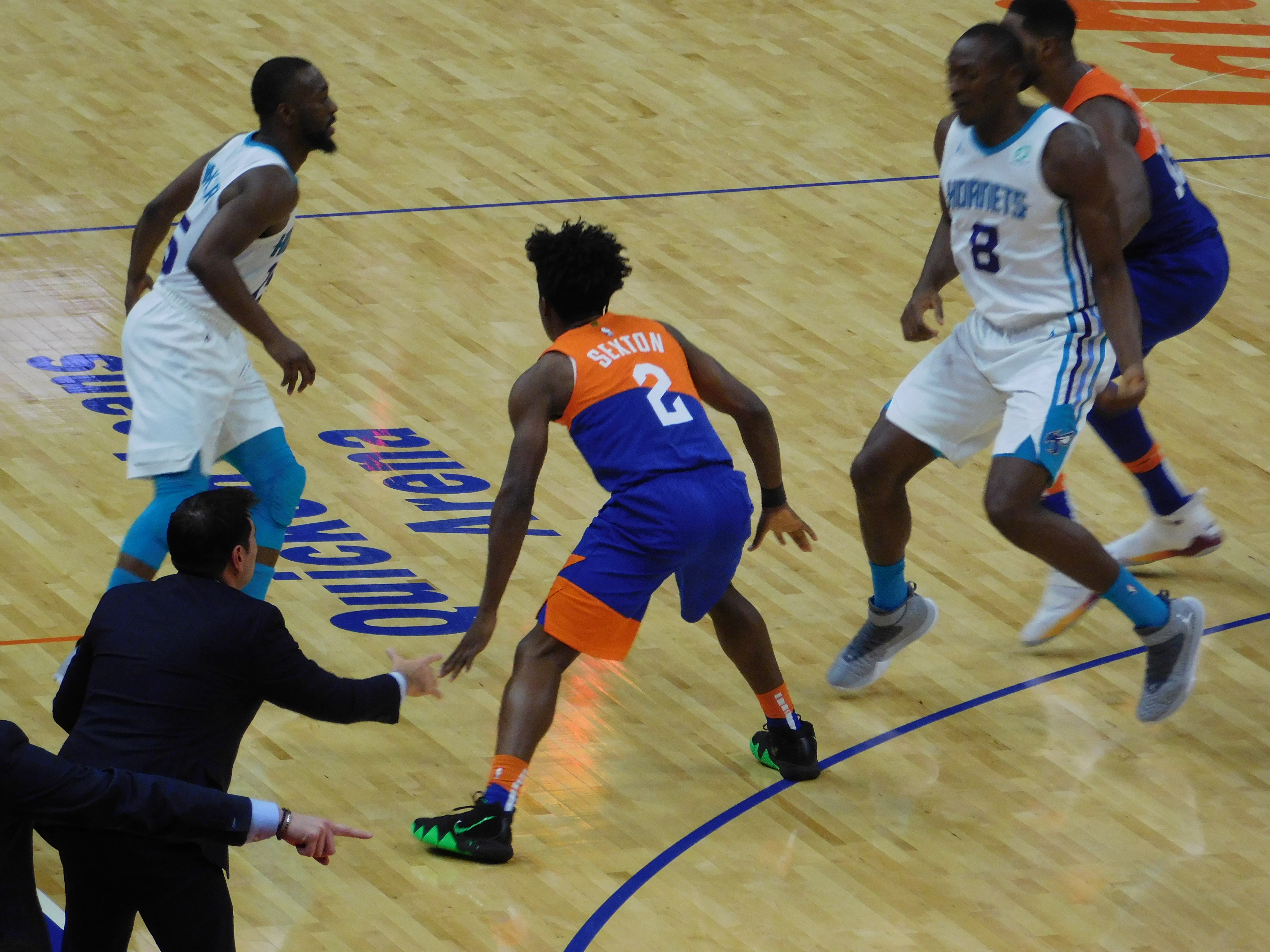 Cleveland-
The Cavaliers come home ending a very difficult week. A week in which Cleveland played four, possibly five playoff teams. All ending Saturday night with a date with the Toronto Raptors. A foe they've had successes with before, in much different circumstances. The Cavaliers have ended the Raptors season three straight years, including their best year in franchise history last season.
This season things are much different. Toronto comes in red hot, winning seven straight games, including a win vs Golden State on Thursday. Cleveland on the other hand has lost three straight after winning two in a row last weekend. The two game winning streak was the Cavs only this season, while the Raptors hold the NBA's best record (19-4.)
Location:
Quicken Loans Arena, Cleveland, Oh
Probable Starters:
Cleveland:
Cedi Osman
Larry Nance Jr
Tristan Thompson
Rodney Hood
Collin Sexton
Toronto:
Kawhi Leonard
Pascal Siakam
Serge Ibaka
Danny Green
Kyle Lowry
Old Friends.. New faces
The Raptors had their best season in franchise history last season, but lost to the Cavaliers for a third straight season. A loss that sent shock-waves throughout the organization. Toronto ended up trading away fan favorite DeMar DeRozan and firing DeWayne Casey. Two moves that were difficult to make, but have paid of greatly thus far.
A season after setting their franchise high in wins (59) the Raptors are on pace to exceed that mark.The Raptors received Kwahi Leonard in the DeRozan trade with San Antonio, and so far Leonard is a borderline MVP candidate. And Nick Nurse has made the transition smoothly from assistant to head coach.
Leonard leads the team in points (25) and rebounds per game (8.5), not bad for someone who played less than 10 games a season ago. While Leonard has taken over much of the scoring load, his new sidekick Kyle Lowry is again having an All-Star level season. The Raptors point guard is averaging a double-double this season with points and assists (15.4pts, 10.3asts), the only player to do so.
Defensive blues
In a loss to the Boston Celtics on Friday, the Cavaliers allowed 128 points on 53.3% shooting. Two troubling stats for a team that has a small margin of error. Friday was the fourth time Cleveland allowed at least 120 points and eighth time it allowed at least 50 percent shooting.
Cavaliers starting center Tristan Thompson took the blame for the poor effort after the game last night. "They came out, made shots, got to the rim— really did what they wanted to do with no resistance," Thompson explained. "At the end of the day, it's on the starters. You've got to be ready to go. me included."
Thompson has done an good job this season trying to anchor down the Cavaliers defense, who has look average in stretches. Notice it says average, as the Cavaliers defense has struggled all season, even at their best it hasn't been particularly good. Since the starting line-up of Thompson and Larry Nance Jr has been used the Cavs have become better defensively, but still struggle in transition each night.
Who can you trust?
The Cavaliers are now 21 games into the season, a season that has not gone according to plans. Sitting at (4-17) the Cavaliers best assets this season is figuring out who you can trust. The future of the Cavaliers is likely to be built around only a few faces in the locker room this season, so its important to know who you can count on. This season has been rocky but a few guys have been able to shine even in the darkness.
**The list below is not who the Cavaliers should keep long-term but simply a list of the guys I trust the most after 21 games**
Tristan Thompson

Thompson has stepped into the Cavaliers locker room leader, a role that is new for him. In the past Thompson has lead by example, this season he has been much more vocal. He's also playing like a monster most nights. On the season he's averaging a double-double (11 pts and 11 rbds), including grabbing 20+ rebounds twice this season.

Collin Sexton

A few weeks ago Sexton would not have been on this list, but that was before he was the starting point guard. Since being named the starter 11 games ago, Sexton has scored in double figures each game. The Cavaliers rookie was able to get his career high (29) against the Rockets last Saturday night on (14/21) shooting. Sexton has become much more comfortable out on the court as the game has begun to slow down for him.

Jordan Clarkson

This one may surprise some people, considering Clarkson's reputation as streaky scorer. Regardless the reputation, Clarkson is Cleveland's leading scorer this season. Clarkson is averaging (16) points per game this season, scoring in double figures in 19 of the Cavs 21 games this season. On a team where the Cavaliers lack a go to scoring guy, Clarkson's gunner mentality has proved important for the Cavs offense.

NEO Sports Insiders Newsletter
Sign up to receive our NEOSI newsletter, and keep up to date with all the latest Cleveland sports news.