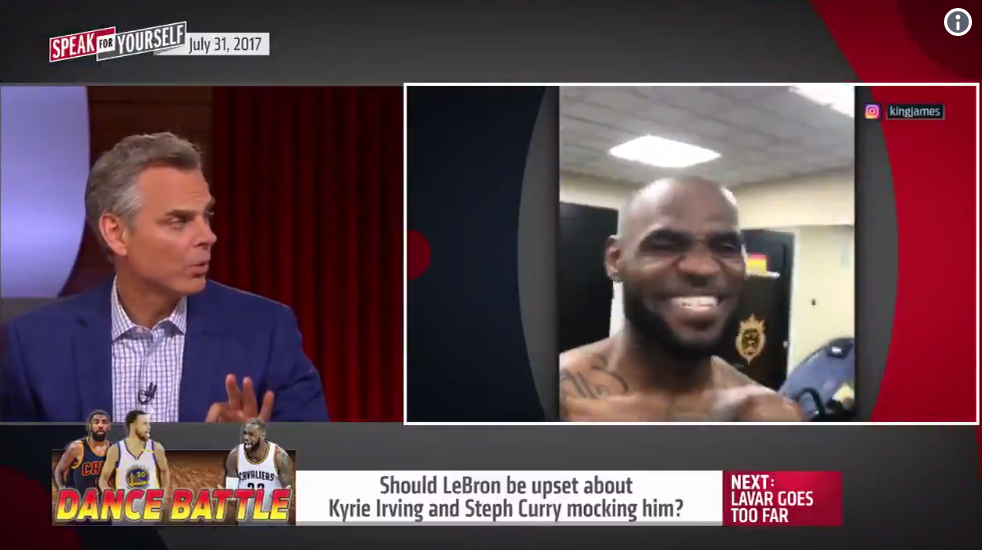 In case you missed it, Colin Cowherd went to bat for LeBron James on his FS1 show, Speak For Yourself, on Monday.
As the topic turned to the video that surfaced over the weekend of Steph Curry mocking James and Kyrie Irving egging him on, Cowherd gave a short rundown of everyone who has gone after James in recent years.
"Pat Riley took shots at LeBron. Phil Jackson took shots at his 'posse.' The NBA, by the way, never really minded stars taking games off until LeBron took games off. Kyrie and the Warriors are trolling him. The media won't put LeBron in the top three in MVP voting … he should win every year."
Cowherd went on to say that for everything James has done for the league, he doesn't get enough respect.
"I'm saying LeBron's carried this league for 10 years until the Warriors arrived, and it's all trolling. Don't you think he's tired of it?"
Watch the full segment below:
.@ColinCowherd: LeBron carried the NBA for 10 years until the Warriors arrived, and now he gets no respect from his peers or the media. pic.twitter.com/QuL4ug4mxf

— Speak For Yourself (@SFY) July 31, 2017