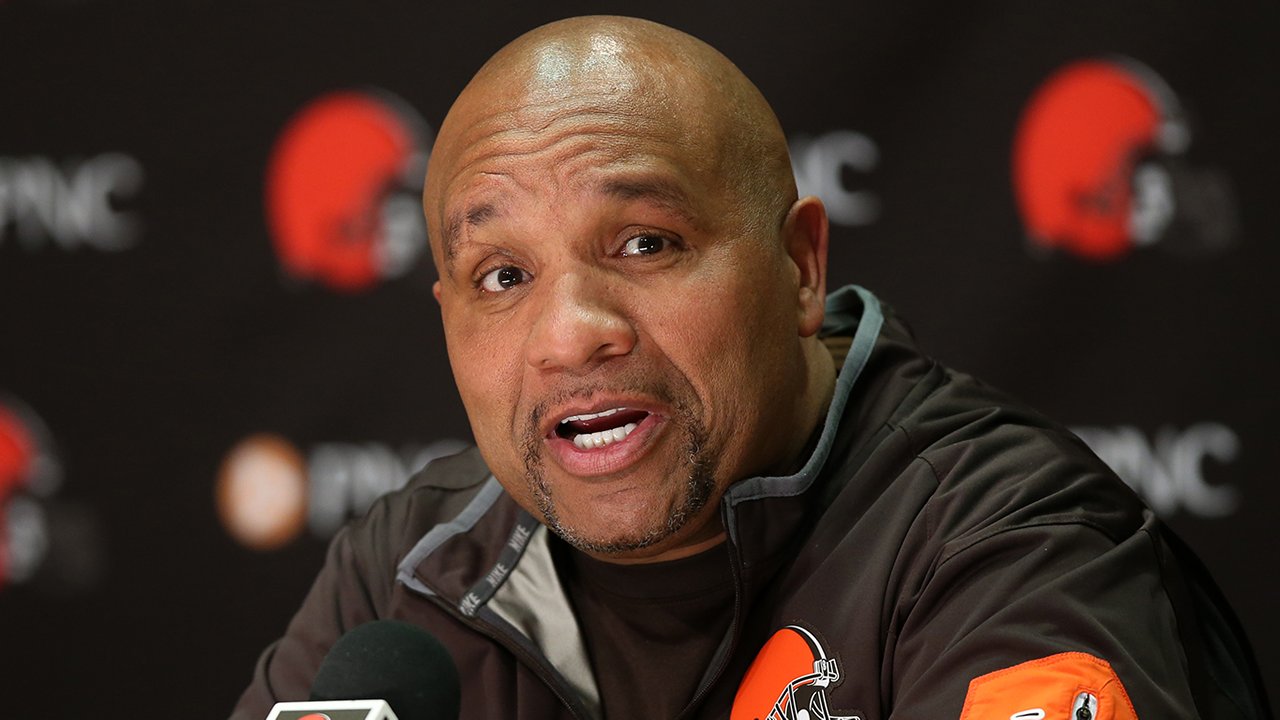 Berea – Hue Jackson talked to the media after OTAs today.
Browns' Quarterback Baker Mayfield practiced with the second team today but Hue Jackson isn't putting much stock into it, "I just mixed it up. There is nothing behind that. I just think that I want to keep tinkering with that a little bit. I made the decision this week with the staff to make him second and get some reps there. That is just going to go as we go. There is nothing to it. Nobody should read anything into it. It is an opportunity to go out there a little sooner than he has. That is all.  Honestly, he was getting the same [reps]. That did not change. That part did not change, the fact that if he is third or second. He is still getting the same amount of reps. It is just now you are throwing to a different group of receivers because I think that he has to have that chemistry with all of those guys. It was good for him to do that. He did some good things today."
When Jackson was asked how he would handle the quarterback rotation through training camp he said he hasn't yet decided, "That is to be determined. I have not talked to (offensive coordinator) Todd (Haley) or (quarterbacks coach) Ken (Zampese) about that just yet. We will talk through it and do what we think is best for all of our players and for our football team."
Jackson said that Baker Mayfield is developing faster than past quarterbacks because of Tyrod Taylor while he also reaffirmed that Taylor is the starter, "Absolutely. We have a starting quarterback. Tyrod still has to get those reps. Those reps are really important. He is the starter. He goes with the ones all of the time. With Baker, we are bringing him along. We are teaching him the National Football League. He has done an outstanding job working hard every day and making the most of his reps, but it is comforting for our team that we do have a starting quarterback."
Jackson went on to say that he expects Tyrod Taylor to play like an experienced veteran despite being in a new offense, "No doubt [he will play like a veteran] because it is still football. The terminology is different from Buffalo to here, but Tyrod has been around enough systems and played in enough games that he can know how to play and how he should play as an NFL quarterback. I do not see [a player who looks like he is in his first year] out on the field. I see him really picking things up fast, making great decisions with the ball and making plays."

NEO Sports Insiders Newsletter
Sign up to receive our NEOSI newsletter, and keep up to date with all the latest Cleveland sports news.