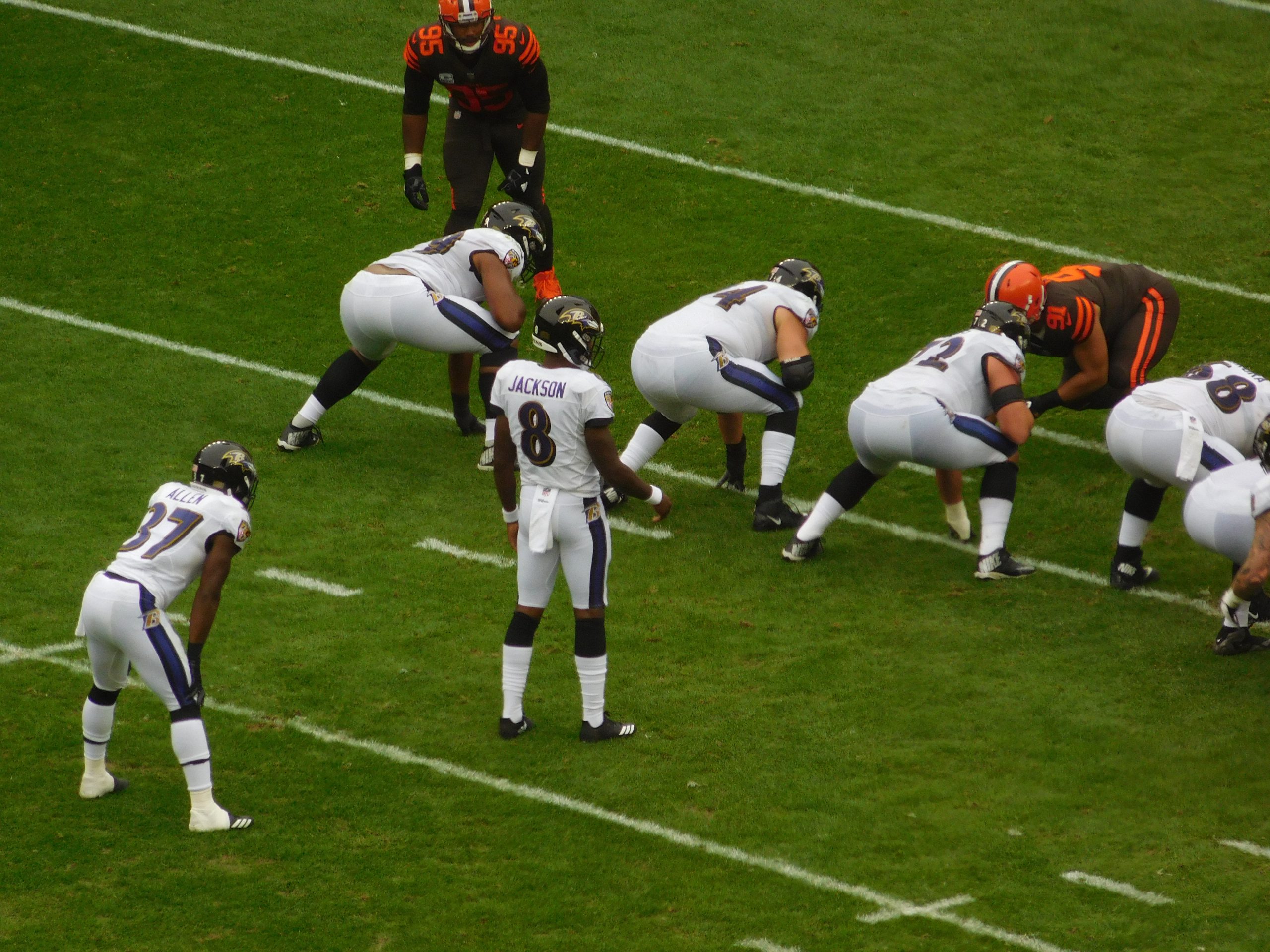 By Nick Broulis
The AFC North, as a whole, made some changes. In this edition of the Broulis Beat Report, I'll take a look at Cleveland, Pittsburgh, Cincinnati and Baltimore.
THE CINCINNATI BENGALS – A lot of people are already counting out the Bengals. My guess is a lot of that has to do with a new head coach in Zac Taylor and AJ Green not being available right away. If Cincinnati wants to be successful, they'll need running backs Joe Mixon and Giovani Bernard to be really good. I'm also not a believer in quarterback Andy Dalton. I never have and probably never will think of Dalton as an elite quarterback. The Bengals still have a solid defense and if they play well on that side of the ball, this team could be better than most think. With Carlos Dunlap and Geno Atkins leading the front seven, I really think the defense could be the reason Cincy stays competitive.
HOW THEY STACK UP TO CLEVELAND – The Browns will have to turn the Bengals into a pass first team. In the past, Joe Mixon and Giovani Bernard have ran over the Browns defense. If the Cleveland offensive line can protect Mayfield from Dunlap and Atkins, Cleveland should have success in both matchups against their in-state and division rivals to the south.
THE BALTIMORE RAVENS – With a new look defense and a new style on offense, the Ravens may pose a big problem for the Cleveland Browns this season. Baltimore is a run-first team, but now more so using more RPO's (Run Pass Option). The Ravens are hopeful that second year quarterback Lamar Jackson and former Saints RB Mark Ingram will give opposing defenses all kinds of problems. While the Ravens front seven isn't as mean on paper as it has been in previous years, Baltimore beefed up their secondary in the off-season with the additions of Tony Jefferson and Earl Thomas.
HOW THEY STACK UP TO CLEVELAND – The Ravens will use their ground game. That would mean a mixture of Engram and Lamar Jackson. This means they'll want to control the clock more and try to wear down Cleveland's defense. While Cleveland should have success on the ground, Mayfield will have to be smart when it comes to passing the rock against Baltimore's secondary.
THE PITTSBURGH STEELERS – When it comes to addition by subtraction, the Steelers maybe the definition of this. They let go of their two offensive threats in Le'Veon Bell and Antonio Brown. Luckily, that means the drama is gone and Pittsburgh has always drafted well, for the most part. This year wide receiver JuJu SmithSchuster and running back James Conner need to be great and they still have Ben Roethlisberger at quarterback. It definitely helps to have one of the best offensive lines in the NFL. The Steelers aren't too worried about their front seven, it's the secondary that needs to step up. If Pittsburgh can get solid play from Steven Nelson, Terrell Edmunds, Sean Davis and Joe Haden who had a good year last season, the Steelers should be in overall good shape.
HOW THEY STACK UP TO CLEVELAND – If Cleveland can shut down the Pittsburgh run game and take Smith-Schuster out of the picture, that will go a long way. The Browns will have to protect Mayfield. The Steelers front seven are really good at getting to the quarterback and Baker may want to hit Pittsburgh with some early screen plays. Cleveland should be able to attack the Steeler secondary until Pittsburgh proves they can stop them. Pittsburgh is one of few teams that usually don't allow any teams to have success on the ground.
All of this is strictly based on paper and which teams can minimize injuries. Every single team will suffer injuries, but it's a matter of who gets injured, when, how long their out and which teams have quality depth at those positions. On paper, the Cleveland Browns are the most talented team overall in my opinion, but time will tell what happens in real life. Again, injuries will happen and things usually don't go as planned.

NEO Sports Insiders Newsletter
Sign up to receive our NEOSI newsletter, and keep up to date with all the latest Cleveland sports news.