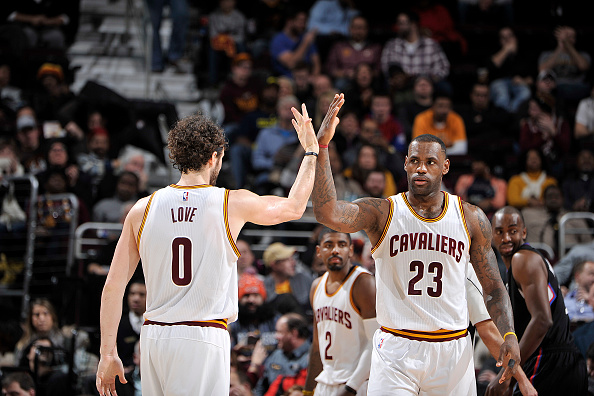 People will always recall where they hear certain events – like where and what they were doing when it came out that LeBron James was bailing on Cleveland for the Los Angeles Lakers.
One current Cavalier who knows exactly what he was doing when the news came Dow was Kevin Love – a player who came to the Cavs with the hopes and dreams of winning multiple titles as part of the three-man unit with James and Kyrie Irving.
Love told Sports Illustraed that he learned of LeBron leaving just like almost all of us did – via his phone.
"I was in Montauk, I was in the Hamptons. I was sitting next to a couple really good friends and just I looked down at my phone and I said, OH, Bron just signed a $154 million contract with the Lakers.'
"I said, 'OK, I gotta make a few calls.' So I stepped out and that was that. I texted him later that night. Told him I loved him. Told him I appreciated him and good luck."
Love is the "last man standing" and not by design of the unit with he, Irving and James and spoke about what it's like now bring in Cleveland as the focal point on a team that will surely be in a rebuild mode for a few years to come.
"I always thought it was going to be like (that), especially with guys like Richard Jefferson, we had James Jones, we had Channing Frye, guys like that," he said. "Everybody's seen The Sandlot? It's like at the very end where they all start to just poof, like going away.
"And they all start just fading off into the darkness, and then it's just Hercules the dog and then Benny the Jet."
Love last season put up 18.3 and 11.3 rebounds per game for the Cavs.
While there's been rumors about the Cavs possibly looking to move Love, there's no indication that a deal is coming anytime soon for his services.