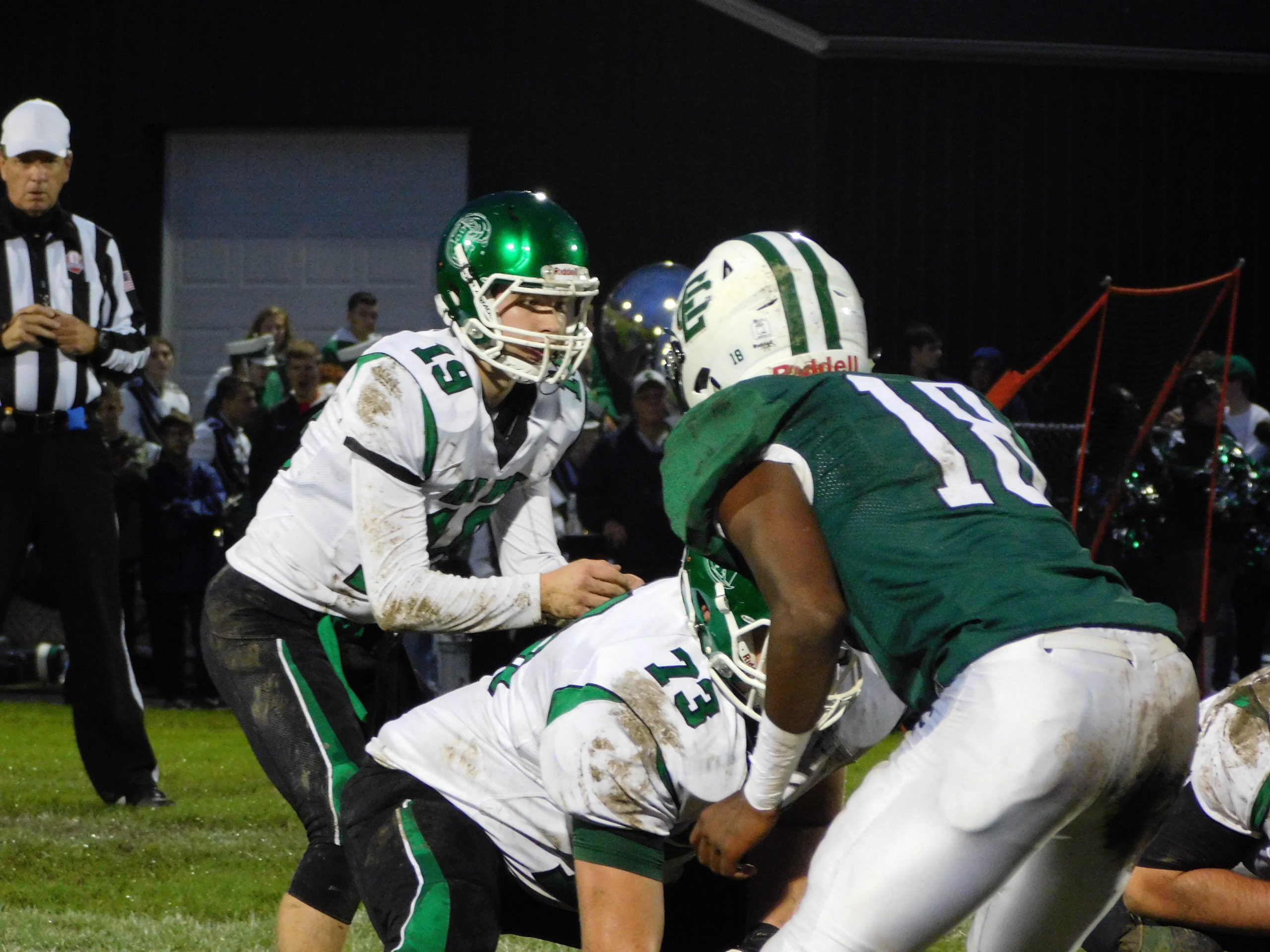 This Ohio High School Football Recap is brought to you by the Learned Owl Bookstore in Hudson, Ohio.
ELYRIA, OHIO – The area encountered some storms throughout the day, so it made for slippery conditions at Knights of Columbus Field at Elyria Catholic High School. Elyria Catholic would start things off in the first quarter with an 18-yard TD run from #19 Daryl Davis to put the Panthers up 6-0 – PAT was no good.
That would be all the scoring in the first quarter.
In the second quarter, Tyler Neal would capitalize on a 33-yard field goal attempt to bring the Green Wave within 3. And with 3:12 left in the first half, Holy Name would botch a punt and create a problematic intentional grounding penalty, which resulted in a loss of down and 5 yards on the penalty.
That left the Panthers on the Wave's 6-yard line. Elyria would capitalize on the Holy Name mistakes that resulted in a 2-yard TD run for #32 Leighton Banjoff to put the Panthers up 13-3 – PAT would count.
Despite Holy Name's best efforts to pass the ball and open up the running game, the Wave would turn it over on downs with 1:20 left in the first half.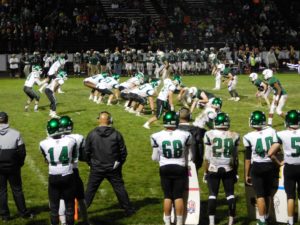 Elyria's Davis would strike again with a 22-yard TD run with 41 seconds left – PAT would be good. The first half would end with a score of Elyria 20, Holy Name 3.
The third quarter would go scoreless. Holy Name would visit the red zone twice but only to have Jack Rider of the Panthers intercept the pass from Joe Carter of Holy Name in the end zone and another turn over on downs.
However, Holy Name would end the third quarter with a 35-yard pass to put them 10 yards away from the end zone. That would lead to a 2-yard TD run from #25 Jack Stolar to cut Elyria's lead to 10 with 11 minutes left in the game.
On the next possession for Elyria, they tried a fake punt on 4th down and converted, which would ultimately lead to a field goal attempt and put the Panthers up 23-10 on Holy Name.
Holy Name would not go away, with 6 minutes left in the game, Name quarter back Joe Carter would connect with Ben Revay for a 46-yard TD pass to bring the score to Elyria 23, Name 17.
The drama would continue to unfold in the 4th quarter, Elyria long snapper would send a snap over the head of the punter and force Elyria to down the ball in their own end zone which lead to a safety.
Panthers lead would be cut to 4. However, Elyria would intercept the ball right back. But it would be all for not. Name would get the ball back and thanks to their stout defense and convert on a 4th and 21 to set up a first down at the 13 yard line.
Then, Carter would connect with Revay again for an 11-yard game winning TD pass and put the Wave up by 3 with just over a minute left. The final score of the game would be Panthers of Elyria Catholic 23, Holy Name Green Wave 26.
The Panthers now have records of 4-3 overall and 1-2 in conference play (Great Lakes Football Conference). Holy Name Green Wave now has records of 4-2 overall and 3-0 in conference play (Great Lakes Football Conference).
Next up for Elyria Catholic is an away game against Bay, and next for the Holy Name Green Wave is an away game against Sharon.

NEO Sports Insiders Newsletter
Sign up to receive our NEOSI newsletter, and keep up to date with all the latest Cleveland sports news.