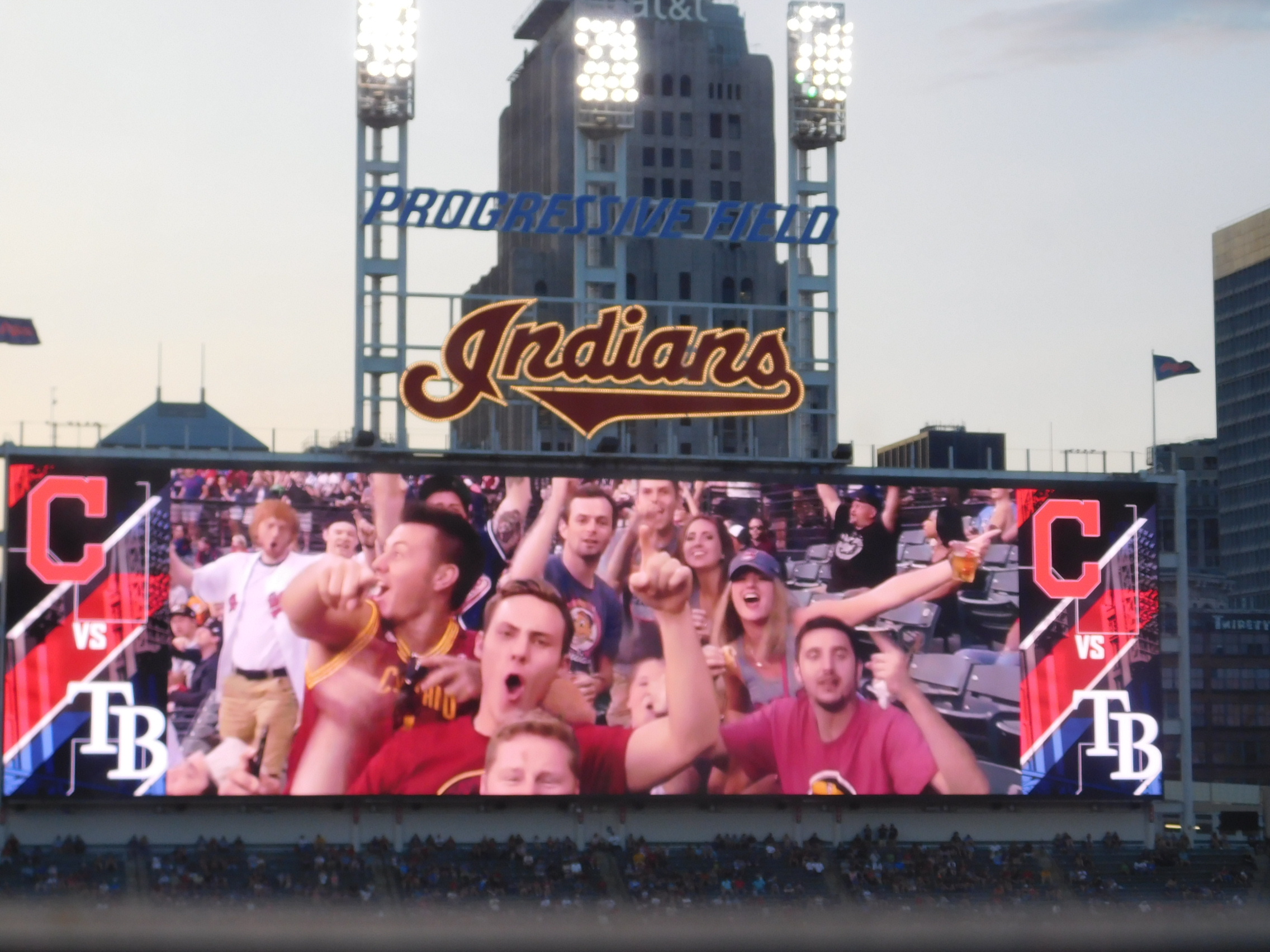 In trying to repeat the success the ballclub had in 2016, Mike Chernoff and his staff have only made a handful of moves this offseason.
The major one worth talking about is Edwin Encarnacion. Edwin signed with the Tribe for three years and 60 million with a team option for another 20 million in 2020 or a five million dollar buyout, guaranteeing him at least 65 million dollars total.
While the contract is uncharacteristic from the Dolans and the front office, it was a necessary signing in a win now mode.
After the season, the team was faced with Mike Napoli, Rajai Davis, and Coco Crisp being the only free agents from their postseason run. Outfield wise, the Indians have some depth with Michael Brantley, Tyler Naquin, Brandon Guyer, Lonnie Chisenhall, and Abraham Almonte being the five projected outfielders to start the season.
So while Crisp and Davis have left, the team will gain back Almonte from his postseason suspension and will hopefully get Brantley back from injury.
After the first five, Columbus could maybe use somebody to be invited to training camp as an insurance policy or Yandy Diaz who hit over .300 in Columbus last season or Bradley Zimmer the Indians top prospect could be knocking on the door like Naquin did.
Going back to the Encarnacion signing, it was a home run for the team, fans, and owner. Player wise, there has not been a much more consistent power hitting DH that could also play 1B like Napoli did last season than Encarnacion.
In a career year for Napoli, he still hit .024 less than Encarnacion, hit eight less home runs, and 26 fewer runs batted in. That just shows how good Encarnacion is.
Over his last five seasons in Toronto Edwin has never hit below .263 or had fewer than 34 HRs or 98 RBIs in a season. To say he is one of the most consistent power guys out there is an understatement.
Going into the offseason, he was the one hope I had for this team to put them over the edge to win the World Series but didn't see the front office spending.
Instead they shocked everyone by pulling it off, exciting fans even more and seeing a spike in season tickets where the Indians have been among the bottom three in attendance in recent years.
With a lot of renovations and a winning team, 2017 could be the year the Indians finally turn everything around and the fans reflect on that. What makes the Encarnacion signing even better is the insurance policy he brings with Santana set to become a free agent after the year.
Without Santana, the Indians are left without a true 1B, somewhere that Edwin can fill in while the farm system grooms their highly touted power hitting 1B Bobby Bradley who probably won't be up until 2018.

NEO Sports Insiders Newsletter
Sign up to receive our NEOSI newsletter, and keep up to date with all the latest Cleveland sports news.