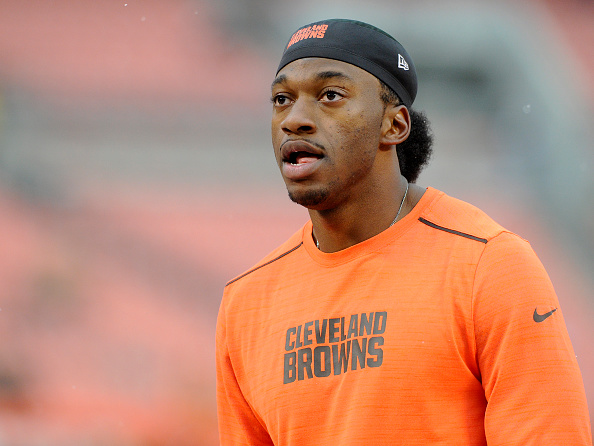 CLEVELAND – It was a tough enough day for the Browns falling to 0-12 as they enter the bye week, but losing at home to the Giants wasn't the only loss for one of the players on the team Sunday.
According to ESPN, Browns quarterback Robert Griffin III was robbed of his wallet and money from his car which was parked at the Browns players' garage at some point during Sunday's game.
Griffin's girlfriend, Grete Sadeiko, tweeted about the incident in two different tweets sharing her displeasure over the robbery.
Ain't about why we left wallets in the car? we parked in PLAYERS AND FAMILY PARKING GARAGE! I should be able to leave anything I want there

— Grete Šadeiko (@GSadeiko) November 28, 2016
So you valet your car for a @Browns game and come back to all of you and your boyfriends money being gone from the wallets??

— Grete Šadeiko (@GSadeiko) November 27, 2016
Griffin is working his way back to being 100 percent with the Browns, and there is talk of him playing in two weeks as the team takes on the Cincinnati Bengals at home.
The offseason free agent pickup has played in just one game this season, as he was injured in the season opener against the Philadelphia Eagles.