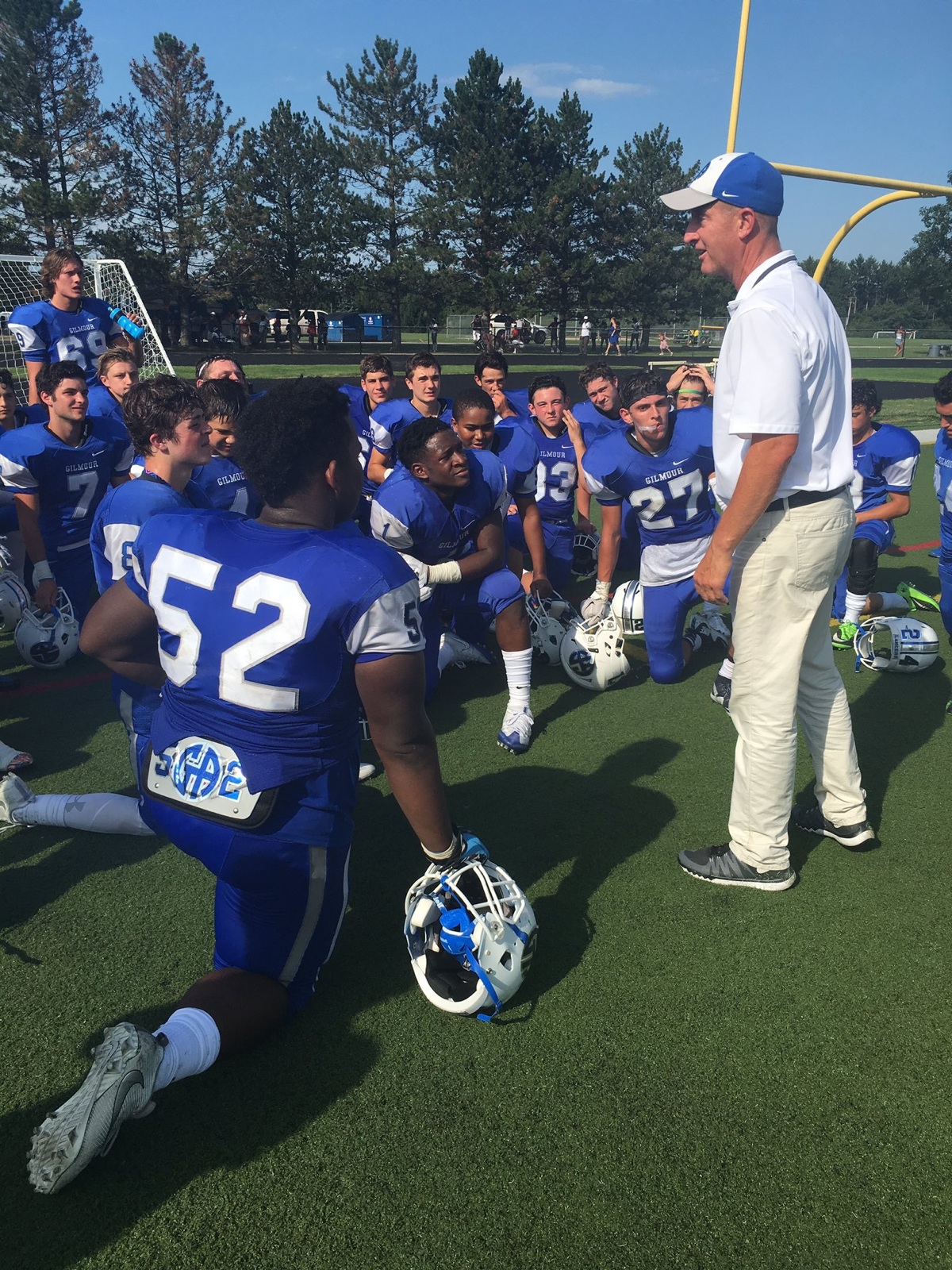 GATES MILLS, Ohio – Gilmour Academy kicked off their football season yesterday at Weber Stadium against the Beachwood Bison in a non-conference game.
The Lancers came out looking to set the tone early against Beachwood and did exactly that when Senior Quarterback #3 Spencer Cira threw a touchdown pass to Wide Receiver #13 CJ Charleston for the first touchdown of the year.
That touchdown pass from Cira would be the only points put on the board in the first quarter as Gilmour led 7-0. In the second quarter Gilmour was unable to further their lead, but the Bison's would get their offense going putting up 13 points on the board. Beachwood would lead Gilmour going into halftime 13-7.
During halftime there was a Hall of Fame Induction ceremony that took place, as Gilmour recognized some of the greats who have been part of the Lancer Nation Family. The five inductees during halftime were,
'83 Matt Dolan – Football, Basketball & Baseball
'97 David Kahn – Golf
'99 Neil DuChez – Football, Basketball, Track & Field
'06 DeLana Turner Dubois – Gymnastics, Track & Field
John Malloy – Former Boys Prep & Current Varsity Hockey Head Coach
After halftime, both defenses prohibited either team from scoring in the third quarter. In the fourth quarter with under 3 minutes left in the game Gilmour finally snapped the scoring drought when Spencer Cira crossed over the goal line with a quarterback sneak up the middle to tie the game at 13. Kicker Matt Chiancone came in for the extra point and put it through the uprights to give the Lancers a 14-13 lead.
The Lancers were able to hold off the Beachwood Bison and win their home opener to a final score of 14-13.
Watch the post game interview below with Spencer Cira and CJ Charleston, courtesy of GAAthletics on Youtube.
Their next game will be on the road Friday September 2nd at Mogadore.

NEO Sports Insiders Newsletter
Sign up to receive our NEOSI newsletter, and keep up to date with all the latest Cleveland sports news.