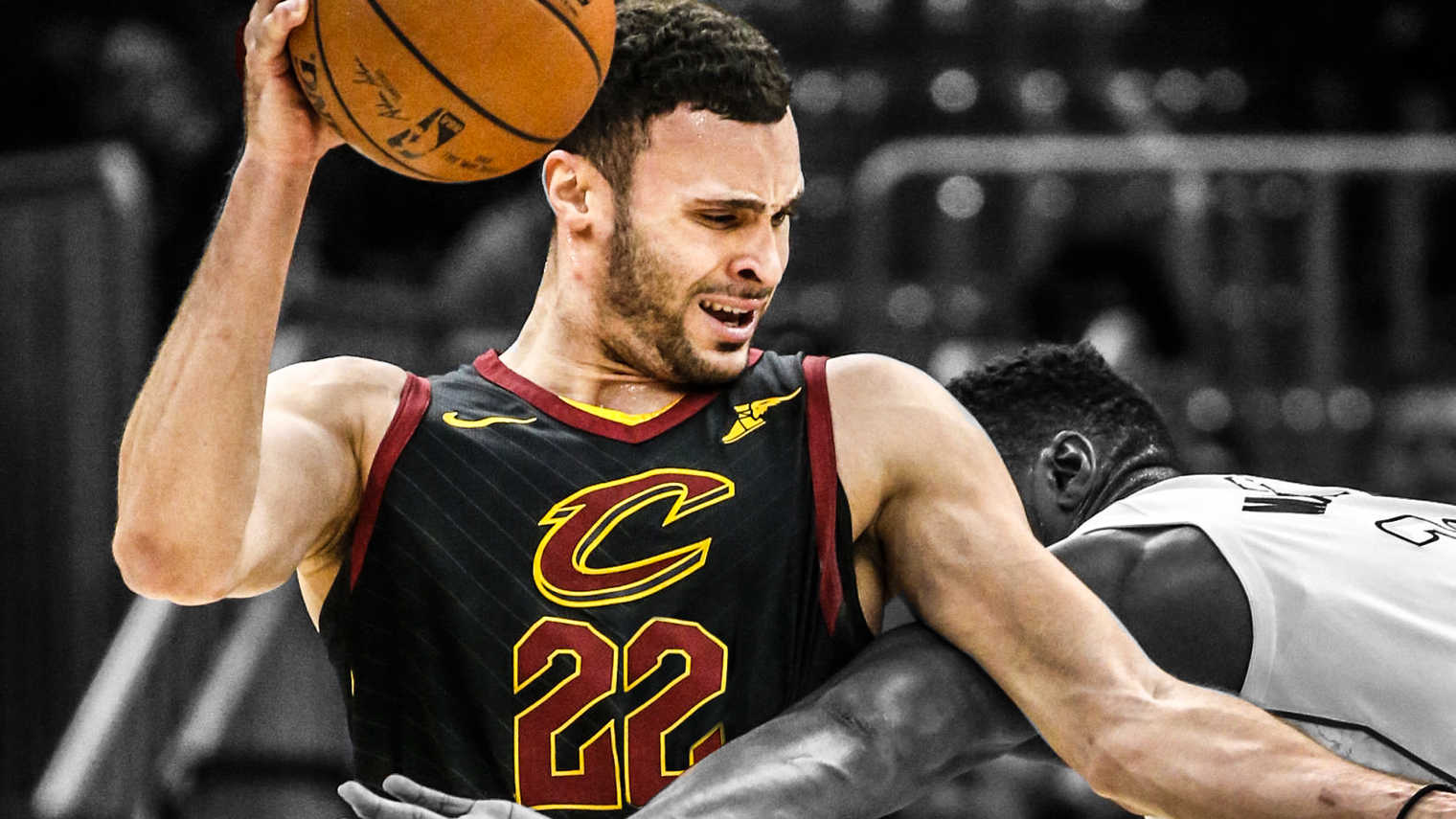 Cleveland- On a night where the Cavaliers never could quite find their groove, the Milwaukee Bucks took advantage. Cleveland fell behind 9-0 early on in this one and the Cavs spent the rest of the night chasing the Bucks. After the game Cavaliers coach Larry Drew echoed that it felt closer than the score indicated.
"It did. We got off to such a slow start that we couldn't get over the hump. It seemed like every time we got a little spurt they responded. It was very difficult with match-ups. I thought that was where we really got hurt. I think tonight more than any game we've played this season where we gave up a little from a match-up  standpoint. We just could not get over that slow start. Our guys fought, I don't fault them for that. Milwaukee is a talented team and Giannis is a special player and every time we tried to get on a run they answered."
The length of Milwaukee disrupted the Cavaliers offense so much early on, they held Cleveland to their lowest first quarter output of the season (16.) The Cavaliers only took one less shot than the Bucks in the opening quarter, the only difference was the Cavs only converted on 22% of their field goals. Cleveland was able to overcome a slow start by the energy their bench provided, particularity Matthew Dellavedova.
Larry Nance Jr says the Cavs feed off of the energy Delly provides. " We need him. That's the type of thing that endears him to these fans and to us as teammates. You see him doing that, and it makes me want to dive on the floor. It makes JC (Jordan Clarkson) want t0 dive for a loose ball, just because you see your teammate giving everything they've got. We need more of that."
Things improved for the Cavaliers in the second quarter as the Cavaliers bench once again helped pick up the scoring load. Heading into the half, the Cavs bench outscored the starters,24-23.The second time in as many games against the Bucks, rookie Collin Sexton was held scoreless in the 1st half. The lengthy Milwaukee defense really disrupted Sexton's rhythm, closing in on the rookies space faster than most.
Despite getting the best of him twice this week Bucks point guard Eric Bledsoe spoke highly of Collin Sexton. "A lot of talent. He's talented. Just advice I could to him, just continue do what you do. You're in this league for a reason. Just be aggressive. Be aggressive on offense and defense. he actually plays pretty good defense so just be active and don't listen to everybody. "
Giannis Antetokounmpo was dominate Friday night. Every time the Cavaliers made a push to get back into things, Antetokounmpo was there to shut them down. The Bucks superstar only scored one field goal outside the paint, tying his career high with 44-points. As impressive as Antetokounmpo was scoring the basketball Friday, his overall play-making ability was really the difference. Antetokounmpo takes a lot of pride in spreading the ball around to his teammates.
" Since I was a little kid. I wasn't a good scorer. I wasn't a good ball handler. Couldn't rebound the ball well but I could do is find the open guy. It's something I've been working on my whole life. If you guys ask me what my talent is, that's my talent, find our open guys, seeing over everybody on the floor and Coach Bud wants me to do that. I'm going to keep doing that all year."
The Cavaliers finish out their home stand on Sunday afternoon when they welcome Joel Embiid and the Sixers to town. The Cavaliers were able to get a road win in Philadelphia 121-112 in their first meeting this season, behind a big night from Jordan Clarkson.

NEO Sports Insiders Newsletter
Sign up to receive our NEOSI newsletter, and keep up to date with all the latest Cleveland sports news.