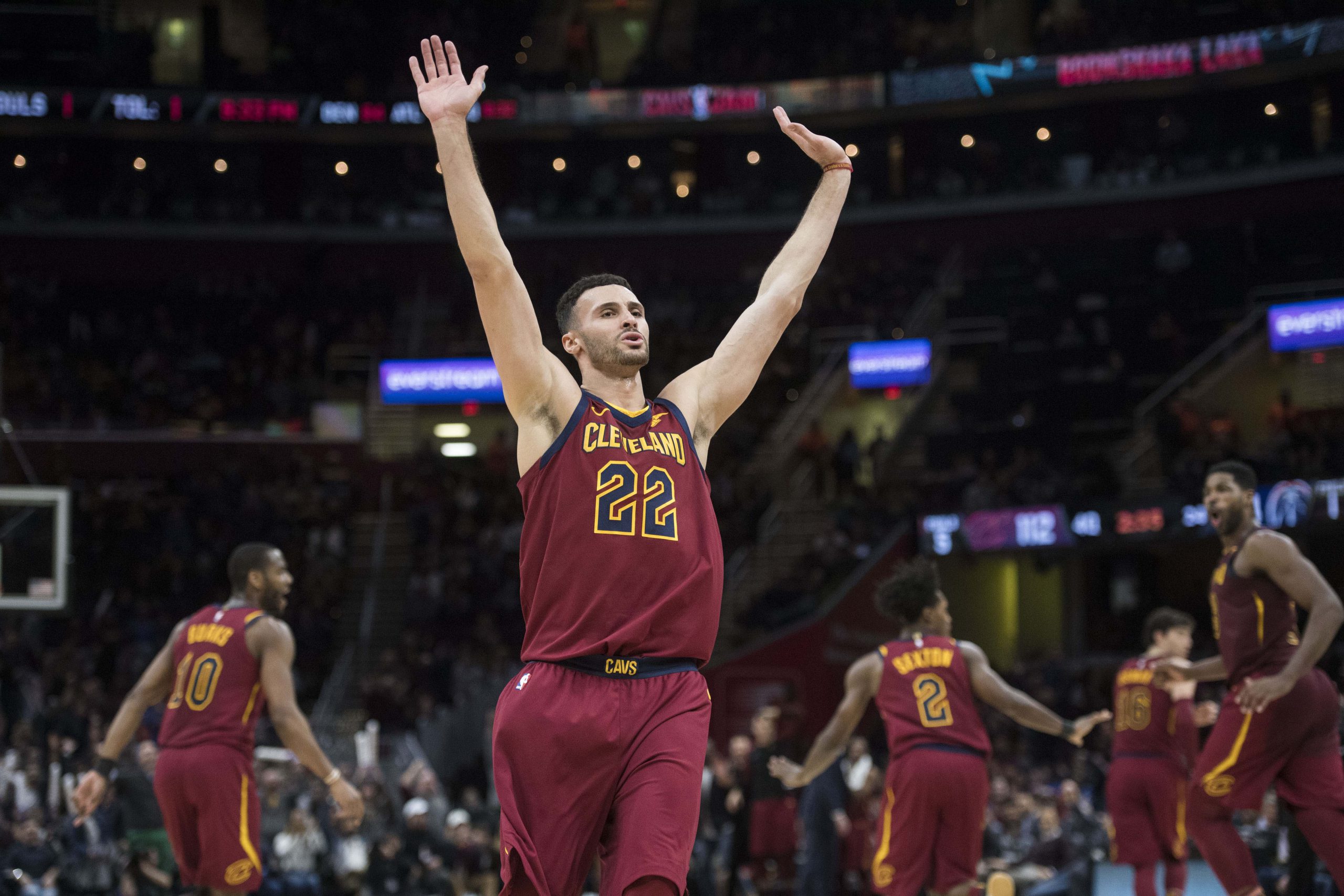 Location:
Quicken Loans Arena, Cleveland,Oh
Probable Starters:
Cleveland:
Collin Sexton
Cedi Osman
Rodney Hood
Alec Burks
Channing Frye
Milwaukee:
Eric Bledsoe
Brook Lopez
Giannis Antetokounmpo
Pat Connaughton
Tony Snell
Cleveland- Friday night the Cleveland Cavaliers continue their three game home-stand, when the division rival Milwaukee Bucks come to the Q. These two teams met on Monday night, when Milwaukee was without superstar Giannis Antetokounmpo, the Bucks still won by double-digits. Tonight, Antetokounmpo is expected to be out there, making three home wins in a row more difficult for Cleveland.
Cleveland have played much better lately, after a slow start. The Cavaliers are (5-7) in their last 12 games, thanks to development of rookie Collin Sexton. The rookie point guard has scored in double-figures in 24 games, including 18 straight games. His game has continued to develop over the course of the season, solidifying himself as the Cavs future point-guard.
While Sexton has been a steadying force with the starting unit, Jordan Clarkson and Larry Nance Jr, have done the same for the Cavs bench. This season has been filled with injuries for the Cavaliers, thus Cleveland's bench has been a rotating group. Between trades and injuries Cavs fans have struggled to keep up with the ever changing roster, but Clarkson and Nance Jr have remained the same. Nance Jr has started a few games for the Cavs this season, but most has been Cleveland's big man off the bench.
Against the Knicks Nance Jr only scored 3 points, but lead the team with six assists. A role Nance Jr spoke about a few weeks ago, something he's comfortable with.
" I enjoy making plays for others," Nance said. " It makes me feel good and makes them feel good, so, personally I just feel it's a level of unselfishness that you have to go into the game with."
Clarkson scored a Cavaliers high 28-points Wednesday night against New York, bringing his average up 16.4-points per game, (5th best among NBA bench players.) Following the game against he Knicks Clarkson talked about how the Cavs are learning each game.
"That's what goes on during this time. Guys are learning,they're getting the opportunity to play, so (there are) definitely lessons each game."
The lesson in which Clarkson is referring to is that off blowing 20 point leads. Cleveland won 113-106 on Wednesday, but it should have never been that close but the Knicks came back from 22 to make things interesting the second half. Despite surrendering a lead, a lot of good happened for the Cavaliers, highlighted by 64 bench points.
Giannis and the Bucks
The Bucks present a more difficult challenge, than the New York Knicks. Milwaukee has become one of the best teams in the Eastern conference in their first season with Mike Budenholzer at the helm. Coming off a loss on Wednesday to the Pacers, the Bucks will hope to get back to their winning ways Friday night.
After sitting out with a sore shoulder on Monday, Giannis Antetokounmpo returned against Indiana. Scoring only 12 points, it was Antetokounmpo's lowest scoring output this season, something the Bucks hope doesn't happen again. Since the start of the 2016-2017 season Milwaukee is 3-15, when he scores under 15 points. Luckily that doesn't happen often, on the season the superstar is averaging 25.9-points, 13-rebounds and six assists. Under Budenholzer Bucks offense has played much faster than in past seasons, which has really opened the floor for the potential MVP.
In the NBA pace is defined by the number of possessions a team has in a game, the more possessions the faster a team plays. This season the Bucks are fourth in the NBA in pace (103.53) compared to the Cavaliers at (97.2).
Milwaukee has tried to surround Antetokounmpo with help in Khris Middleton and Eric Bledsoe, but they need those two to play well. Since playing against the San Antonio Spurs on November,24th Middleton is only averaging 12.4 points on less than 30-percent from the field.

NEO Sports Insiders Newsletter
Sign up to receive our NEOSI newsletter, and keep up to date with all the latest Cleveland sports news.