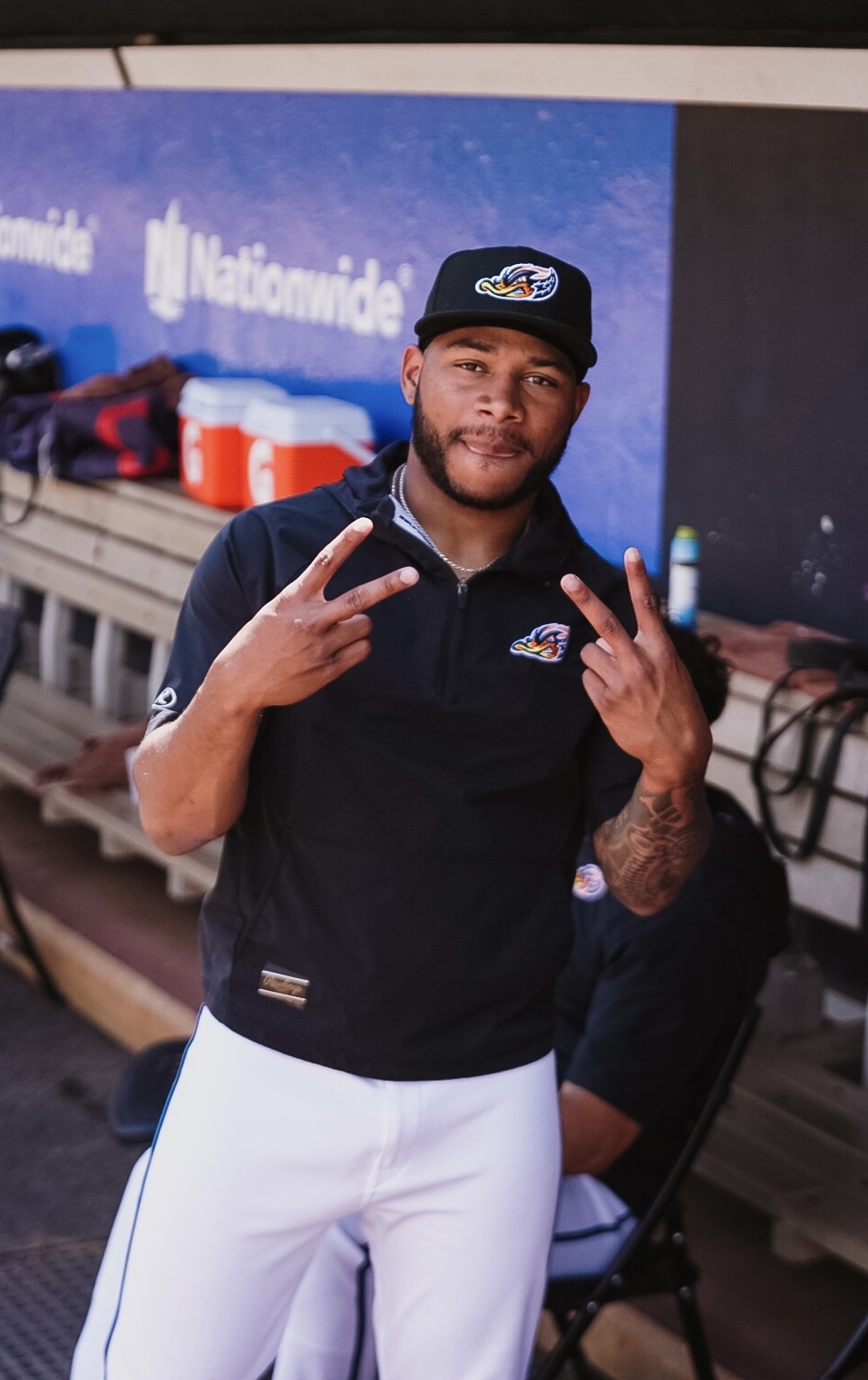 Cleveland-
Right-hander Xzavion Curry will make his major league debut Monday at Progressive Field against Detroit. He was called up from Triple-A Columbus to take the mound in the second game of Monday's traditional doubleheader.
Curry will mark the 14th rookie to make their debut with the Guardians this season. Rookie Will Benson and Curry played on the same rec-ball team in Atlanta when they were young.
He told the media more on his friendship with Benson in spring training this year. "We [Benson} and I, live together in the offseason. I met Juan Hillman and Triston McKenzie just playing video games. This, honestly, was the organization I knew the most people in, but I had no idea that they'd draft me."
Curry is all business on the field. Starting from his warm-up routine and all throughout the game. The rookie is described as "outgoing and personable" but when it's time to pitch Curry gets in his element. He keeps to himself while stretching and getting warmed up. Quiet is what keeps him locked in. He's often seen sitting alone in between innings.
That works for Curry as he's made a splash this season. He started the year in Akron where he went 5-3, with a 3.65 ERA in 13 games. He fanned 80 batters over 69 innings pitched.
In Columbus, Curry made six starts going 3-1 with a 3.09 ERA. Over 32 innings he had 33 strikeouts. On August 9 he carried a no-hitter into the sixth inning.
Cleveland drafted Curry out of Georgia Tech in 2019 in the seventh round. Guardians' skipper, Terry Francona, said "He came out of college pretty raw. I guess he's real athletic. Again, he's not he finished product. Hopefully, it will [do] him some good and us some good in the meantime. I've heard nothing but people raving about this kid."
Francona is correct. Curry has had fans and prospect-watchers excited for quite some time. Now they'll get their chance to see him on the big stage tomorrow. Welcome to the Show, Xzavion.

NEO Sports Insiders Newsletter
Sign up to receive our NEOSI newsletter, and keep up to date with all the latest Cleveland sports news.