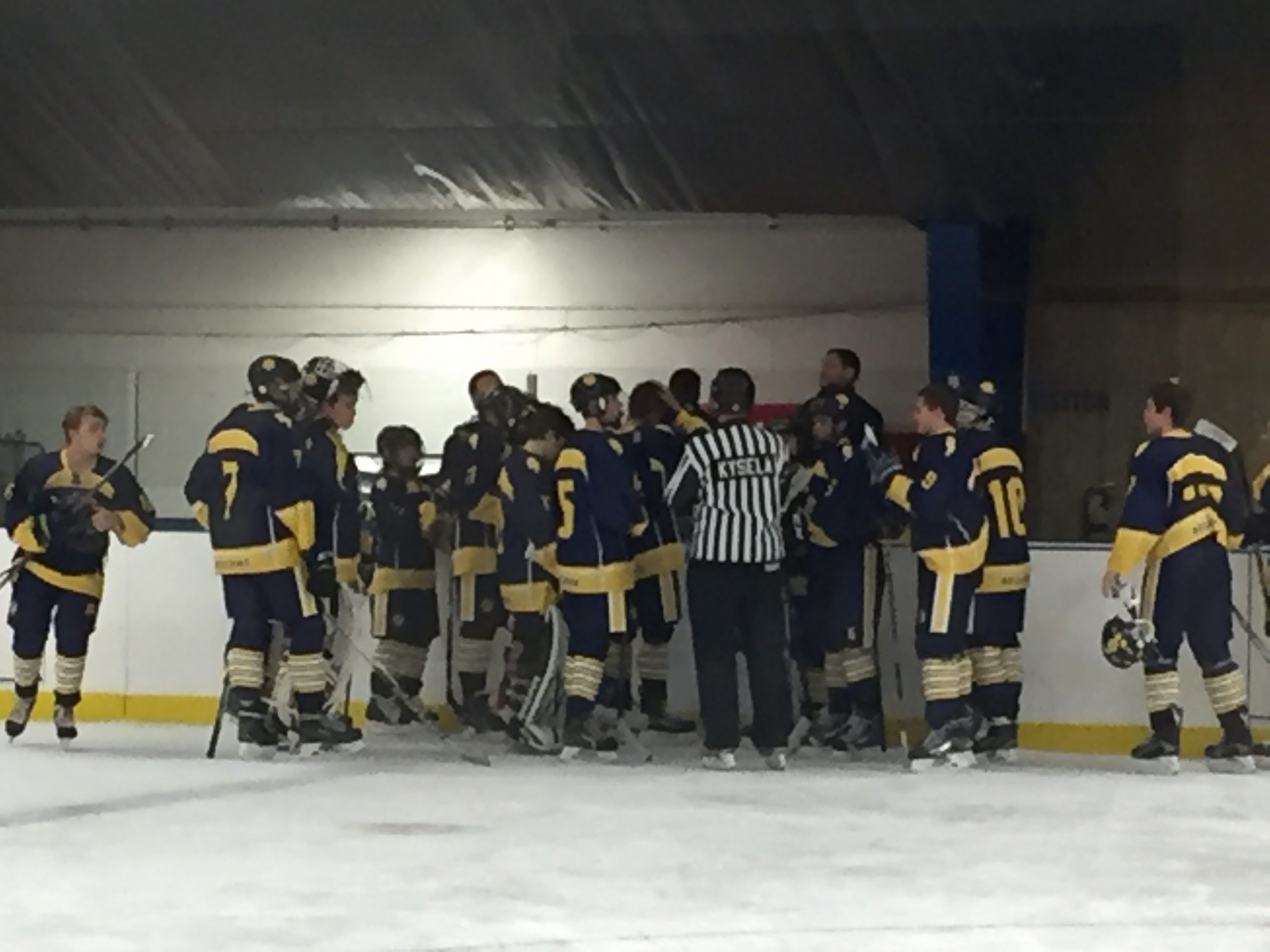 The Greater Cleveland High School Hockey League has announced the results from area coaches for their 'Stars of the Week,' players who "above and beyond" their normal play.
Here's the players chosen by area coaches as stars of the week:
Blue League
Jared Aslaksen | Avon Lake
Jared had a big night against North Canton Hoover. During the January 3rd game, Jared had 6 goals and 3 assists. He was also +10 on the night. Then, against West Geauga on 1/8/17 he added two more goals in an 8-4 Avon Lake win.
Red League
Ryan Dunning | Rocky River
The junior goaltender has jogged 135 minutes in the crease for the Pirates during league play. Ryan has faced 65 shots and has made 58 saves. He has a 2.33 GAA in league play.
TJ Harrod | Kent Roosevelt
TJ recorded 4 assists on the weekend. TJ's point production and tremendous play as a defenseman helped us tie North Olmsted and defeat Midview.
White League
Tommy Mallak | Chagrin Falls
In a game of two undefeated teams in the division, Tommy scored 2 goals and was an impact player as the Tigers took control of first place in the White South with a 4-1 victory.
Cam Wilson | Olmsted Falls
Cam had 2 goals and 5 assists in league games against Westlake and Parma. The senior forward leads the team with 10 league points (4 goals and 6 assists).
Dom Conte | Olmsted Falls
The sophmore forward had 4 goals and an assist in two league games against Westlake and Parma.
Nick Moner | Benedictine
Nick scored 3 goals and had 1 assist in Benedictine's 6-2 win over Canfield on 1-7-17. He also had 1 goal in the Bengals's 5-0 win over Brecksville on 1-8-17.
Matt Carson | Benedictine
Matt had 2 goals and 2 assists in Benedictine's 6-2 win over Canfield on 1-7-17. He also had 1 goal in the Bengal's 5-0 win against Brecksville on 1-817.
Tristan Cotter | Benedictine
Tristan stopped 16 of 18 shots on 1-7-17 in the Bengal's 6-2 win against Canfield. He posted his first league shutout on 1-8-17 by stopping all 13 shots against Brecksville in Benedictine's 5-0 win on 1-8-17.

NEO Sports Insiders Newsletter
Sign up to receive our NEOSI newsletter, and keep up to date with all the latest Cleveland sports news.