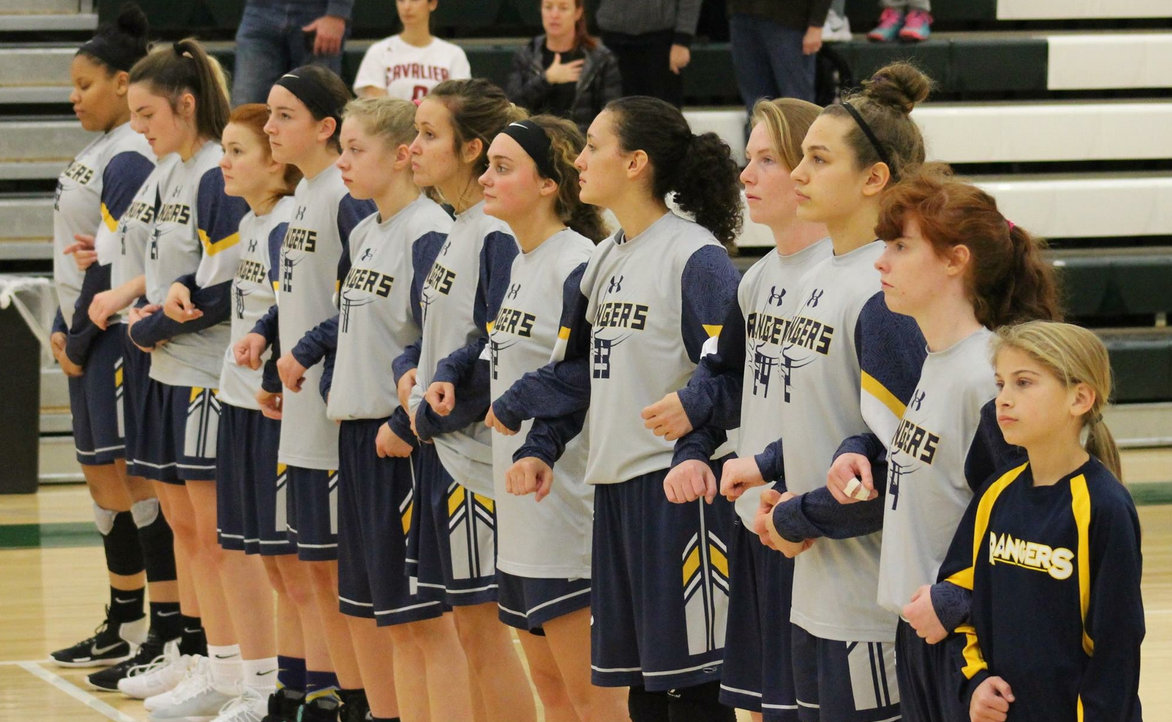 NORTH RIDGEVILLE, OHIO– In one of the few area girls' basketball games that wasn't cancelled on Wednesday evening due to weather, the North Ridgeville Rangers topped the Amherst Comets, 59-53, in Southwestern Conference play.
Amherst got off to a quick start and took a 16-12 lead to begin the first quarter as the Rangers, who ended the game with 17 turnovers, struggled to take care of the basketball. In the second quarter, however, the Rangers kept things close.
Two free throws from Izzy Geraci with under three minutes to go pulled North Ridgeville to within three-points of Amherst, 20-17. The Rangers were able to eclipse the Comets in the final minutes of the half thanks to a trio of 3-pointers from Leia Smith, who recorded 11 points in the second frame.
Defensively, the Rangers also began to slow the Comets thanks to their 2-3 match-up zone. When all was said and done after the second quarter, the Rangers outscored the Comets 16-6.
North Ridgeville kept up their shooting in the third quarter, opening the second half by going on an 8-3 run to increase their lead to 11. Geraci continued to push the offense for the Rangers, including a steal and layup that ballooned their lead to 14 points.
The Comets would not go away, however, and began to find their offense at the end of the quarter, before a putback from Cici Bright at the buzzer ended Amherst's run and gave North Ridgeville a 44-36 lead heading into the final eight minutes.
Amherst tried to come back in the final frame, led by Kamryn Dziak's eight points. They were also helped by North Ridgeville struggling at the free throw line, as the Rangers went just 4-of-14 in the fourth quarter and 7-of-21 in the game. It would not, however, be enough as Geraci scored eight points to help keep the Rangers firmly ahead.
Geraci led North Ridgeville with a game-high 25 points. Smith had 15 while Bright added 14 to round out Rangers' players in double-figures.
The Comets were led by Dziak with 15 points. Kate Iliff also had 12, while Faith Lewis had 10 and Marisa Gillam had eight.

NEO Sports Insiders Newsletter
Sign up to receive our NEOSI newsletter, and keep up to date with all the latest Cleveland sports news.