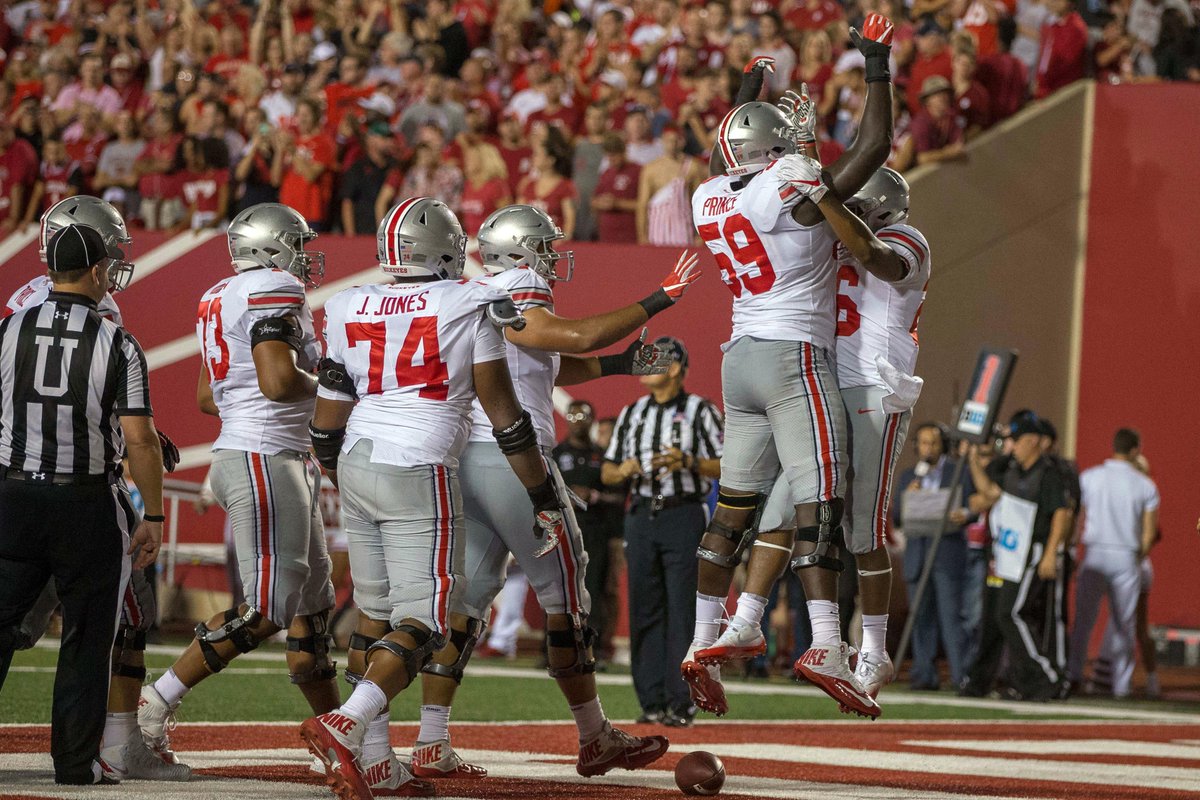 Ohio State and Michigan. Two programs who passionately hate each other. This is arguably the most historical rivalry's in all of sports. It's a rivalry game with the biggest of implications. A chance at College Football Playoff birth. A chance to head to Indianapolis to play for the Big Ten Championship. Northwestern awaits one of these two teams. It is "The Game."
The Ohio State Buckeyes will host the Michigan Wolverines Saturday afternoon. Michigan arrives in Columbus with a record of 10-1 on season. The Buckeyes are also at 10-1. But are on a uphill climb to make the postseason. Michigan is ranked fourth in the country. While Ohio State is tenth in the country.
Here are three keys to a Buckeyes victory: 
1. Offensive line: Michigan's Defensive Coordinator Don Brown loves to apply the pressure. For Ohio State, their offensive line has struggled with pass protection all season long. Everyone in the country knows Haskins is not a mobile quarterback. The Buckeyes will need their best pass protection it has seen all season verse the attacking wolverine defense.
2. Feed the running backs: Last week versus Maryland, Urban Meyer rode with J.K. Dobbins the whole entire game. Mike Weber is expected to be back from a quad bruise. Weber was dressed for the game last week. Meyer elected to sit him and get him healthy for Michigan this week. Michigan has one of the top front sevens in all of football this year. For Ohio State, having the running back group healthy could prove to be huge.
3. Defense: This goes without saying, but Ohio State will need their defense to play a much better against Michigan. The Buckeyes defense hasn't been the same since defensive end Nick Bosa got injured. All phases of the defense have been a struggle for Ohio State. One area that could help the defense stay on their feet, get to Michigan's quarterback Shea Patterson. Forcing Patterson to speed up and force decisions could be Ohio State's most effective way to get a stop defensively.
Watching a game at "Gameday Tavern" is better than being on the sidelines.  They are the official watch party location for every big game, including Indians, Browns, Cavaliers and the absolute best place for Ohio State action.
The food, the great servers, the ice-cold drinks, and beer specials make it can't miss stop for game day!  In fact, during every Buckeye game, you can get their world-famous Buckeye Burger for only $6.50.  They are so good, you may just have to order two!
Game Day Tavern Is located at 15119 Snow Road, Brook Park, OH 44142.