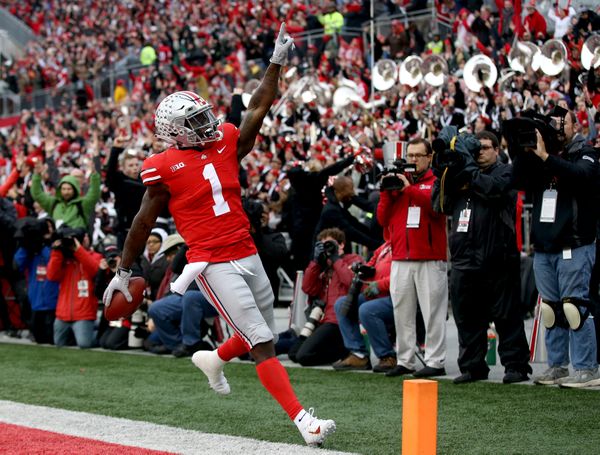 Everyone is getting in on the fun of the biggest route in the history of the Ohio State-Michigan rivalry, with the Buckeyes putting up a whopping 62 points Saturday in their win over the #4 team from up North.
One such person that made a comment is former Cavs, now Lakers star LeBron James, who has always been a huge Ohio State supporter.
After the big win for the Buckeyes, James tweeted out a little trash talk directed at the Wolverines, even going so far as to putting an 'X' over the 'M' for Michigan and other words with a letter 'M" in it.
Here's the tweet, picked up (of course) by ESPN.
Safe to say @KingJames enjoyed the Ohio State game. pic.twitter.com/l9L3tUzbX3

— ESPN (@espn) November 24, 2018