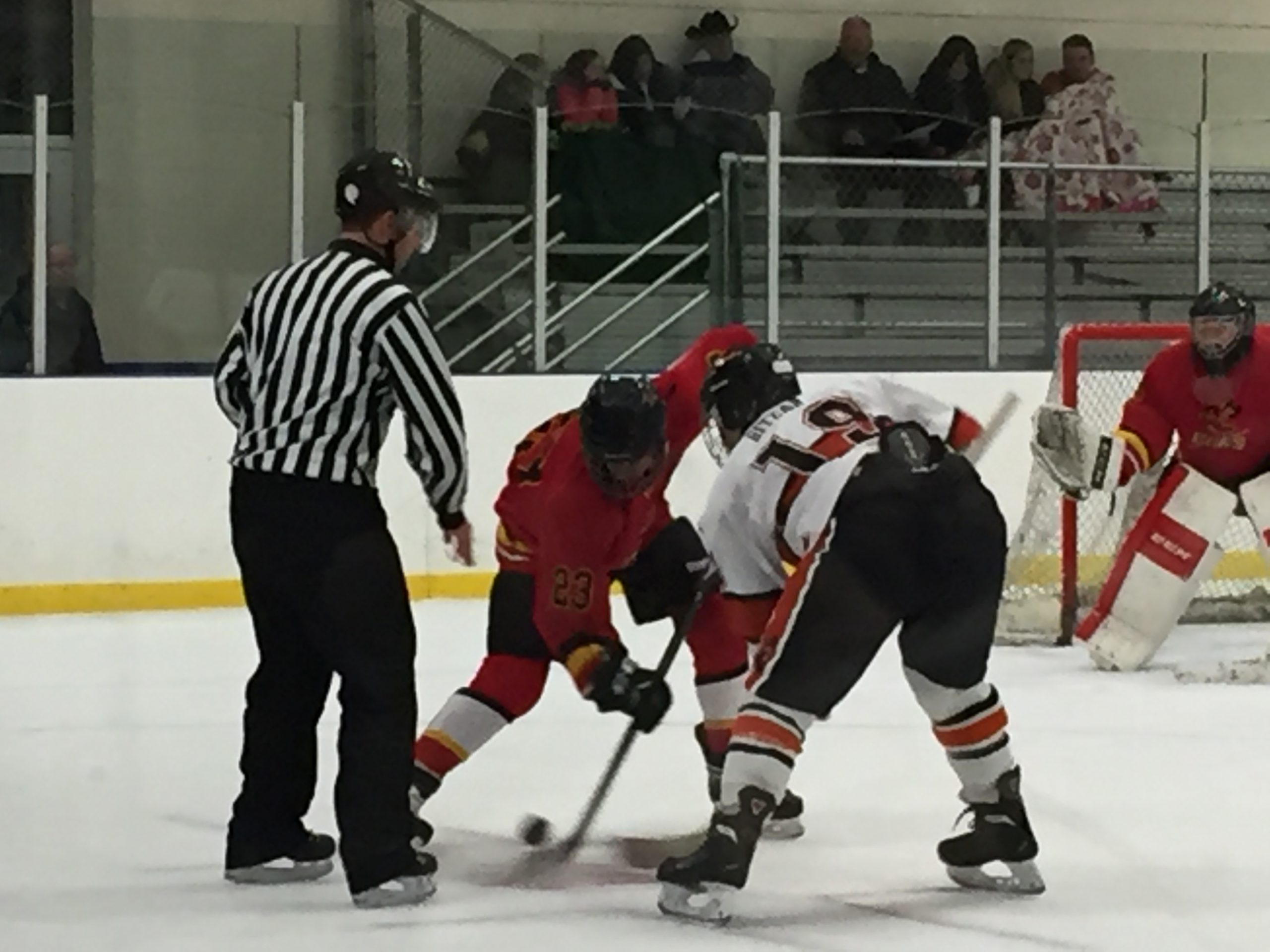 PARMA, OHIO – After a solid season a year ago in which they won 19 games, the Normandy Invaders started the new year with a huge day from junior Alex Franke and a 9-4 win over the Brecksville Bees in second game of the Bruce Anderson Memorial Hockey Tournament.
Franke scored five goals in the win, including two early on to get the Invaders off to a quick start as they led 5-0 after one period and outshot the Bees 19-5 in the first 15 minutes.
"We got good pressure and a lot of shots on net early," Franke said. "We've been working good with the team early on so it was good to get a win and build some confidence."
The Invaders kept it up early in the second period, with two more goals early, the second from Sophomore Brennan Sutton to give Normandy a 7-0 advantage.
The Bees got on the board with about four minutes left in the second period, as John McSweeney got his first of the year, cutting the lead to six.
Normandy outshot the Bees 29-8 after the first 30 minutes of play.
Brecksville made it a five-goal game as center Shaz Merchant scored with Creighton Hudock getting the assist on a power play goal to make it 7-2.
Franke though continued his onslaught, as he got his fourth goal of the day 9:11 left with Sutton getting an assist to put Normandy up 8-2.
He wrapped up his five-goal effort with 5:49 to play after the Bees got another goal to make it 8-3, as this time he scored unassisted making it a 9-3 game.
The Bees closed out the scoring on a goal with two seconds to play with the game already clinched, as center Merchant found the net a second time to finish the scoring at 9-4.
The Invaders will take on Orange on the winner's side at 6pm on Saturday. Brecksville continues in the tourney at 4:15pm Saturday taking on Lakewood.
Click Below to see Photos from the Invaders 9-4 Victory.

NEO Sports Insiders Newsletter
Sign up to receive our NEOSI newsletter, and keep up to date with all the latest Cleveland sports news.