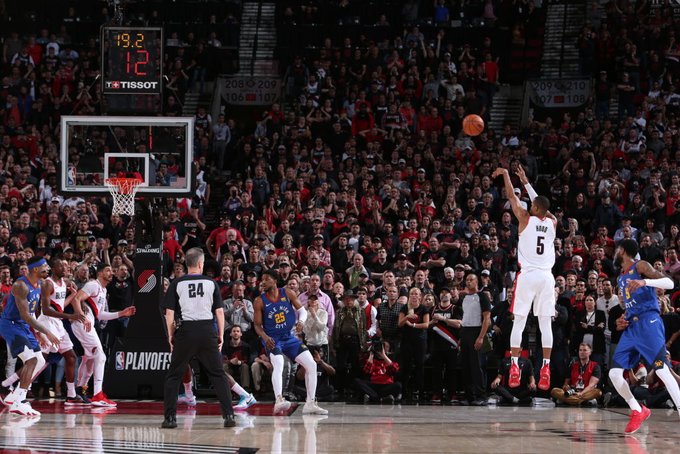 Last season Cavs guard Rodney Hood refused to enter game four of a playoff series against the Boston Celtics with the Cavs up by 30 points.
The move by Hood didn't sit well with fans, and while Hood apologized to the team and fans and things eventually smoothed over, it was the one thing that Hood is remembered for when it comes to his Cavs tenure.
Friday night into Saturday morning Hood made headlines nationally, coming off the bench for the Portland Trailblazers and hitting a huge three-point bucket to help Portland top Denver 140-137….in four overtimes.
In 24 minutes Hood scored 19 points hitting 2-of-3 three-point shots, none bigger than his three that put Portland up by a pair with 17.8 seconds left.
RODNEY HOOD STEALS GAME 3 IN 4OT

PORTLAND GOES UP 2-1 pic.twitter.com/Jf5IkD3eJx

— Bleacher Report (@BleacherReport) May 4, 2019
In case you forgot, the Cavs dealt Hood to Portland back on February 3rd for guards Nik Stauskas, Wade Baldwin and two future second-round picks.
Jazz GM Dennis Lindsey when he traded Rodney Hood: "I told Rodney today, I hope there's a playoff game on ABC where Rodney Hood hits a game winning shot. That would tickle me. We're rooting for him, we care about him, and we wish him the best."

It was ESPN, not ABC, but hey.

— Andy Larsen (@andyblarsen) May 4, 2019