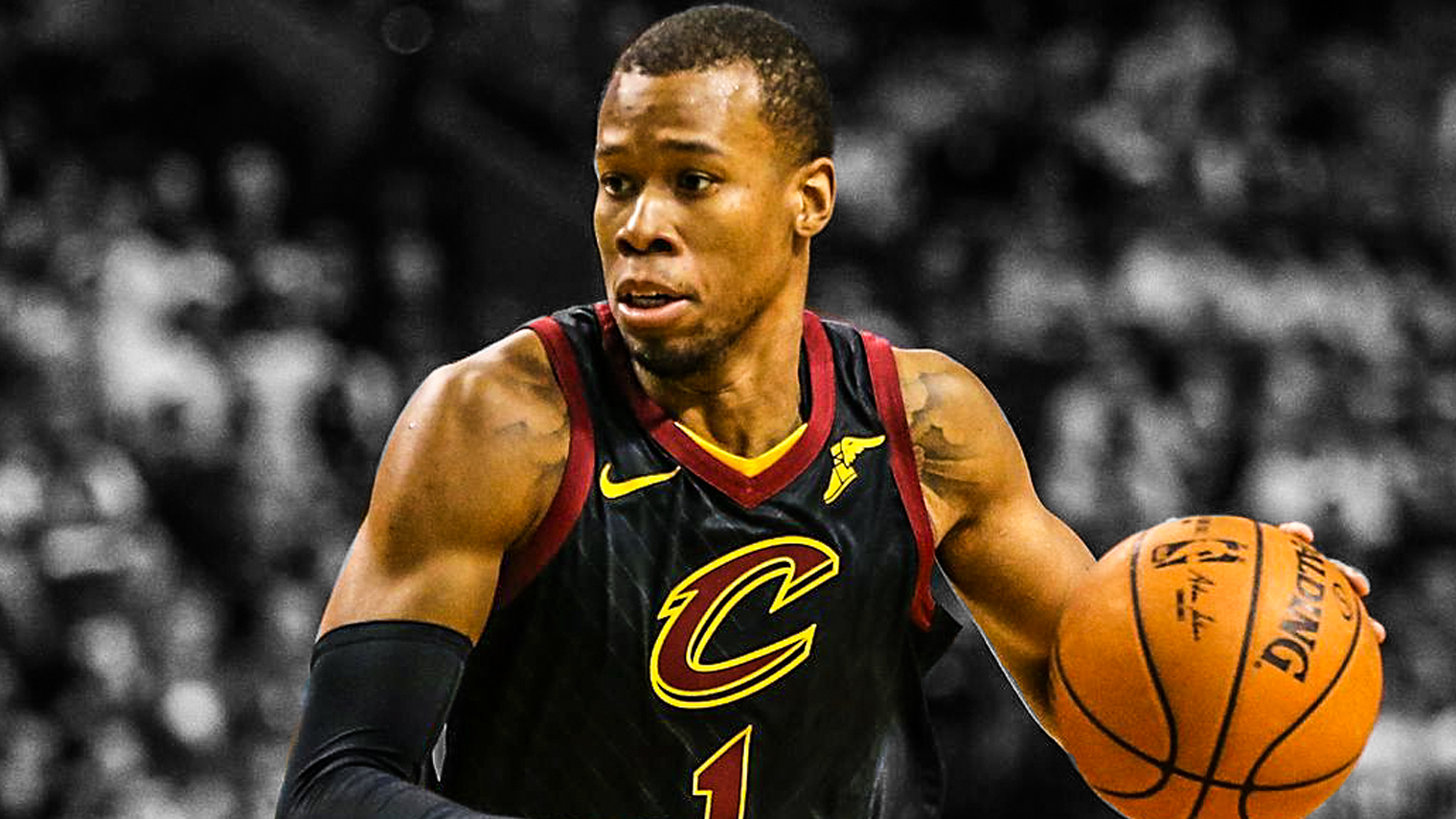 INDEPENDENCE, OHIO– The Cavaliers have had no shortage of drama this season. Rodney Hood refusing to enter Game 4 against the Toronto Raptors in garbage time was just the latest incident.
According to all of those involved, however, the team has moved forward and is looking towards their conference finals matchup with the Boston Celtics.
"I've been a part of so much stuff, that wasn't nothing, really," head coach Tyronn Lue said. "He apologized. It's over. Now our focus is on the Celtics."
Let's back up for a moment though. With 7:38 to go in Game 4 against Toronto, the Cavs were up by 30. Hood suddenly found himself on the outside looking in as far as the Cavs' rotation goes. He started the playoffs in the starting lineup, but after Game 1 against Indiana was moved to a reserve role. After averaging just 0.7 points through three games against the Raptors, Lue inserted rookie Cedi Osman into the lineup over Hood as the Cavs tried to close out the series.
When Lue tried to sub Hood into the game for the first time in Game 4, he refused, according to a report from The Athletic. Instead, he told Lue to sub in Jose Calderon.
"It was end of game, it's seven minutes to go, and I saw we had bodies," he said. "You know, Jose wanted to go in, and I told them, 'Just let Jose play.' But I should have just went in and it would have been no confusion. And obviously, I should have known it was going to be (a story) because I didn't play throughout the duration of the game– it was going to look bad. But it wasn't (as bad) as people was trying to make it. But next time I'm definitely going to go in. I apologized to T-Lue for any confusion and stuff like that, but that's all it was."
Along with Lue, Hood also apologized to general manager Koby Altman. On Thursday the Cavs held their first practice following Game 4, and Hood apologized to his teammates. They quickly accepted and laughed the incident off.
"They were laughing at me when I apologized to my teammates and they were like, 'Hood, that's not really a distraction' because of everything that they've been through this year," he said. "So they all took light of it, they understand and things like that. So it wasn't anything, really."
Kevin Love seconded what Hood said, fittingly so. Love was the target of a January team meeting that had the first iteration of the 2017-18 Cavs questioning an illness that caused him to leave their matchup with the Thunder. Love revealed his issues with anxiety during the team meeting that ultimately fractured the Cavs beyond repair and played a role in the flurry of trades that occurred at the deadline.
"I was that guy before, he said. "Listen: Not even that it's a second chance, but things like that happen in the course of a season. I mean, I've only known Rodney for a short period of time, but I know he's a great guy. I know he's here to win. Was that a great decision? Maybe not. But he came in today, said he's all in, and we believe him. That's why we were able to laugh it off, and he came in and had a great practice today."
Going forward, Hood says he is just focused on winning. If he is able to get hot against Boston, he could be an X-factor for the Cavs. But if not, he's willing to accept his role.
"I'm a selfless guy even though this don't look well, but I'm a selfless guy," he said. "And regardless of how many minutes I play– starting, coming off the bench, don't play or whatever– I'm trying to win. I'm trying to win a ring and that's what it's about. Like I said I gotta make a positive impact when I'm out there, that's the only thing I'm really worried about."

NEO Sports Insiders Newsletter
Sign up to receive our NEOSI newsletter, and keep up to date with all the latest Cleveland sports news.