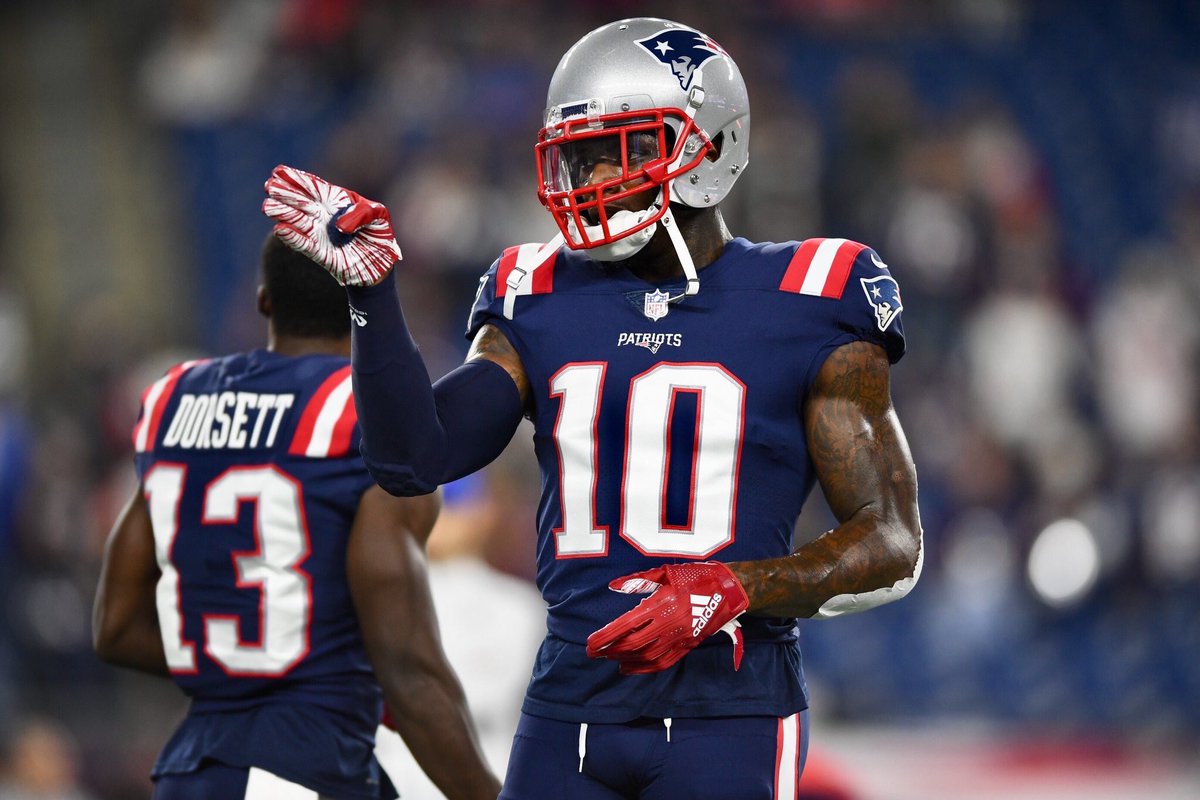 Embattled wide receiver Josh Gordon is facing yet another suspension from the NFL according to multiple reports. The former Browns wideout, turned New England Patriot is said to have violated the terms of his reinstatement under the substance abuse policy.
That news came down after Gordon announced on Twitter that he was once again stepping away from football to focus on his mental health.
— Flash Gordon (@JOSH_GORDONXII) December 20, 2018
The 28-year-old, took a similar leave of absence with the Browns back in August, arriving three weeks late to training camp after taking some time to get himself right. Throughout the process Cleveland's brass remained supportive of the troubled wideout, despite the fact that he had missed more than 50 games due to substance abuse suspensions during his Browns tenure.
Ultimately, he returned to the team for the start of the regular season and made a controversial start in their season opener against Pittsburgh. He even caught a touchdown in that now infamous tie with the Steelers.
Just when it seemed like he was making progress, the 2012 supplemental draft pick took a major step backward. Gordon showed up late to the team facility on the Saturday before a Week Two matchup with the Saints with complaints of a hamstring injury that wasn't a issue at practice the day prior. The ailment was bad enough that Gordon was ruled out for Week Two and with that announcement general manager John Dorsey announced that they would be moving on from the troubled wideout.
A few days later, Dorsey traded Gordon and a 2019 seventh-round pick to New England in exchange for a 2019 fifth-round pick that included a condition that he must be active for at least 10 games for the Patriots. While Browns fans understood it was time to move on from Gordon the deal wasn't without critics, as many argued Gordon was worth more than a fifth-round pick.
However, that unknown of whether or not Gordon could be relied upon to stay on the field kept his value low and Cleveland took the best deal they could get. Alas, Gordon's off the field issues have reared their ugly head yet again only this time it's not the Browns problem to worry about.
Additionally, because Gordon started 11 games for the Patriots, the Browns don't have to trade a 2019 seventh-round pick to New England, per the condition attached to the deal.
Should Gordon be handed another substance abuse related suspension would be his fifth since entering the league. The looming punishment is expected to be indefinite, much like the one he served in 2015 when he sat out the entire season.
Follow: @Spencito_