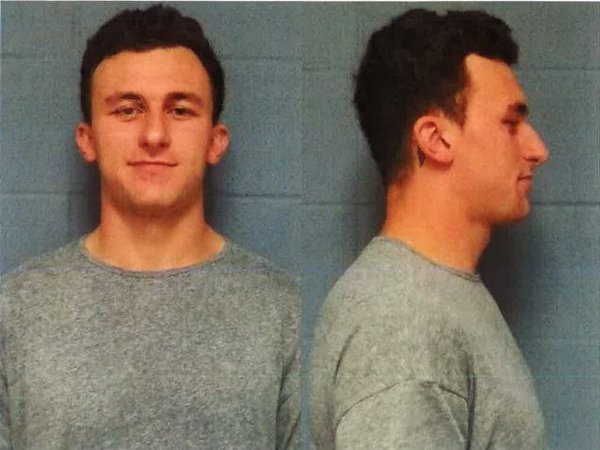 You can like or hate former Browns quarterback Johnny Manziel all you want these days, but the one thing that you have to admire is the fact that at 25 years old he's trying to re-write his story.
After years of being basically a knucklehead off the field, Manziel is looking forward to trying to get back on the playing field in some capacity, and says that he's had struggles with mental health as well as depression throughout parts of his life.
Of course being in the public eye some folks are still not buying it, and that includes loud mouth actor Michael Rapaport, who seems to take delight in other people's failures.
Saturday, for some reason, Rapaport decided to incite a twitter feud with Manziel, calling him a 'cluck head' and stating that 'Saturdays are for meetings' meaning AA meetings.
Manziel shot right back, giving a rather solid response to Rapaport and telling him that he's doing what he has to do 'to not be an asshole anymore.'
Here's the back and forth, which I'm sure is just the beginning.
Yo Johnny Manziel you cluck head bath salt sniffer, I told you before you need SweatShirts it's gets cold in Canada,you ain't playing in the NFL again Cluck Head.
Take yourself to a meeting asap, before you have a relapse @JManziel2 ??
Saturday's are for 12 Step Meetings pic.twitter.com/NlRzYtxegx

— MichaelRapaport (@MichaelRapaport) March 10, 2018
That's cool man you can make fun of AA, Mental Health, whatever helps you sleep at night. I'm doing what I have to do to not be an asshole anymore. You should try it, life's better on this side https://t.co/vmtqWLdxZN

— Johnny Manziel (@JManziel2) March 10, 2018

NEO Sports Insiders Newsletter
Sign up to receive our NEOSI newsletter, and keep up to date with all the latest Cleveland sports news.