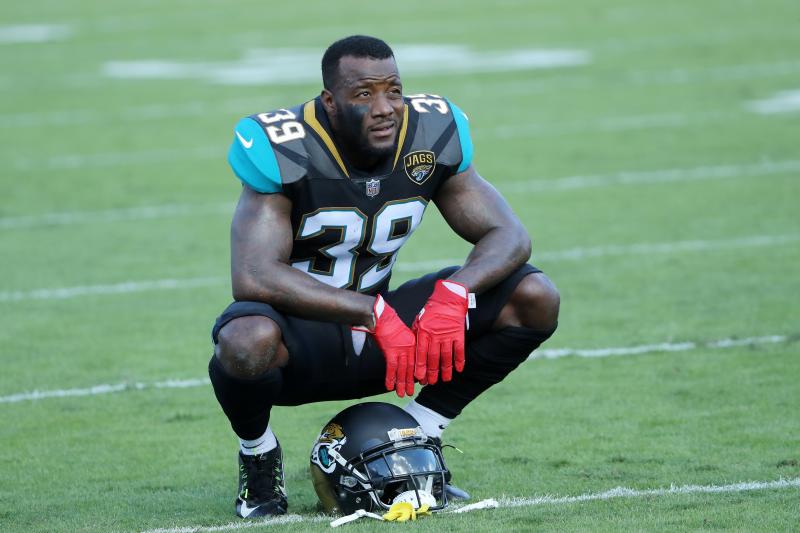 CLEVELAND – Jacksonville Jaguars and former Browns safety Tashaun Gipson made headlines this week with his comments stating that his former team wasn't going to win a game.
Sunday after the Jags 19-7 win in Cleveland for the now 7-3 team from Florida, Gipson said he did one regret, but for the most part stands by what he said which riled up Browns fans and some players leading up to Sunday's showdown.
"The only thing I would take back solely was probably the 0-16 comment," Gipson said.
"I have friends on that team, guys that I respect, guys who have I known for years, and for me to offend them in any way like that, yeah, but I stand by truly everything."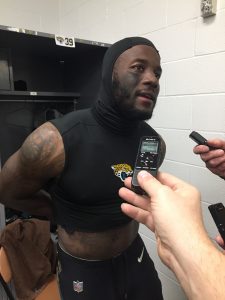 Gipson stated that he felt the Jaguars would 'pitch a shutout' against the Browns, which didn't happen, and also talked about how it was 'a blessing to be able to get out of that situation and come to a situation like this where you know what winning feels like,' after he left the Browns to ink a deal in free agency with Jacksonville.
After the win, he pulled no punches about his still bitter sounding feelings about the Browns brass.
"What I said about the front office I won't take it back, because it's the truth," Gipson said.
Gipson said that he still shares a lot of love with some of his former teammates, and that after the game he did trade jerseys with Browns running back Isaiah Crowell.
After the harsh words during the week, Gipson knew that losing to a Browns team that has yet to win a game would be a tough pill to swallow for a Jaguars team that is thinking about playing football into mid-January.
"It's just a blessing to be on this winning side of the fence for sure," Gipson said. "I can only imagine if we would have lost."
After his comments and prediction about the Browns not winning a game this season, Browns fans went after Gipson hard on twitter, and even before the game some of the fans that did show up to frigid First Energy Stadium let Gipson have it.
"It was more so throughout the week on social media and things like that," Gipson said.
"It wasn't as bad as I thought it was going to be, no matter where you go fans are going to talk crap, I heard a couple fans chanting my name, saying some stuff.
"They probably got most of it out during the week, because I caught a lot of hell during the week."
The Browns did put up a fight against the Jaguars, something that wasn't lost on Gipson, who gave some love to his former team after the Jacksonville 12-point win.
"We understood fully what we were going to get," Gipson said of the Browns. "They did what we thought they were going to do, we were able to get a lot of pressure on the quarterback and stop the run and we were able to control the game and we did just that."

NEO Sports Insiders Newsletter
Sign up to receive our NEOSI newsletter, and keep up to date with all the latest Cleveland sports news.