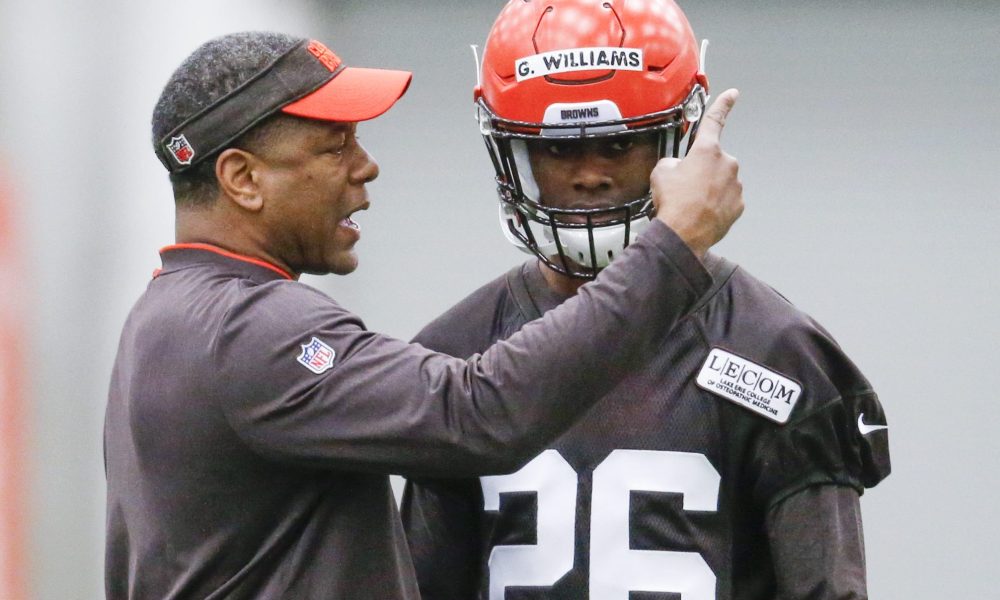 We said Sunday's game at Denver was a "must win" for the Cleveland Browns, and they lost.
Now, with the playoffs being a extremely vague possibility, we are sure that week by week, people will be picking over the coaching of Freddie Kitchens, and pointing out things that should get him fired.
However, no one focuses on two other people who should share the blame with the head coach, and they would be GM John Dorsey and defensive coordinator Steve Wilks.
When the Browns started winning last season, there were some who were quick to get close to Dorsey and be his friend.
Perhaps that has clouded their view of the GM.
When Dorsey traded for Odell Beckham Jr. last spring, he signaled that the franchise was all in going for a playoff spot this season. However, he was doing so with a rookie head coach.
Unlike the situation in Los Angeles with Sean McVay, who has former head coach and long time NFL assistant Wade Phillips as a mentor, the only former head guy on Kitchens' staff is Wilks, who guided Arizona last season.
There are coaches with a lot of experience on the staff in James Campen (15 seasons), Stump Mitchell (16), and Wilks (14), but wouldn't it have been better for Kitchens if a guy who has had some multiple years as a head man in the NFL that he can talk to every day?
There is something to say about continuity too. The Browns finished last year winning five of their last seven, and part of that was the play of QB Baker Mayfield, who thrived under the offense called by Kitchens.
Yes, Kitchens still calls the plays, but bringing in an offensive coordinator in Todd Monken, who runs an entirely different scheme, seems to have halted the momentum built a year ago.
This is clearly not the same attack as last season, and we do wonder if there has been any considerations within the offense to play to the personnel's strengths.
We seem to remember a lot of slants run for Beckham in New York, trying to use his ability to run after the catch to advantage. We've seen almost none of that with the Browns.
And by the way, the trade for Beckham seems to have the quarterback trying to keep him happy as well. Mayfield didn't seem to force a lot of balls into coverage last year.
More than a few analysts have said perhaps the second year quarterback wasn't ready to play with a big time wide out like Beckham.
Another question is the choice of Wilks as defensive coordinator.
Wilks seems to want to play a lot of zone coverage, but Dorsey seemed to go out of his way to draft cover cornerbacks in Denzel Ward and Greedy Williams, and then invested a lot in the defensive line to pressure opposing quarterbacks.
If that was the intent, then Wilks isn't making the best use of the tools he has either.
Kitchens is getting a lot of blame for being in charge of the island of misfit toys that has been assembled by Dorsey.
It seems like the GM just decided to bring in a bunch of talent and expected a rookie head coach to make them fit.
That might be okay in other sports, but in football, the players have to play as a cohesive unit, and if one person is in the wrong spot, or freelancing, it screws everything up.
Perhaps that's the story of the 2019 Cleveland Browns.

NEO Sports Insiders Newsletter
Sign up to receive our NEOSI newsletter, and keep up to date with all the latest Cleveland sports news.