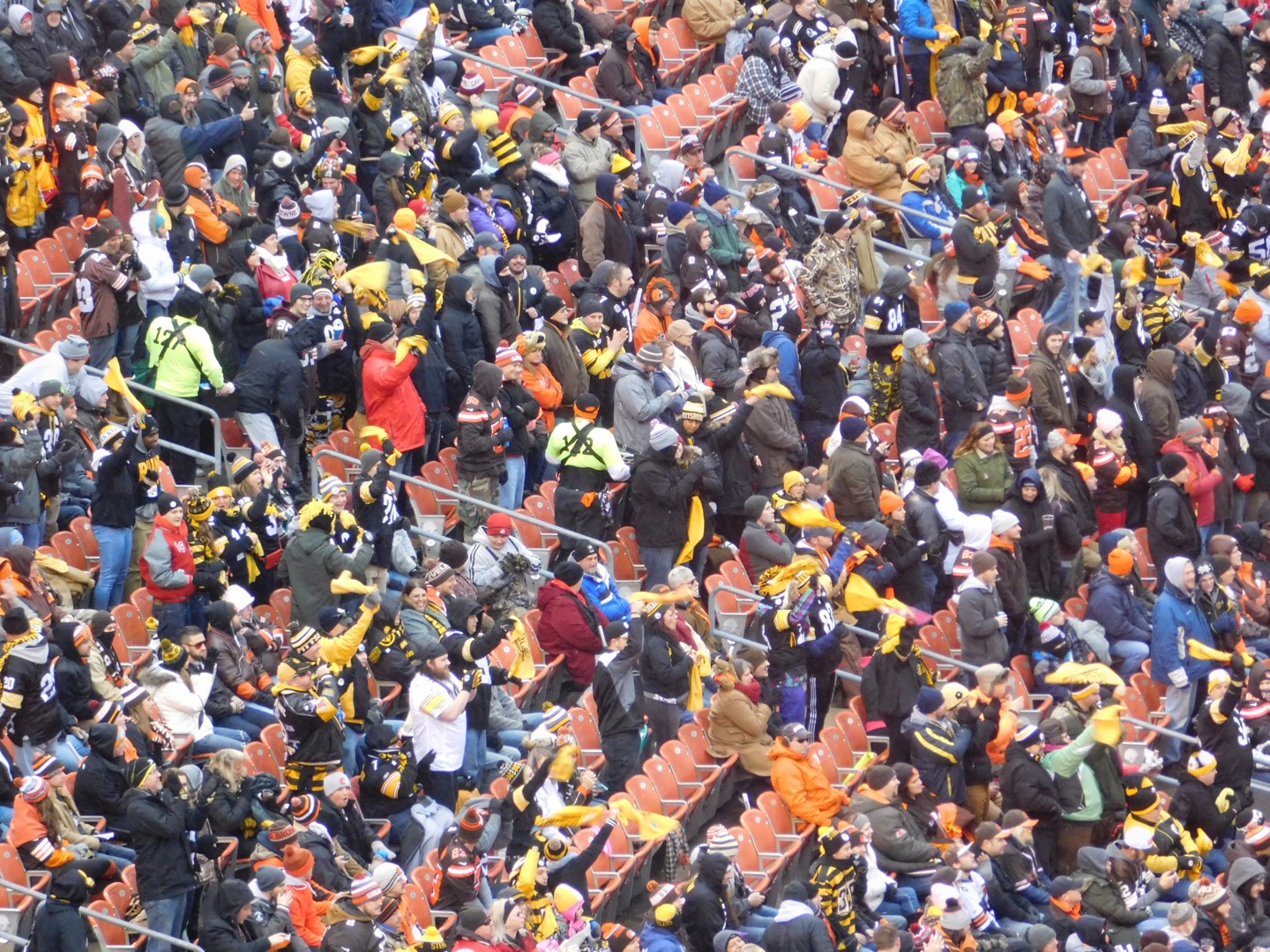 This Sunday morning, I slept in thinking I had nothing to do today except watch a little football and relax.
But, at 11:30 a.m., I got a text from my aunt, a long-time Cleveland Browns season ticket holder. She had two tickets to the Browns-Steelers game that she was going to give me – for free!
Of course, as any self-respecting Browns fan would, I took them. But, as I scrambled around finding my thermal socks and my long johns, I discovered that that extra ticket might not be used.
My best friend who usually hangs out every Sunday at my house watching games was sick this morning. I desperately put the word out on Facebook, but it seemed like only Steeler fans were eager to take me up on the offer. And, sorry, but I'd rather take nobody than a Steeler fan. The place had more than enough of them already – I didn't need to add to the total.
So, for just the second time in my life, I ventured out to Cleveland going to a Browns game by myself. I didn't leave until 1 p.m. and didn't get to my seat until there were three minutes remaining before halftime … and I'm still battling a cold I caught over Christmas … but there I was.
There I was, surrounded by a bunch of black-and-gold wearing, Terrible Towel-twirling Steeler fans. It made me sick to my stomach.
I recall hearing stories about Browns-Steeler games at the old Stadium in which fans would grab Terrible Towels from unsuspecting Steeler fans, wiping their asses with them, and handing them back while their entire section roared. Other fans would take Steeler hats off fans and either pour beer in them or urinate in them before sticking it back on their heads.
Those days are long gone, apparently. It was like Heinz Field West Sunday, and it sucked.

NEO Sports Insiders Newsletter
Sign up to receive our NEOSI newsletter, and keep up to date with all the latest Cleveland sports news.