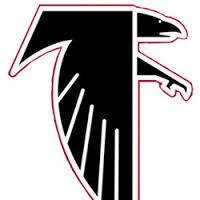 by Chris Ginley
PARMA, OHIO– The weather held off long enough so Rocky River and Firelands could get their District Semifinal game in at Mottl Field on the campus of Tri-C (West). In an extremely exciting game that saw multiple lead changes, Firelands outlasted River, an upset-minded team that played hard until the very end.
Both teams brought their bats, as offense was aplenty this game. Firelands is one of the top-ranked teams in the state in Division II.
"They were ranked number 3 in the state, so we knew they were good. We were not nervous," said Rocky River head coach Daryl Sanders.
It seemed like River got off to a quick start, getting Tommy Kelly on base via an infield single and Owen Jaite earning a free pass on a hit-by-pitch, but Firelands starter Austin Urban set down the meat of the River order, their 3-4-5 hitters in a row to get out of the early-inning jam.
Firelands wasted no time getting out to an early lead, plating four runs in the bottom of the first. River starting pitcher Jack White issued two walks to the Falcons 1 and 2 hitters, then loaded the bases on an excellent bunt single by Alex Brill. Calvin Stull was hit by a pitch to bring in the first run of the game. White had trouble closing out at-bats, as three of the first five hitters worked the count to 3-2. A fielder's choice by Grant Price and an RBI single by Aaron Myers would give the Firelands a commanding 4-0 lead.
Sanders said about Firelands hot start, "We just wanted to shake it off. They made good hits and put the ball in play. Credit to them, they are a very good team."
River got right back to work chipping away at the Falcons lead with a big inning of their own in the top of the second. Facing a big deficit is not something that is new for River. It did not seem like River was going to put up as many runs as they did in the bottom of the second, having two outs when they reached their third hitter of the inning. Good at-bats and timely hitting allowed seven straight River hitters to reach base, highlighted by a two-run single by Owen Jaite and another two-run single by Ryan Dunning. Six Pirates would score, all with two outs, to give River a 6-4 lead. "We just wanted to settle down and take it one pitch at a time. Our guys came up with some big hits so we could give Jack some run support," said Sanders.
Firelands would tie the game up on smart base running, along with some miscommunication between some River players on pickoff attempts, that allowed multiple Falcon players to advance bases when they shouldn't have.
River would regain the lead in the top of the third. Jaite singled home Will Sharp for his third RBI of the game, and Ross Hartman scored Tommy Kelly on a groundout to short.
Firelands would cut the deficit to one when Alex Brill, who was on second base, scored on a groundout to short.
Firelands tied the game up, sending it to extra innings when Jacob Mullins doubled to right field, and Aaron Myers scored him when he doubled as well.
River made the game interesting, loading up the bases and almost scored the go-ahead run when Ross Hartman dashed home on a fielder's choice, but was called out on an extremely close play.
Firelands carried that momentum into the bottom of the eighth when Stull knocked home his third RBI of the game, scoring Austin Urban and sent Firelands to the District Final.
"I had confidence in our guys that they would make good plays," Sanders said. "They executed when we needed them to. We had a good season and I am proud of my guys."
Firelands will face Padua in the District Final.

NEO Sports Insiders Newsletter
Sign up to receive our NEOSI newsletter, and keep up to date with all the latest Cleveland sports news.