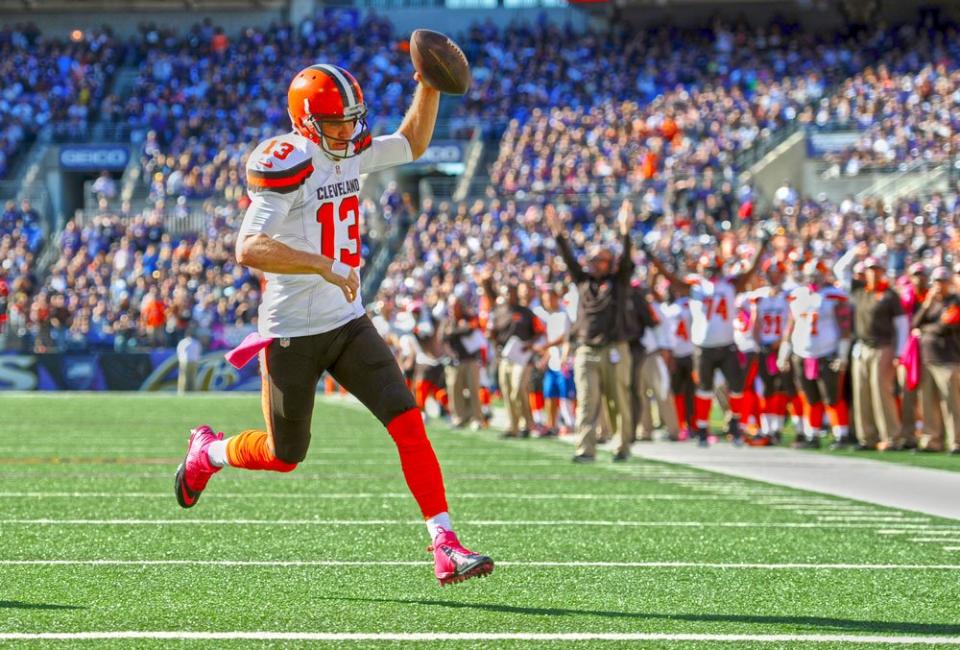 I remain less-than-thrilled with the fact that Josh McCown is the starting quarterback of the Cleveland Browns. I think it's short-sighted and a waste of time to give a 36 year-old career back-up the keys to the offense because, honestly, he has no future in Cleveland.
I would much rather have Johnny Manziel under center this season so the organization can see what it has in Manziel as it looks to the future and plan according to how he plays. The last thing we need is another young quarterback spending his entire time in Cleveland in limbo while the front office fails to garner enough information to know if that quarterback can be the one that finally gives the team some stability at the most important position on the field.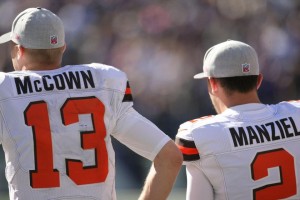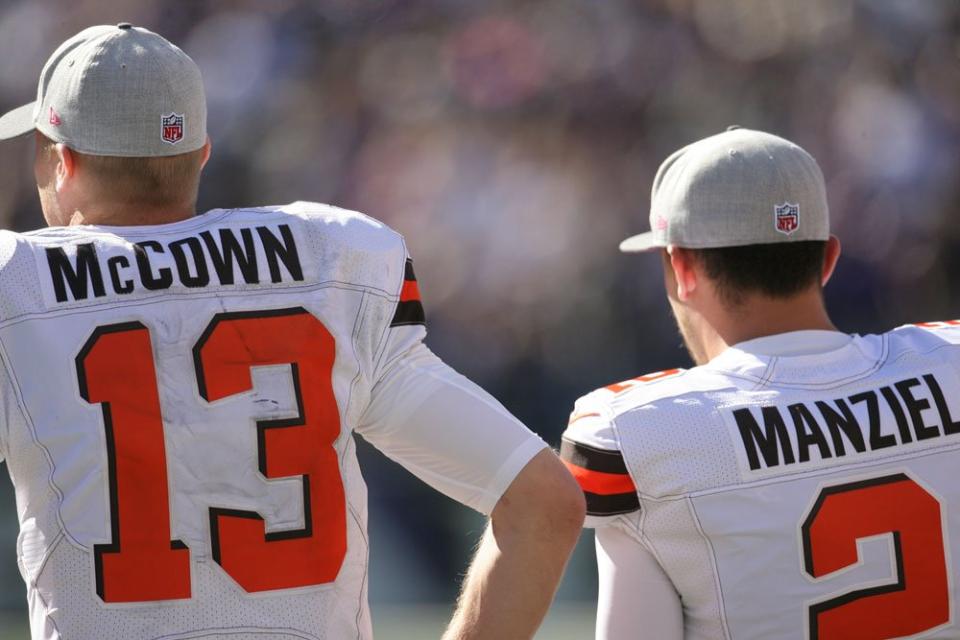 That being said, there is no way the Browns defeat the Ravens in Baltimore with Manziel starting instead of McCown.
The Ravens made it very clear what they were going to do defensively from the first drive of the game. They were going to load up the defensive front and blitz all afternoon. They were going to force the Browns and McCown to beat them through the air, and that's exactly what McCown was able to do.
An inexperienced quarterback could not have read the defense in front of him like McCown did today. He was able to figure out where the pressure was going to come from and take advantage of the match-ups the Ravens created with their aggressive, gambling defensive game plan.
McCown figured it out with ease and exploited the situation…a veteran managing the game like a veteran and taking what the defense gave him.
At this point in his career it is very doubtful Manziel would have been able to do the same because he doesn't have the reps under his belt.
Joe Thomas, who has seen the good and the bad in his time with the Browns, said the Ravens' defense made it clear what it wanted to do.
"When we were in '21' personnel, which is two backs and a tight end, they were blitzing and trying to take away our running game," Thomas explained. "So after the first quarter we said, 'Screw it. We're going to play with three wide receivers, and if they're going to try and blitz the run game we're just going to make the throws on the edges and take the ball down the field.'
"We knew it was going to be one of those huge passing yards games. The way they were trying to blitz us and take away the running game."
This is a solid explanation of what happened, but it took a quarterback to recognize what the defense was doing.
To his credit, Browns head coach Mike Pettine had the right quarterback on the field to see what had to be done offensively.
"I made a comment during the week that we may have to throw 50 times in this game," Pettine said. "As stout as they are up front, we knew it would be tough sledding running the football. I knew it would be one of those games, so I thought we would put it in (McCown's) hands and let him throw the ball.
"We were confident in our pass concepts and the match-ups that we could go to. We were in position to make plays, but you have to execute. We protected Josh fairly well.
"He made some huge throws, and we made plays on the receiving end."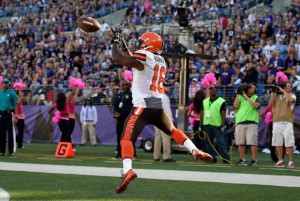 It was a record-setting afternoon for McCown. He completed 36 of 51 passes for a team-record 457 yards and a pair of touchdowns. He also rushed for a touchdown and became the first Cleveland Brown to throw for more than 300 yards in three consecutive games.
It had to be one of the best, if not THE best, games of his career.
"McCOwn is always a leader," Browns receiver Taylor Gabriel said. "He's always coming into the huddle confident, even when we were down. I'm glad we got the W."
Running back Isaiah Crowell also sang McCown's praises after the game.
"Josh did real well and managed the game well," he said. "Everything won't be perfect, but we trust him and he did his thing. I'm proud of him."
McCown, as expected, was understated about his performance.
"It was obvious on Wednesday that we were going to have to throw the ball to win this game," McCown said. "But we are ready to do this every week. We've got the receivers. We've got the offensive line, and we've got play-makers. We want to be efficient on offense in terms of running and passing, and I think we were today."
The win was exciting and an opportunity for Browns fans to feel good about themselves and the team. The team currently sits at 2-3 with a win within the division. The upcoming schedule, which looked brutal before the season began, might not be as tough as originally thought.
In the next three weeks they host the Broncos (5-0), travel to St. Louis (2-3) and host the Cardinals (4-1). If they can somehow win two of those games they then have four straight against AFC North opponents and, you never know…anything can happen.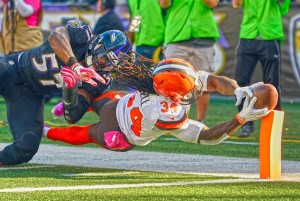 At the same time we have a young quarterback holding a clipboard. Will this help the organization, long-term? What do we have in Johnny Manziel? Is he a player the team can pencil in as its future quarterback? How can we ever figure it out unless he plays?
This win feels great. I am happy for Browns fans everywhere because they get to celebrate a victory over one of the franchises most Browns fans rightfully despise.
However, in the long term, the water just got a little muddier.

NEO Sports Insiders Newsletter
Sign up to receive our NEOSI newsletter, and keep up to date with all the latest Cleveland sports news.