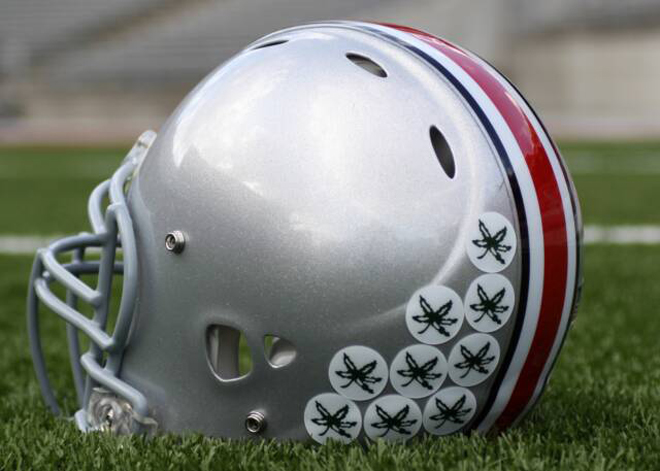 NEO Sports Insiders' OSU reporters Spencer Davies & Jeff Seemann share their thoughts on Saturday's Ohio State matchup with Indiana.
Spencer: Okay Jeff, so it's been a couple weeks since we skipped our back-and-forth for the Maryland game. I know you and I both figured there was nothing to write about, but we were clearly wrong about that.
This defense is having problems defending the big play it seems, and the team itself seems to be getting off to slow starts. Why is it that the Bucks only turn on the jets when the second half comes around?
Jeff: One of the things that makes Urban Meyer such a great head coach is his ability to make in-game adjustments.  Jim Tressel was the same way.  Once we get a feel for what we're facing, the team buckles in and starts to take over.
I like to think that it takes a couple of possessions to figure out the opposition, but occasionally they break off a big play and hurt us.  That big play has come from a rushing quarterback more than any other position.  The last two weeks, we've surrendered a huge play from a fast QB.  Michael Brewer from Virginia Tech was doing damage to us until he got injured.  Fortunately, Christian Hackenberg does not run well, and is a pro-style quarterback.  I don't think we'll be seeing much of that from him this week.
However, there is another aspect that we fans seem to forget.  We're the #1 team in the nation, the defending champions, the team with a huge win streak…we're going to get the all-out, go-for-broke effort from every opponent.  That adrenaline carries teams to stronger performances, but it can disappear in a hurry.  So when the talent difference starts to emerge and we begin to show our strength, everything starts to collapse on the other sideline.  It's not so much a "Ohio State is a second half team" as much as it is the opposition realizing who they really are as the game wears on.
Jeff: Do you like the game plan of using J.T. Barrett in the red zone and Cardale Jones for the other 80 yards of field?  Do you think Cardale Jones likes it?
Spencer: Personally, I love it.
I think that it's clear as day that Jones is a guy that can provide you with the big play and the big score. That being said, when he gets within the 20 yard line, he seems to freeze up a little and has missed opportunities and turned the ball over.
Settling for three instead of six adds up as the game progresses. I'm sure Jones understands that, and as the season moves along I think he'll learn to be okay with it.
Putting J.T. Barrett in the game in that facet of the game not only allows him to stay fresh, but it also gives the Bucks a better shot to get it in the endzone. Of course, it's elementary if you just give the ball to #15.
The Penn State defense has been very solid, ranking 11th in the country and allowing 14.1 points per game, so Ohio State offensively will be tested.
But I'm paying attention to this Buckeye defense more, as they need to right the ship. Giving up 28 to Maryland, a team in shambles, was unacceptable. The front seven has a challenge to deal with the Nittany Lion tandem of Akeel Lynch and Saquon Barkley, who have split time carrying the ball and catching out of the backfield.
Christian Hackenberg has started to get back on the right track as well, so it's not going to be a walk in the park.
Spencer: Prediction time- I've got the Bucks winning this one at The 'Shoe, 41-23. What do you have Jeff?
Jeff: 14-13, Ohio State.

NEO Sports Insiders Newsletter
Sign up to receive our NEOSI newsletter, and keep up to date with all the latest Cleveland sports news.