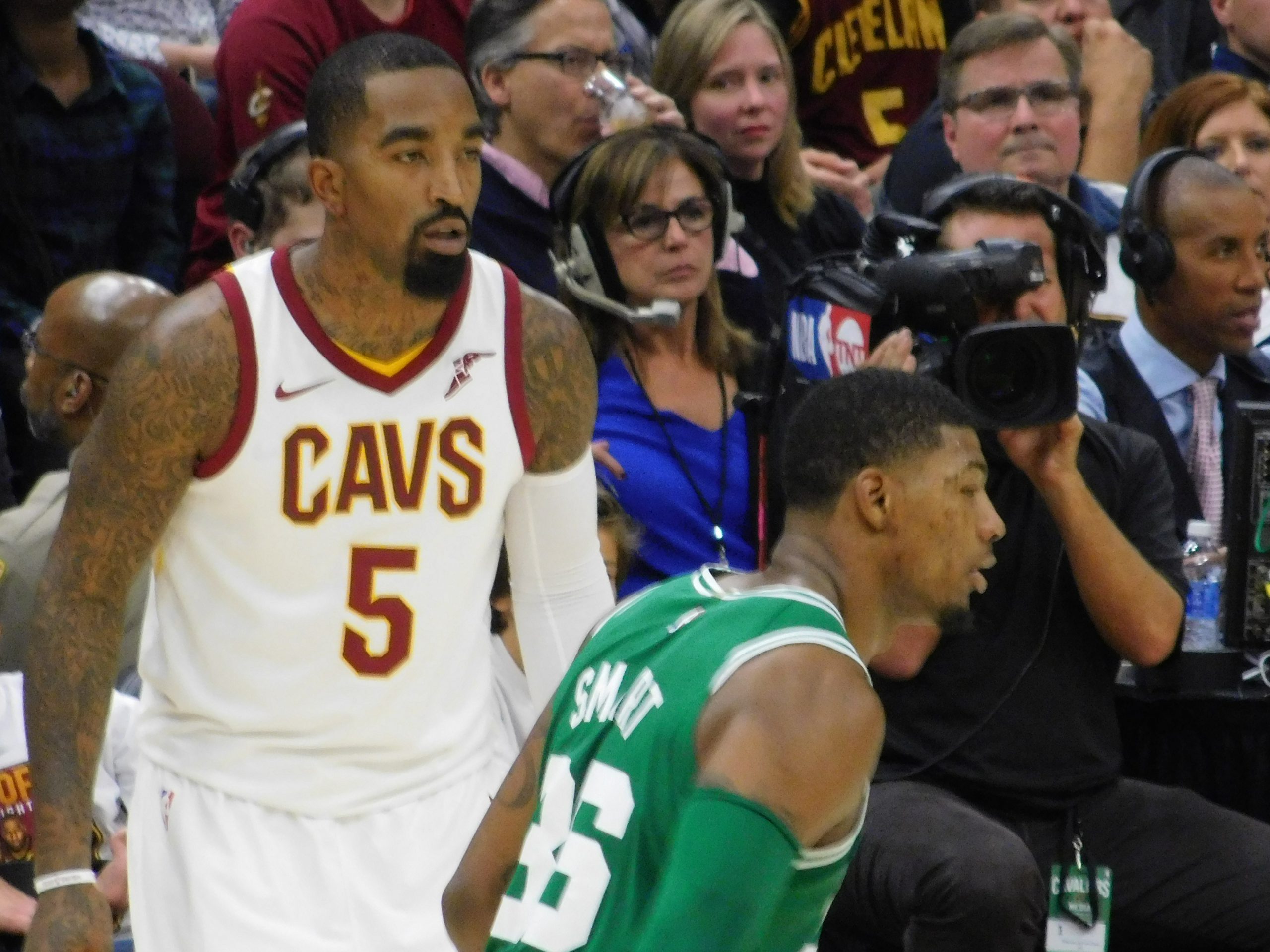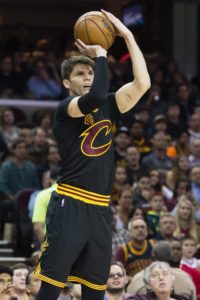 Korver, Smith nearly perfect beyond arc
Aside from James and Hill, the Cavaliers got a needed boost from Kyle Korver and Smith, who went 4-of-4 and 3-of-4 from three-point range respectively. The fast pace contributed to the high percentages, forcing the Celtics' players to keep their heads on a swivel. With all five starters scoring in double-figures for the second time this postseason, Cleveland was able to keep the ball moving until one of its players found open space.
"I'd rather JR take a contested shot than try to put it down, do too much," said Lue. "He took his open shots today. Korver came in and made shots for us off the bench. I thought we did a good job moving the basketball and making the extra pass, and we shot it well tonight."
Korver and Smith were the main beneficiaries…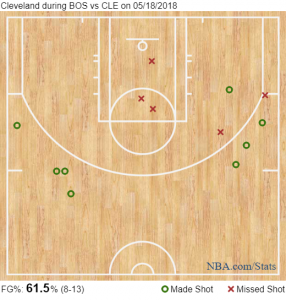 "Playing with more energy, playing with more movement," Korver said. "Setting up more screens, making more passes, throwing the ball from out-of-bounds faster. Just all these little things that add up."
James is one of the best basketball players of all-time, and his ability to play all five positions makes it difficult for a defense to plan for him. If he is driving to the hoop or isolating himself as the shot clock winds down, the focus of the defense tends to shift away from everyone besides James. When Korver and Smith are in their shooting zones, the Wine and Gold can take over the game and extend the margin beyond 20 points.
"Those guys took pressure off us tonight. Their aggression just settled us in and allowed us to play free as well," said James, who was sitting next to Love. "Kyle, his shots in the second half, JR's shots, everybody felt in good rhythm."
From fast-paced offense to new defensive schemes to a wide array of production, the Cavs did what they needed to do to get back on track and establish themselves in the 2018 Eastern Conference Finals.
"We were clearly not the harder-playing, more connected team tonight," Stevens said. "Cleveland was, and they deserve all the credit for that. I thought they played a great game. They came out and really moved it and were really tough, got into us defensively."
John Alfes has covered Cleveland sports since August of 2016. Follow him on Twitter @JohnAlfes for breaking news and in-depth coverage all season long.

NEO Sports Insiders Newsletter
Sign up to receive our NEOSI newsletter, and keep up to date with all the latest Cleveland sports news.