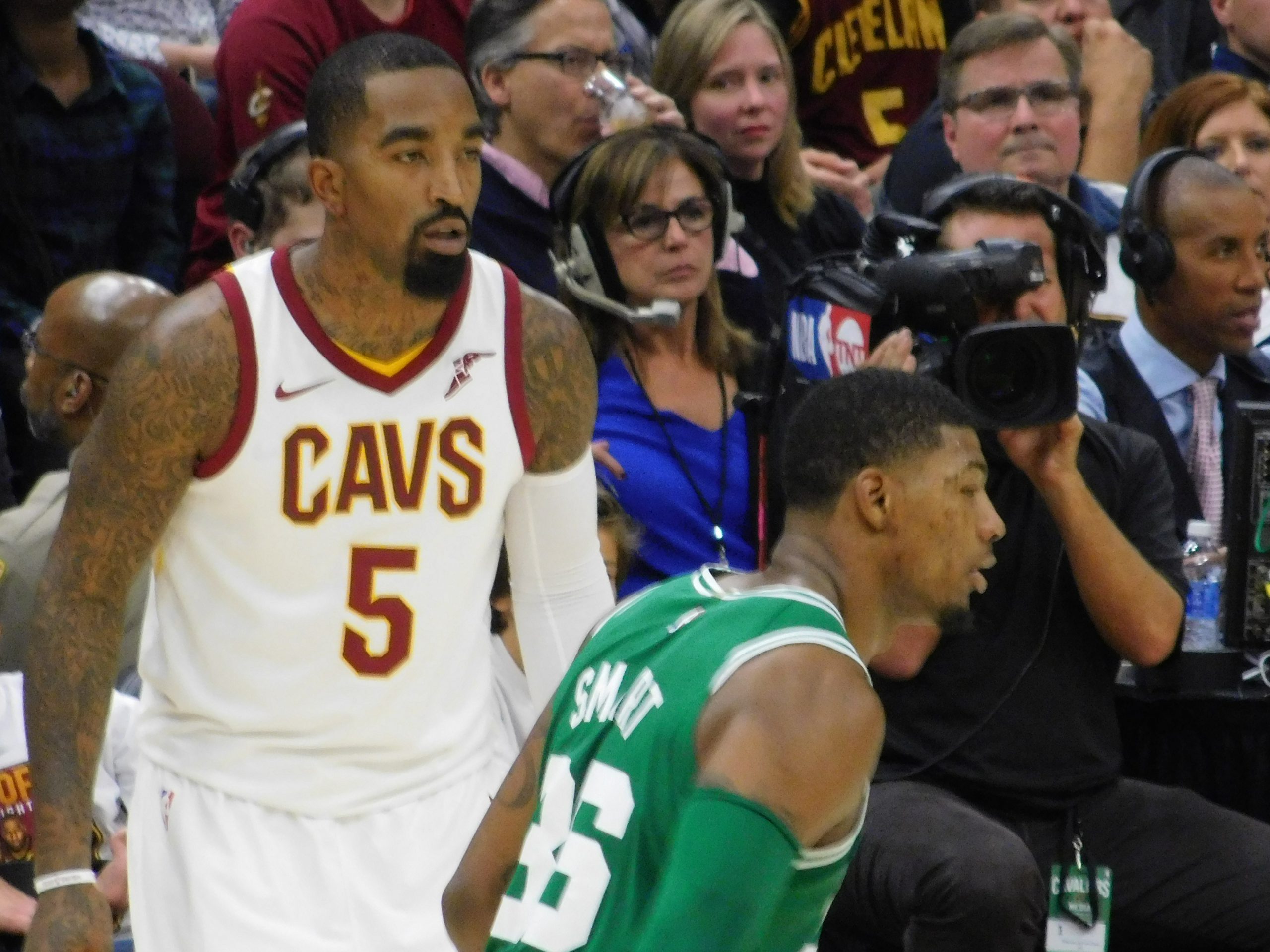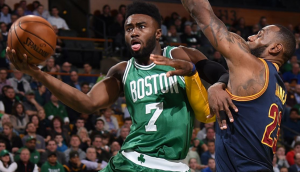 Shutting down Brown
With over 72 hours to process their losses from Games 1 and 2, Lue and his staff devised a defensive game plan revolved around Brown. Not only did Brown commit two early fouls, but he also took just two shots in the first half. As the Celtics' leading scorer in the series (23.0 PPG entering play), the Cavaliers knew they would need to address one of their opposition's biggest threats.
"We changed a couple things up," Lue said. "We know Jaylen is a first-quarter player. He plays good throughout the game, but he really sets the tone early in that first quarter. So we wanted to do a good job on him."
Brown picked up three more fouls in the third quarter, as the Cavs were pesky with their defensive coverages throughout his 20 minutes, 45 seconds of playing time. Jayson Tatum drew less attention as a result of the change, going 6-of-10 for a team-high 18 points. For now, the Wine and Gold will make that sacrifice if it yields a lopsided result like it did on Saturday.
"I think they were denying me," said Brown. "They didn't want me to get the ball and when I did get it, it wasn't in the position I was comfortable in. I got to go back and look at it, make adjustments and come back and try to get one here."
The 21-year-old shooting guard admitted that his early foul trouble took him out of a rhythm, with James getting whatever he wanted in one-on-one action. JR Smith was primarily guarding Tatum, creating a matchup nightmare for Brown and his head coach Brad Stevens.
"It took me out of rhythm with the early fouls," Brown said. "Trying to guard LeBron James, it's hard to stop him without touching him. The early fouls kind of took me out of rhythm but that's no excuse to not be aggressive. We got to come out and be better next game."

NEO Sports Insiders Newsletter
Sign up to receive our NEOSI newsletter, and keep up to date with all the latest Cleveland sports news.