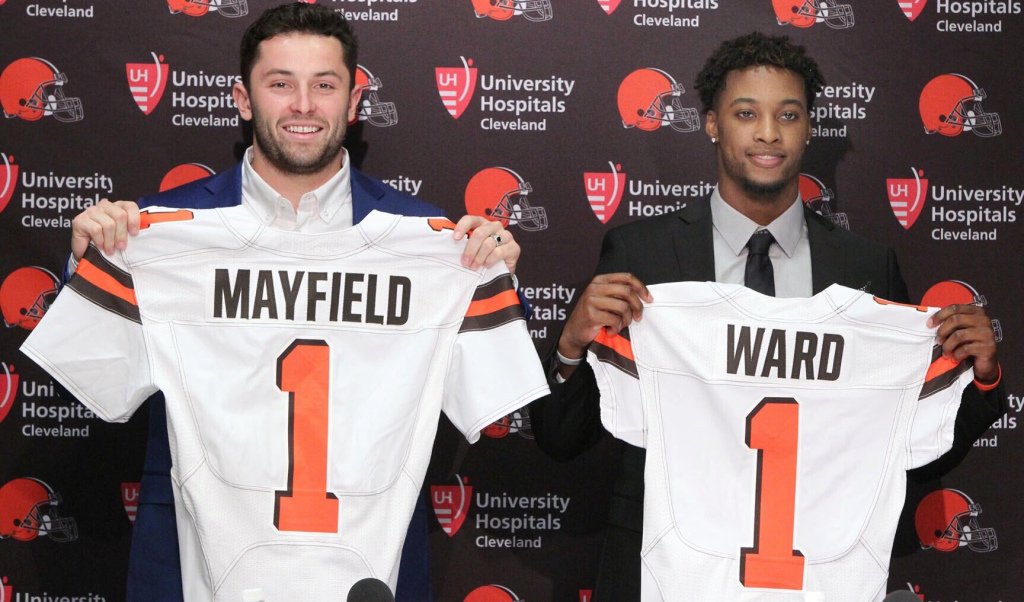 The draft grades from 'Draft Guru' Mel Kiper Jr. are out, and one team that got a very good grade is that of the Browns, who according to Kiper got an 'B-' for their collection of players over the two days.
It's all about Baker. I said it when the pick was made, and I still feel that way. Give new general manager John Dorsey credit: he stuck to his guns and took the guy he believes in. Last year he traded up for Patrick Mahomes in Kansas City — not at all a chalk pick at the time — and this year he went with Mayfield, who lacks classic "No. 1 QB prototype" traits but brings elite accuracy, significant experience, and former walk-on moxie that seems to galvanize teammates. I would have drafted Sam Darnold, and we'll all watch these careers play out side-by-side. But after passing on so many QBs, the Browns got their guy.
Denzel Ward was the top cornerback in this class and hits an obvious need. I would have picked Bradley Chubb at No. 4 — the thought of him and Myles Garrett on the same line is pretty enticing. I like Austin Corbett (pick 33) as an immediate depth option on a line where the Joe Thomas void feels significant. No. 35 pick Nick Chubb's arrival means the Browns now have one of the more interesting backfields in the NFL — he, Carlos Hyde and Duke Johnson can provide a lot of looks and production. Chad Thomas (67) provides some rotational help, and if he pans out, the absence of Chubb won't be as much of a conversation.
Antonio Callaway is that classic mixed bag. On one hand, this is a supreme talent with first-round pedigree. But the "yeah, but" is impossible to ignore. The off-field issues are significant, and there's an outside chance he doesn't stick at all. That said, him Jarvis Landry, Josh Gordon, David Njoku, and that group of running backs? That's a lot of talent. And that's just the question for Cleveland: does all that talent become something? And can Baker be the catalyst?
We'll see.
Round/Pick Name Pos College
1/1 Baker Mayfield QB OKLAHOMA
1/4 Denzel Ward CB OHIO STATE
2/33 Austin Corbett G NEVADA
2/35 Nick Chubb RB GEORGIA
3/67 Chad Thomas DE MIAMI
4/105 Antonio Callaway WR FLORIDA
5/150 Genard Avery ILB MEMPHIS
6/175 Damion Ratley WR TEXAS A&M
6/188 Simeon Thomas CB LOUISIANA