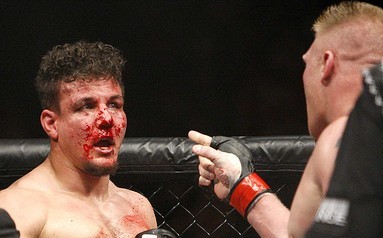 This MMA preview is brought to you by the official sponsor of all things MMA and Boxing at NEOSI, the world class Workout Factory. You can visit them in person, and get the best workout of your life. They are located at 5508 Ridge Rd, Parma, OH 44129.
Call today to schedule your first visit 440-476-6470.
You can visit them on line here – https://www.workoutfactory.com/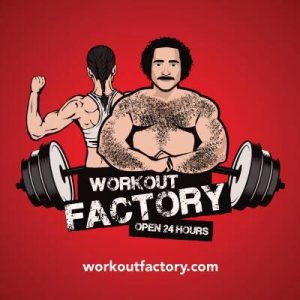 After another crushing first round loss last night to Fedor Emelianenko, one has to believe that the long-storied carrier of Frank Mir is now over. This was his third straight loss, second by KO, and 7th loss in his last nine fights. A horrible stretch for a once great warrior.
Most will agree that Mir's greatest moment was coming back from a near career ending motorcycle accident to run off a streak of victories that saw conquests over Brock Lesnar and Antonio Rodrigo Nogueira to capture his second UFC Heavyweight Championship.
Mir has always been one of the more popular heavyweights in the MMA world, but even his most loyal fans will agree that his run at the top, or even near the top is firmly over. Granted, Mir was coming off of a two year layoff last night to Fedor, most of which was spent on steroid suspension, but rust aside, he didn't look good. Losing in only 48 seconds to a man well past his own prime.
If Mir calls it quits now, no one will blame him. We mentioned the two UFC championships he held, but he also has a laundry list of accomplishments on top of that. A list that includes the quickest submission in UFC Heavyweight History (45 seconds), the most wins as a heavyweight in UFC history (16), victories over 3 UFC heavyweight Champions and most finished in UFC Heavyweight history (13).
Has the sun set on the career of Frank Mir? The answer is a resounding yes. His last win came all the way back in 2015 against a sub-par opponent, (Todd Duffee) and his win before that was against an over the hill and washed up Antonio Silva.
He may be considered for some more vintage Bellator novelty fights that continue to have fans take the promotion lightly. His dream, is a third and final fight against Brock Lesnar, but at this point, that seems a million miles away.
The Fedor vs Mir fight wasn't the only one to end quickly Saturday night in Chicago for Bellator 198. The main card saw 4 of its five fights end quickly into the first round. The other, lasting to the second. Emmanuel Sanchez, Rafael Lovato, Neiman Gracie and Dillion Danis all won by submission. Fedor had the only knockout of the main card.