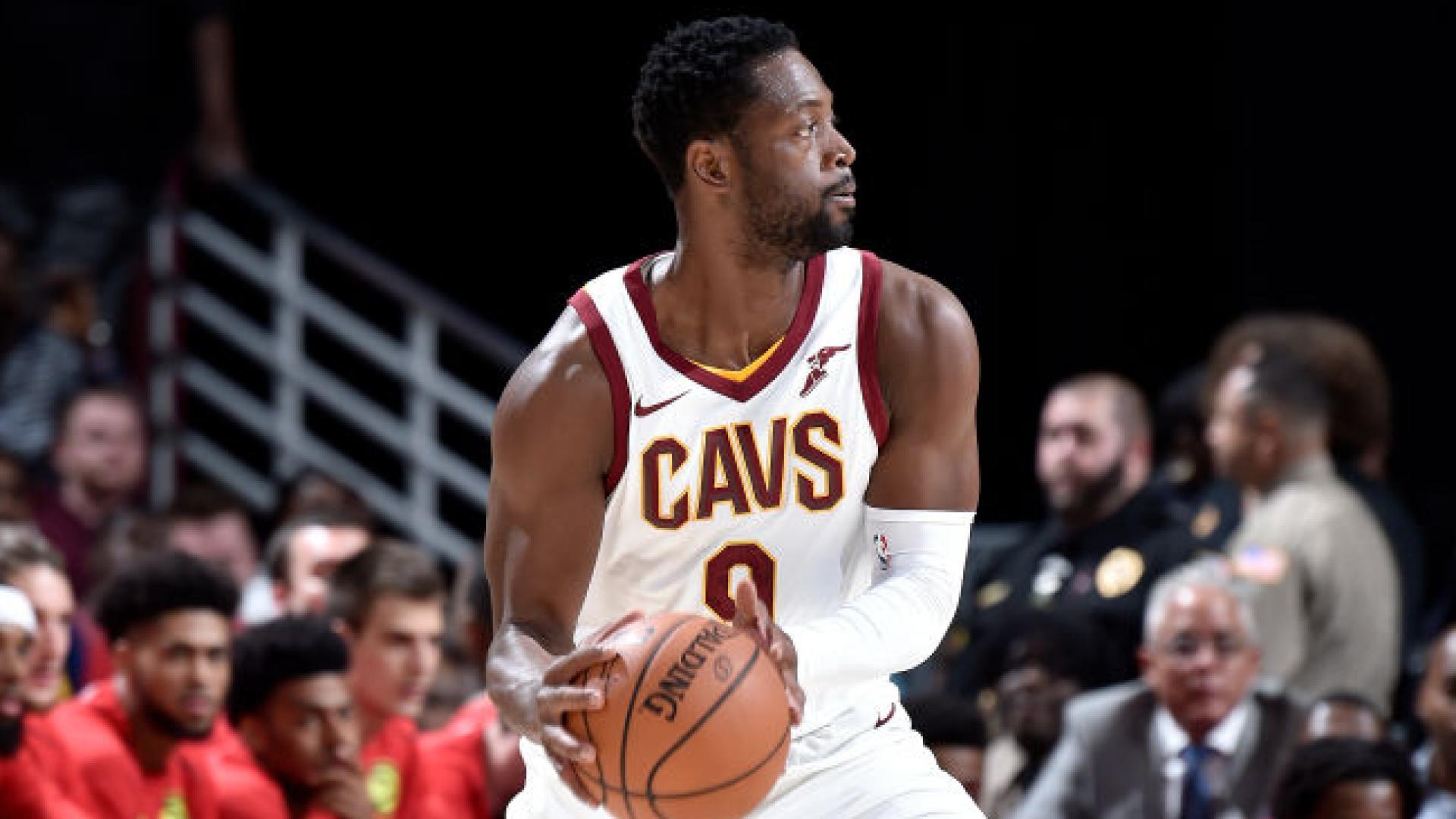 Opening night in the NBA is developing into quite the spectacle. As the Cleveland Cavaliers and Boston Celtics prepare for the season opener at The Q next Tuesday, the teams have exchanged some words regarding the two cities' lifestyles.
After the newest Celtic Kyrie Irving opened up about the liveliness of Boston, the Cavs were asked how they took the comments. The comments, in case you missed them, were as followed.
"Boston, I'm driving in and (thinking), 'I'm really playing in a real, live sports city?'"
Two of the main comments came from Cavs' Head Coach Tyronn Lue and Shooting Guard Dwyane Wade.
Lue told ESPN's Dave McMenamin he believed that Irving's comments were without a doubt about Cleveland.
"He can do what he wants to do. But we know in Cleveland, we have a great sports town in Cleveland. A great city, fans behind the teams 100 percent, so I'm happy to be here."
Those were really some of the first comments that Lue has made since Irving had been shipped to Boston.
The other Cavs member that talked about Irving's statement was the newly-acquired Dwyane Wade. Wade told McMenamin how he depicted Irving's words below.
"My thing has always been — even in Miami — first of all, you never know where you're going to be, what's going to happen, where you're going to end up, who you're going to be teammates with," Wade said. "You just never know those things, so I never want to leave a place and talk s— about a place. Because when you were there, it was great, and then you leave, it's terrible? It's just like players. Fans celebrate players when they're there, and then they leave, and it's the worst thing. That's not me. That's not how I do things. I'm appreciative of what people have done for me, what organizations have done for me, and I hope they're appreciative of whatever I can bring or whatever I've done — on and off the court. So, it doesn't always go that way, but that's the way I try to make it when I can control it."
Wade is now with his third team after being drafted in 2003 by the Miami Heat. Wade played for the Chicago Bulls last year before coming to Cleveland and mentions that you really don't want to burn bridges with controversial statements because of the chance of playing with new teammates or another team.
It isn't a good look for Irving right now to be apparently downing the team that gave him his start. As nice as things are for him in Boston right now, things could change in a heartbeat.

NEO Sports Insiders Newsletter
Sign up to receive our NEOSI newsletter, and keep up to date with all the latest Cleveland sports news.