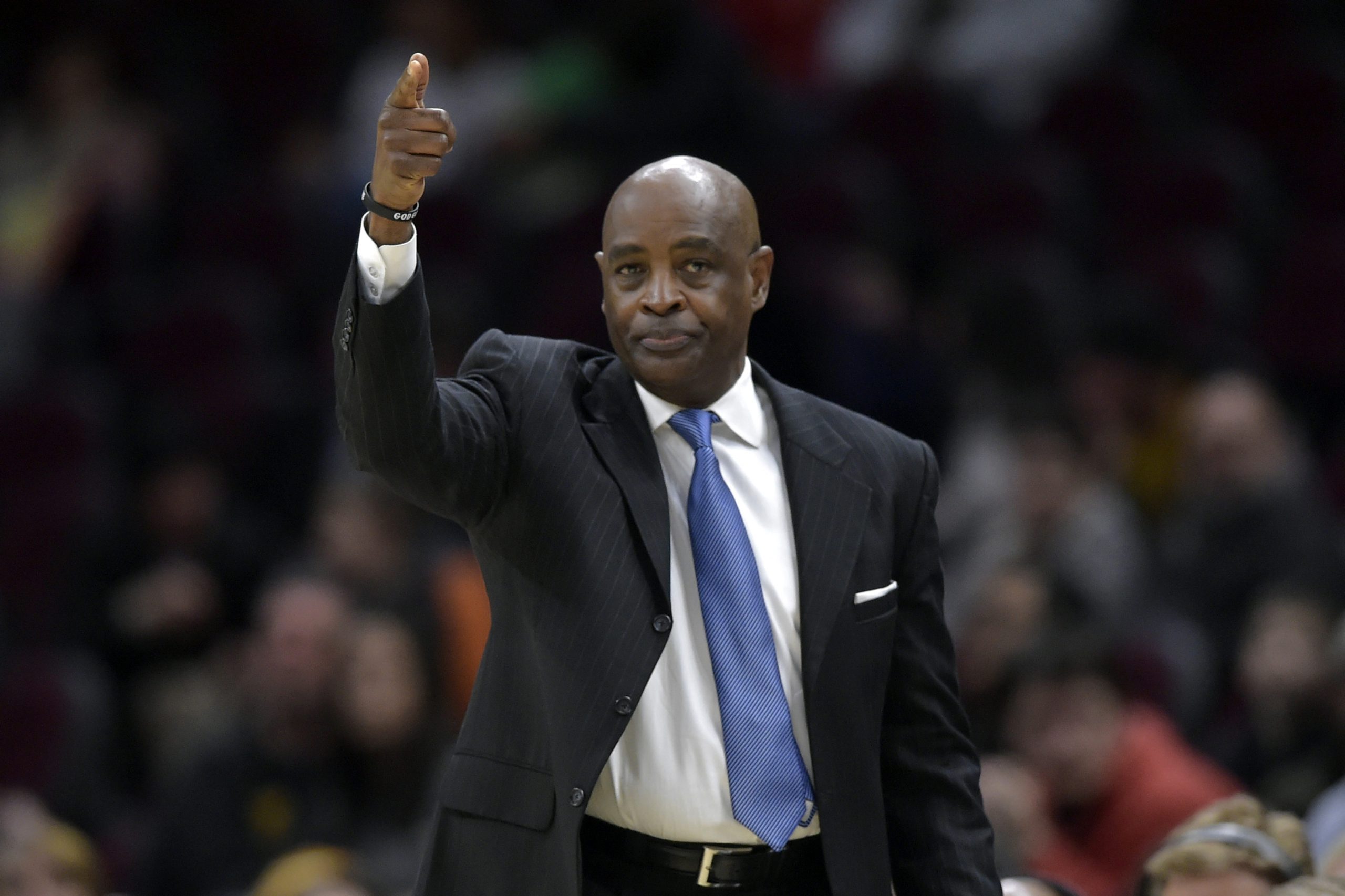 The Cleveland Cavaliers are 9-39, the worst record in the NBA.
Most of the reason for why that is comes down to the roster construction, with the team lacking enough top-end talent to keep them afloat while half their rotation is in and out of the lineup with injuries. Another major factor is that the team has a lot of bad habits and young, inexperienced players who simply don't play with enough synchronization, deliberation or awareness to win on a consistent basis.
Lastly, the bad habits that the Cavs have built up over the past three seasons under former head coach Tyronn Lue — poor transition defense and rotations in their halfcourt, stagnant bodies and ball-movement on the offensive end, inconsistent energy — would also lend themselves to the team's struggles.
However, while Cleveland definitely needs an upgrade to their roster personnel, do the Cavs need to upgrade their head coach position too?
Cavs head coach Larry Drew is a great coach and emphasizes the right mindset with Cleveland, whether it be in regards to their energy, their attitude or their shot-selection. But there are two issues with Drew:
Firstly, though a 12-game losing streak and having the worst record in the NBA is nothing to be ecstatic about, Drew's demeanor after losses (and there have obviously been a lot of them) too often seems as if he's been defeated and beat down by the team's season. Though team personnel, whether they be a player, coach or executive, are human, as the team's general, Drew's attitude is supposed to be — if not upbeat — one of quiet confidence. Of course, Cleveland is overwhelmed by their opponents talent in the majority of their games and Drew is a self-described realist, so he likely doesn't see them winning too many games.
Honestly, Cleveland seems to play exactly how their coach thinks of them. As if they probably don't have a chance.
No matter who is injured, no team should think they're destined for defeat from tip-off.
Secondly, though the process of how they get points on offense (and their awareness on the defensive end) has improved in general from the start of the season, there doesn't seem to be enough set plays being called when they're in their halfcourt offense, relying mostly on drives (and kicks) to generate points.
"Horns" sets that can create easy shots for big men are seen and "Split Cuts" that can open up three-point shots are seen too rarely, if at all. "Elbow" sets that were once a staple of the offense have been minimized. There's limited backdoor cutting in an offense that was supposed to heavily utilize cuts this season.
A lot of this has to do with the absence of a strong post passer (aside from Nance Jr.) but it's intriguing nonetheless.
The best coaches seem to draw out a level of production from players that those players didn't even know that they had in themselves through their coaching philosophies, motivational tactics and play-calling.
It's very possible that Drew is the Mark Jackson to Cleveland's eventual Steve Kerr, in that he's a great teacher and emphasizes the fundamentals of the game but not he's the coach that will elevate the Cavs' offense or defensive scheme exponentially.
Coaches like that are could be available in the offseason, though.
Assistant coaches like Ettore Messina (San Antonio Spurs) or Stephen Silas (Dallas Mavericks) are considered some of the best head coaching candidates in the entire league; Messina won for EuroLeague titles as a head coach before learning from a Hall of Fame bound coach in Gregg Popovich while both LeBron James and Stephen Curry credit Silas — who was in a two-way race with Mike D'Antoni for Houston's gig — for their development as players. Those are just two names that could draw interest, with guys like the defensive-minded Jerry Stackhouse having shown himself to be one of the top coaching candidates as well.
It's true that they might not be more successful than Drew immediately but — in part because they'll be first-time head coaches — they won't sound defeated throughout the season. That matters. Especially when trying to motivate a team.
Drew was happy to remain on as an assistant head coach so it doesn't seem as if he was pining to be a head coach, for any team, before Lue's dismissal. With Drew, a former point guard, aiding in rookie point guard Collin Sexton's development and the positive effects of continuity, him remaining on the roster as an assistant head coach is ideal.
The 2019 offseason will be another summer full of change for Cleveland but, while most of that change is expected to be within the 15 players signed to contracts with the Cavs, a head coaching change may be needed too.

NEO Sports Insiders Newsletter
Sign up to receive our NEOSI newsletter, and keep up to date with all the latest Cleveland sports news.