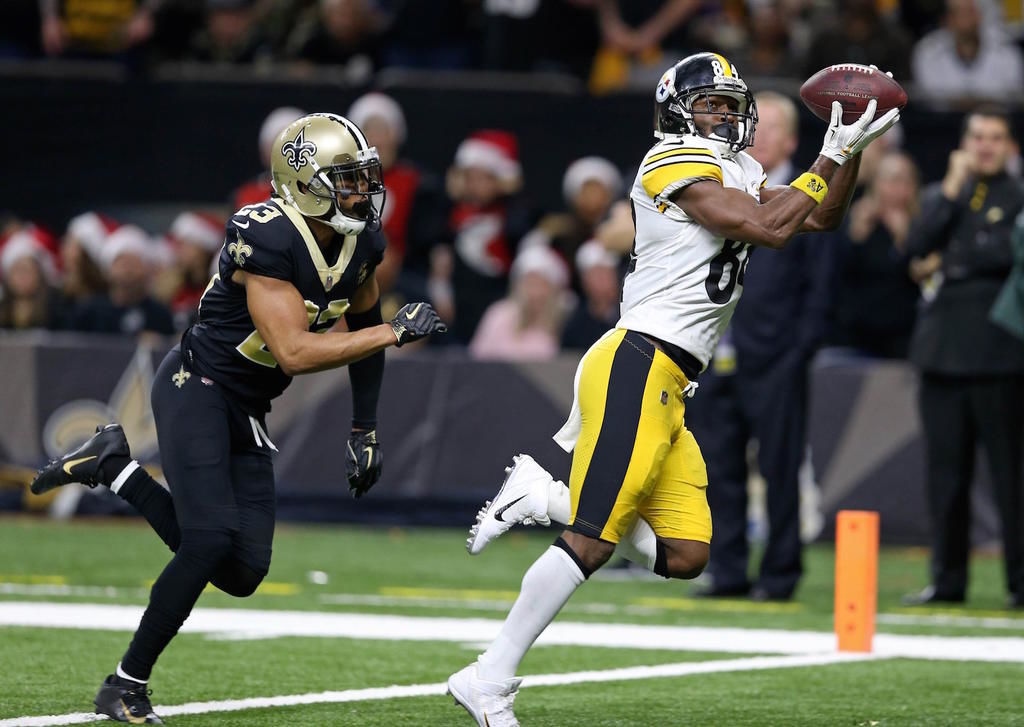 It goes without saying that any and every team in the NFL should have interest in unhappy Steelers wide out Antonio Brown, a player with a diva complex but a game-changer who can make any franchise better.
Brown and the Steelers have agreed it's time to part ways, but a divorce isn't always easy, and the team has admitted that they are not going to deal Brown unless they have a big offer on the table for his services.
At the NFL combine in Indy, there's been plenty of chatter already about Brown, and Wednesday Steelers GM Kevin Colbert didn't close the door on dealing him to just about any team that comes up shooting with an offer that will make them happy.
"Ideally, you want to trade him to somebody you'll never play which you can't do that because if you're good enough to get to a Super Bowl, you'll have to play him anyway," Colbert said. "The less you would play him, the better, but if a team comes through with the best compensation, we have to balance that out.
"OK, we're going to play him twice a year, but we're going to get the best compensation, so it's our job to do the better job with the compensation. And you have to weigh that all into the discussion, so we haven't eliminated anybody."
So where do the Browns actually fall in all this? They could use another stud wide out to go along with the likes of Jarvis Landry and Antonio Callaway, but if they could add Brown – it's safe to say that would make any Browns fans giddy.
Today, Browns GM John Dorsey was asked about wide outs that could come to the team in a trade, and of course Brown is at the forefront of those discussions, and the GM was all about having a chat with Colbert.
Dorsey on receivers possibly available via trade: "I'm not going to talk about other teams' players, but (Steelers GM) Kevin (Colbert), here's my phone" (as he raises his phone)

— Nick Shook (@TheNickShook) February 28, 2019
Of course the Steelers by no means want to make the Browns any more dangerous than they already will be in 2019, but Colbert himself has said he's willing to listen – it will be interesting if the Browns and Dorsey pickup the phone.

NEO Sports Insiders Newsletter
Sign up to receive our NEOSI newsletter, and keep up to date with all the latest Cleveland sports news.