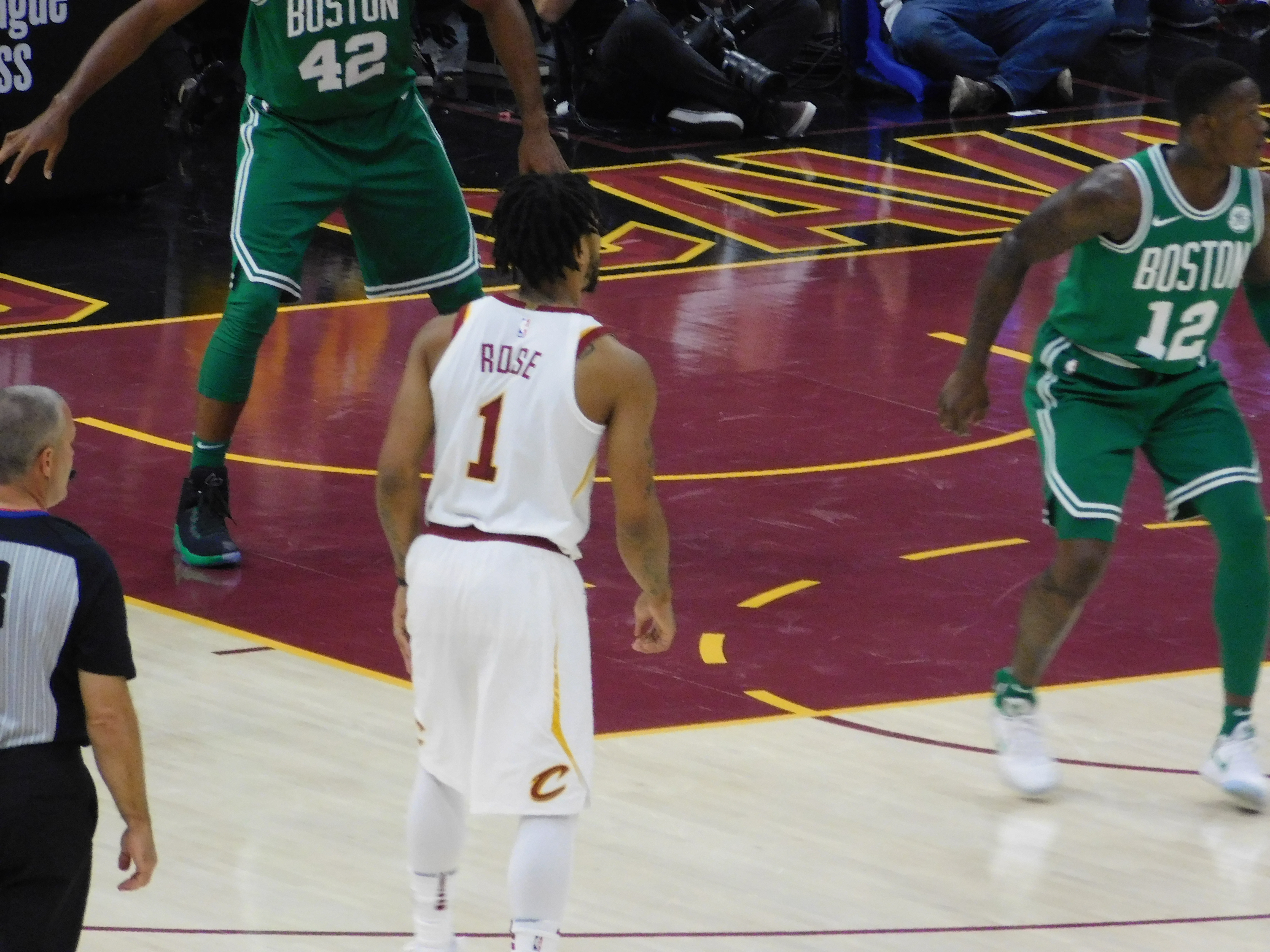 INDIANAPOLIS– Derrick Rose broke his media silence on Friday and said he has a bone spur in his left ankle that may require surgery.
"It's all about first getting the area to calm down and then strengthening your leg back up again," Rose said Friday after Cavaliers' shootaround. "So, afterwards, we may have to have a procedure but who knows."
Rose has played in just seven games this season after spraining his ankle during the second game of the year on Oct. 20 against the Milwaukee Bucks.
Mentally, this latest injury began to take a toll on Rose, who has had three knee surgeries in the past. The day before Thanksgiving, Rose left the team. He rejoined the organization on Monday. Despite his return to rehab, there is no timetable for his return to the court. Rose also would not specify where he went during his time away.
"I was just figuring things out," Rose said. "Thinking about this and that. But I'm here for my team. I'm here to win. And that's one of the reasons why I came back."
But when Rose returns, especially if Isaiah Thomas is integrated into the lineup before him, it's unclear what his role on the team will be. Things get even more complicated when you consider the success that Dwyane Wade has had in running the second unit.
In seven games this season, Rose is averaging 14.3 points per game and 1.7 assists. Rose said he was not going to stress about his role now, and confirmed he did not ask for a trade.
"No, no, no, no, no, no. Trade? No. Come on, man," Rose said. "I'm on one of the best teams in the league, why would I ask to get traded? They gave me every opportunity and still are going to give me every opportunity that I would want from any other team too, and that's just to hoop. I just want to hoop."
Rose also said his deal with Adidas, which would not be guaranteed if he retired and is reportedly worth $80 million, did not play a role in his decision.
"Not to be rude, I don't care about no f—ing money," Rose said. "It's not about that. I've saved up enough money, it's not about that. If I wanted to leave, I would have left. Like I said, coming back here, starting with rehab that's my first step. Keeping it simple and just giving my team support, and then we'll see what I see off the court."
As stated by head coach Tyronn Lue on Wednesday, Rose also confirmed that he addressed the team to apologize "for my actions," and also thanked his coaches, teammates and the organization for their empathy during his time away.
"He understood," Rose said of general manager Koby Altman. "It's hard, especially in my career, it was just hard getting guys to understand me, especially in a front office position. He just understood me, listened to me and was just trying to figure things out."
In the meantime, the Cavs continue on their historic 13-game win streak tonight in Indiana against the Pacers. If they pick up win No. 14 tonight, it will be a franchise record.
But even in his absence, Rose said the win streak was one of the things that kept him focused.
"That was the only thing that was keeping my mind clear. That we were winning, playing good basketball, and we got back on track."

NEO Sports Insiders Newsletter
Sign up to receive our NEOSI newsletter, and keep up to date with all the latest Cleveland sports news.