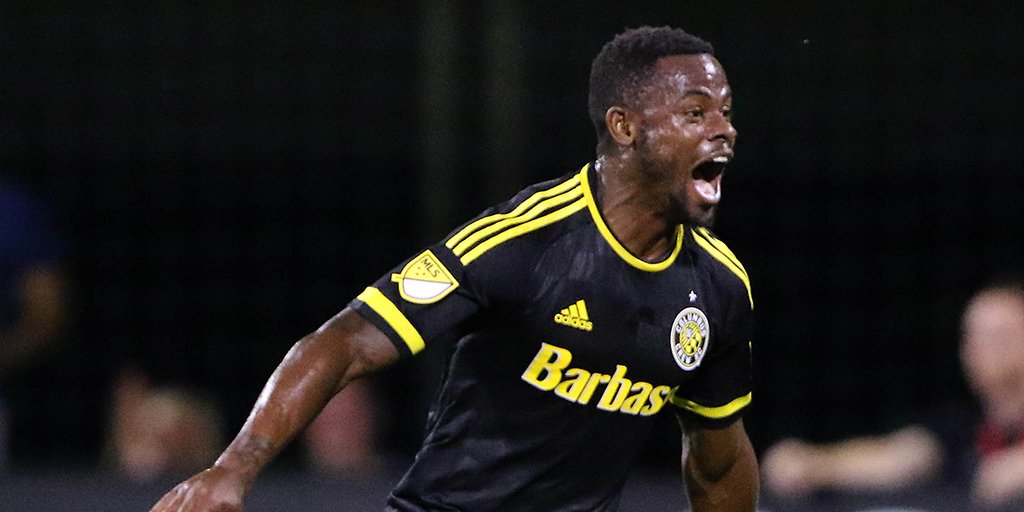 In a rematch of last year's Eastern Conference finals, Columbus Crew SC was able to thwart a victory for the Red Bulls by scoring a goal during stoppage time to take a 1-1 draw at MAPFRE Stadium on Saturday evening.
A stoppage time goal by @OlaKamara in a full @MAPFREStadium. #CrewSC#CLBvNY Highlights: https://t.co/rtEkQpVXg4 pic.twitter.com/FKhnXXm18V

— Columbus Crew SC (@ColumbusCrewSC) June 26, 2016
The Crew SC now has an overall record of 3 wins, 5 losses, and 7 draws and still remain in 9th place of the Eastern Conference standings with 16 points and are 4 points and 3 spots outside the playoff circle. The Red Bulls remain in 3rd place of the Eastern Conference with 23 points.
The Red Bulls had won four of their last five matches. New York took the lead in the 53rd minute on a diving header from Bradley Wright-Phillips, which was his ninth of the year.
This year, Columbus has collapsed compared to last year. And thanks to a sluggish offense that struggled yet again to create chances in front of goal, the horizon isn't looking any closer and the chemistry of the team is in developmental stages thanks to the mixture of youth and veteran leadership.
If the Crew do not walk away from the match with a victory, you can truly throw in the towel on the season if you haven't already. Yes there are 20 games left in the season, but the schedule isn't getting easier and Crew SC is showing very few signs of improvement that is significant enough to make a huge run here to make the playoffs.
The best thing to do now is to ride this out and hope that ownership doesn't want to see drastic changes done during the offseason so that this team can become more familiar with each other. And Ola Kamara has a bright future ahead of him along with Ethan Findlay, and Will Trapp…so do not sleep on the team for some years to come…this year however has been a down one.
Next up for Columbus is a matchin Chicago at Toyota Park against the Fire, this Tuesday, June 28th, at 8:30 ET. This should be a win for Crew SC seeing as Chicago is ranked 10th in the Eastern Conference just below Columbus.