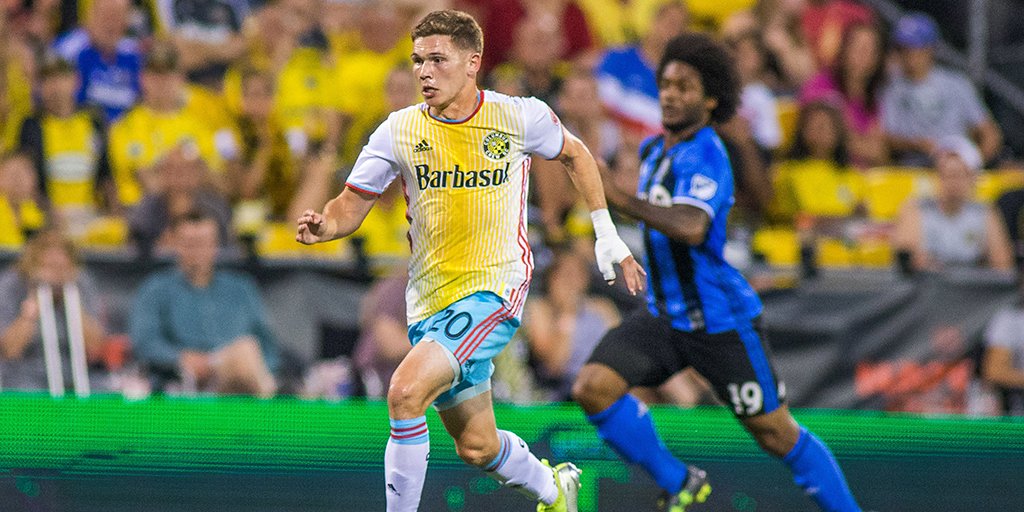 For Starters: Columbus Crew SC took on the North American Soccer League (NASL) Tampa Bay Rowdies in the fourth round of the Lamar Hunt U.S. Open Cup on Wednesday June 15th. The game would be played at Jesse Owens Memorial Stadium, home of the Ohio State Buckeyes men's and women's lacrosse, soccer, and track and field teams. The Crew SC would win the match 4-0 with goals from Ethan Finlay, Justin Meram, Marshall Hollingsworth, and Crisitian Martinez. Columbus has played an NASL team eight times in Open Cup history, producing a 6-1-1 record against the Tier II teams.
However, today was the first official MLS game since coming back from the Copa America break, and the last match against the Impact was May 7th when the match ended in a disappointing 4-4 draw after Columbus gave up 3 consecutive goals in the 2nd half after leading 4-1.
Today was quite different. With Ola Kamara was on a minutes restriction so Ethan Finlay was playing the forward position, the Crew were without a true striking forward for a majority of the game. And they were without veteran midfield guru Federico Higuian who will be out after undergoing sports hernia surgery; so the lack of offense was understandable. But that doesn't mean they didn't have plenty of chances to score; the Crew SC out shot the Impact 12 – 8, 4 of those shots came from Justin Meram, and 3 coming from Tony Tchani.
The Impact was assessed 16 fouls and Crew SC was assessed 13 fouls…bit of a physical game. After tonight's draw, the Crew SC receive one point and now has a record of 3 wins, 5 losses, and 6 ties and sit in 9th place of the Eastern Conference with 15 points.
If Columbus wants to have a chance of making the playoffs, they need to start winning more game sand not leaving points out on the field when they are only 3 spots outside of the playoffs. And they need to start winning especially at home where they the support of the great fans that come to MAPFRE Stadium game in and game out. The combination of youth and veterans on this team has not blown up in head coach Berhalter's face, so he will more than likely continue the path that he is on. He also has to do that seeing as how there are plenty of injuries and missing players, due to international play, still associated with the roster.
Next up for Crew SC is a Saturday match on June 25 at MAPFRE Stadium against The New York Red Bulls. The Red Bulls currently sit in 4th place of the Eastern Conference with 19 points. Go Crew!