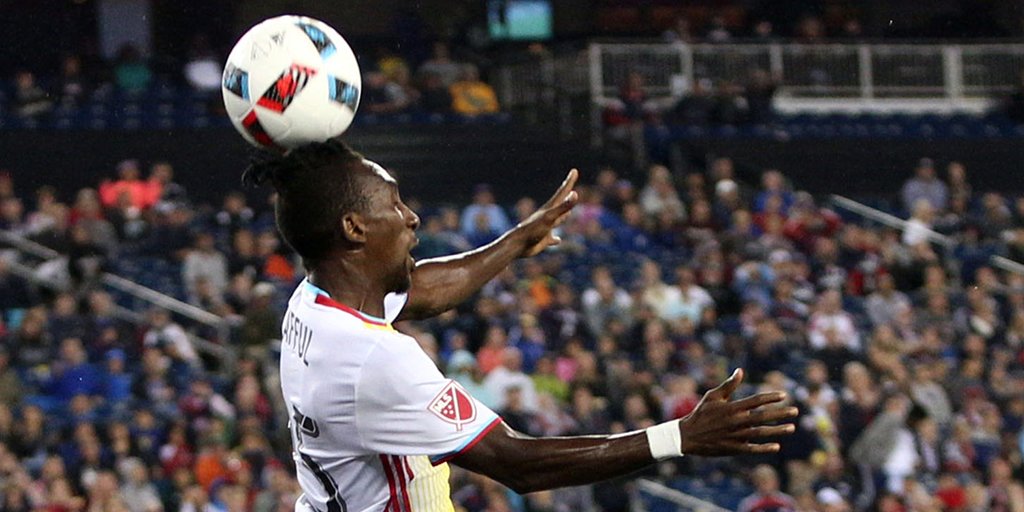 The Revolution struck first with a goal from Lee Nguyen in the 3'. All I can say for a goal that early against the Crew SC is call it a lack of focus, and perhaps an early goal will serve more as a wake up call. Then in the 34', former Crew member Kei Kamara would send a short range cross toward the front of the goal for Will Trapp to slide and stick into his own goal to put the Revolution up 2-0.
Columbbus would then answer back in the 42' with Ola Kamara scoring his 8th goal of the season with the help of Tony Tchani to cut the deficit to one. The score at half would be 2-1 New England.
Unfortunately, Kei Kamara would get his goial and score in the 71' for the Revolution to take a two point lead again. The final score would be 3-1 New England. These two teams will meet two more times before the season is over, hopefully Columbus can muster up some courage beofr they face their olf friend again.
The Crew SC were unable to once again taken out of the game mentally before the final whistle. We saw another scoreless second half, more goals for the opponent in the second half, and another loss. Columbus now has a record of 3 wins, 7 losses, and 7 draws, and remains in second-to-last place in the Eastern Conference. I guess we will just wait for some sort of light to come on when it is too late to make any sort of run in the near future. The Star Power with Ola Kamara and I will even throw Ethan Findlay in there is something to build on and be hopeful for, but the growing pains are taking place right before our eyes. This lack of functionality in the final, scoring third has a lot to do with the missing presence of Federico Higuain.
Next up for the Crew SC is a home match against Toronto FC on Wednesday, July 13th at 7 PM. Toronto FC is desperately looking to make the playoffs, and they are right on the cusp of making it being only one point behind D.C. United and Orlando City SC who hold the last two playoff spots in the Eastern Conference.

NEO Sports Insiders Newsletter
Sign up to receive our NEOSI newsletter, and keep up to date with all the latest Cleveland sports news.