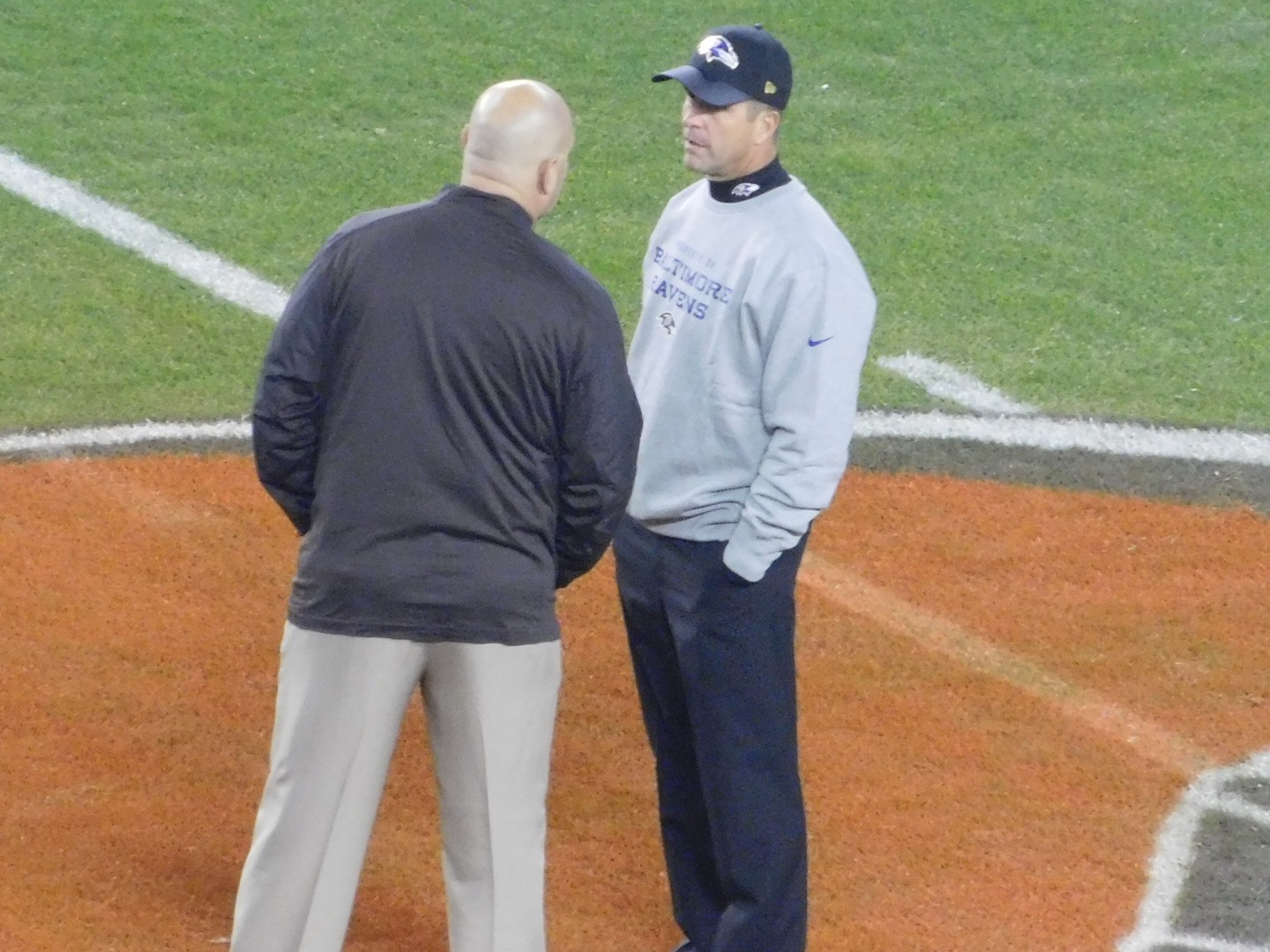 The Cleveland Browns will be in search of a new head coach after this season and according to Jason La Canfora of cbssports.com, John Harbaugh would be a "natural" fit. Harbaugh has been the head coach of the Baltimore Ravens since 2008 but sources have told La Canfora that the Ravens and Harbaugh are looking to mutually part ways after the season.
The long time Ravens head coach has a 98-71 overall record but apparently the Ravens are looking to move on from Harbaugh. Since winning the Super Bowl over brother Jim and the San Francisco 49ers in 2012, he has a 44-45 record. Here's a quick passage from La Canfora's article.
"Harbaugh would be a natural fit in Cleveland, the only team currently committed to a 2019 coaching search, as an Ohio native who grew up a Browns fan and played at Miami of Ohio (it's worth noting when Reid left the Eagles he hired John Dorsey, current Browns GM, as his GM in Kansas City). In recent years several NFL owners and college athletic directors have done their due diligence on Harbaugh, with the perception that his time in Baltimore might be waning. He will be in high demand whenever that comes to pass."
For those that don't know, Harbaugh coached defensive backs with the Eagles while Andy Reid was the head coach. If the Browns did decide to hire Harbaugh it would be ironic and fitting for a Ravens coach to come to Cleveland and lead the Browns back to prosperity.