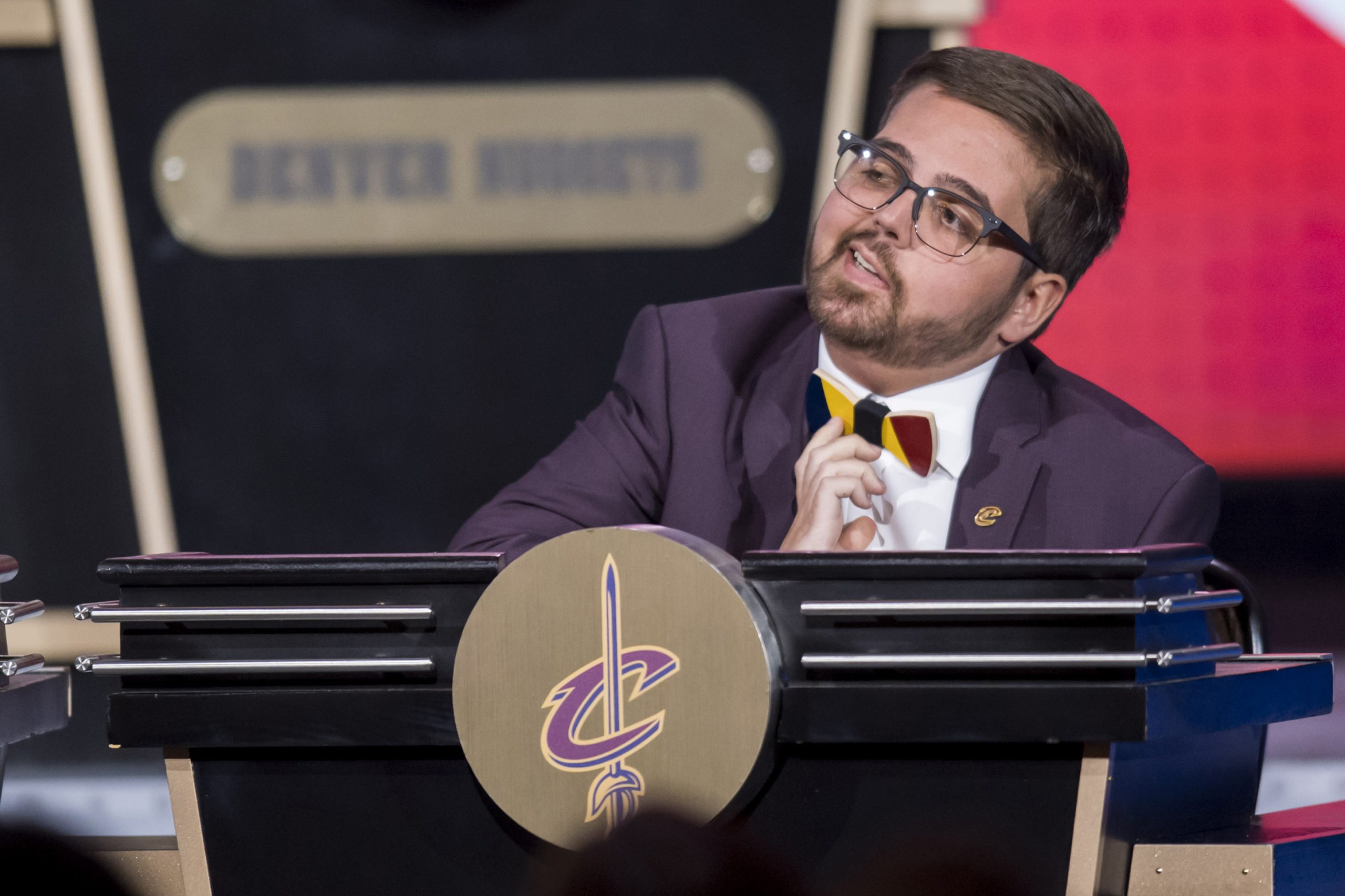 The Cleveland Cavaliers currently have the worst record in the NBA at 8-32 and, along with the Phoenix Suns and Chicago Bulls, have a 14.0 percent chance of acquiring the first overall pick in the 2019 NBA Draft (per Tankathon) so long as they retain one of the league's three worst records. Unlike any other team, with the worst record in the NBA, the Cavs have no chance to land a pick that's outside of the top-five.
However, what if — rather than selecting a player like Duke University's Zion Williamson or R.J. Barrett — Cleveland uses their draft pick to make a blockbuster trade? A trade that nets them a player like Washington Wizards All-Star shooting guard Bradley Beal, Portland Trail Blazers shooting guard (and Cleveland-native) C.J. McCollum or even New Orleans Pelicans superstar center Anthony Davis.
Beal is a player who seems ready to move on from the Wizards, which have become one of the most dysfunctional franchises in the league yet again. The Blazers and McCollum have shown no desire to separate from one another but the Blazers are a team that seems to have reached it's ceiling, like Washington, and only a blockbuster trade will truly move the needle for the team.
Whether the Cavs replace starting shooting guard Rodney Hood with Beal or McCollum, Cleveland will have a two-guard with an aggressive scoring mentality that Hood doesn't possess.
Davis is a player who seems willing to move on from the Pelicans, who have re-branded but are still a team with a history of inconsistent regular season success.
Though Tristan Thompson has had his best season of his career and been a reliable option in the low-post and Larry Nance Jr. is a versatile big man who can make his mark on the game in a variety of ways, both are undersized big men with limited offensive skills. That's not the case for The Brow.
Tryin' for Zion?
While watching the Cavs struggle through the 2018-19 has been anything but fun the fact that Cleveland is expected to acquire a potential star, or even superstar, at the top of the 2019 NBA Draft.
Nonetheless, the draft is only one route to acquiring that type of talent and while Zion is likely going to be the most riveting player in his class for next decade, the fact remains that he's a player without a true position because of his physical profile and skillset. It's harder to project how he'll look at the next level because he's an undersized but hefty and explosive power forward.
Furthermore, it's unclear whether he has the footwork, ball-handling or jumper (he's shooting 19.0 percent from three-point range) to play small forward full-time though he's as skilled and intelligent as a player as there will be in the draft.
For Cleveland, who projected second-year forward Cedi Osman to be their starting small forward for the foreseeable future and have said they have no plans to trade power forward Kevin Love (a five-time All-Star), there's an obvious question of fit.
Sure, they could demote Osman to the second unit given his inexperience lends itself to sporadic play and questionable decision-making but Osman has the tools to be one of the most versatile forwards in the NBA. In addition, trading Love — who has a lengthy injury history and is on an expensive contract at 30-years-old — will be easier said than done if the Cavs want to receive fair value in return.
So where does Zion fit?
If Zion isn't the choice, it's likely R.J. that would be Cleveland's alternate choice but with the swingman shooting 31.1 percent from the three-point range and 66.2 percent from the free-throw line there are relevant questions about his outside shot and his shot-selection. Ultimately, the fact of the matter is that the Cavs could likely get a talent just as good as Duke's two highly-touted draft prospects by trading their draft pick.
The biggest difference is that they would be trading away a player they could have for 10 years for a player that they could have for five. Then again, for a team hoping to reach the playoffs again and soon, having a player with a proven track record and experience on what will be a young team could be more appealing.
More than likely, nothing has been set in stone for the Cleveland Cavaliers just yet. Even if they're inclined to keep their draft pick, the decision of whether to keep it or trade away likely hasn't been decided yet because of the relatively unpredictable nature of the NBA.
But don't be surprised if the Cavs move the pick for a superstar player this summer. If they can find a way to acquire Beal, or McCollum or Davis, they could be just excited about the prospects of adding them as adding any of the 2019 NBA Draft's top prospects.
*All stats gathered from Basketball Reference

NEO Sports Insiders Newsletter
Sign up to receive our NEOSI newsletter, and keep up to date with all the latest Cleveland sports news.