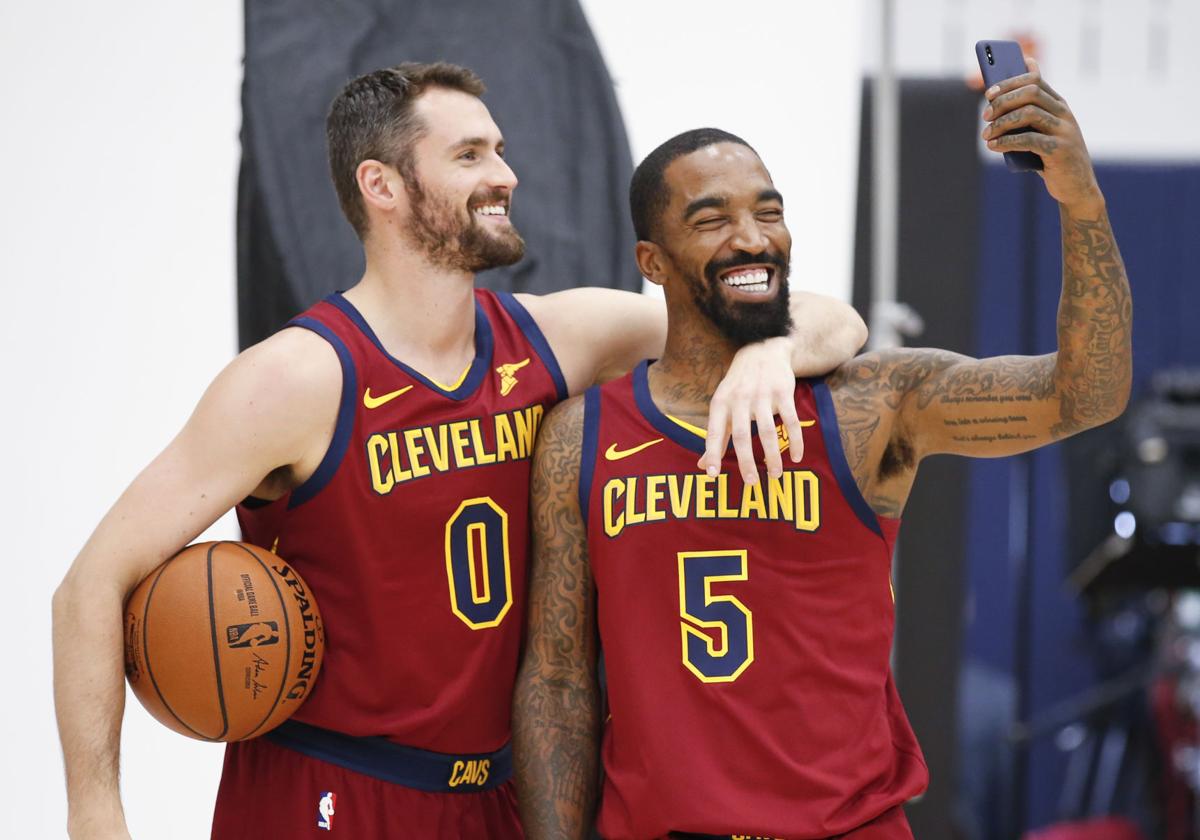 By Nick Broulis
The Cavaliers are a mess and many are saying more moves need to be made. In this edition of the Broulis Beat Report, I'll tell you why I agree, but also, when Cavs fans can start to expect the turn around.
The Cavs season has gone as expected, at least for me. Cleveland is 8-32 and look over matched most nights. This team does have some talent, but nothing close to what's needed to compete in the NBA.
Cleveland is clearly in selling mode, as they should be. It'll be at least another three years before Cleveland can think about being serious about a playoff run.
I wrote an article a few months ago about players that the Cavs need to rid themselves of, mainly for cap-space purposes.
Kyle Korver and George Hill have since been traded and more moves need to be made.

Tristan Thompson and Kevin Love are both pieces that could bring Cleveland back something of good or great value in return. Especially Love.
Cedi Osman is a player that needs to be kept around to see if he is part of the core for the future.
Collin Sexton has had some very good nights and some not so good nights, but that's to be expected. I think the more Sexton plays, the better he'll get and I wonder how much better he can be when he is surrounded with other talented players.

Larry Nance Jr. is a good, young, solid and athletic big man. Once Nance Jr and Sexton can get on the same page, I would love to see them run a bunch of pick and rolls that lead to dunks. That could become special.
Every single other player is tradeable. However, I will say that I'd like to see Cleveland keep point guard Matthew Dellavedova around for a few years. I think "Delly" is a great overall teammate for Sexton and could help Collin out in many ways, both on and off the court.
Cleveland needs to draft as high in the next few drafts as possible. The next two years will all be about developing players, freeing up cap-space and figuring out who the key players are.
I know I should've mentioned J.R. Smith earlier. I think the Cavs, at this point, would be willing to take whatever they can get for him, even a bad expiring contract.
I know Cavs fans don't want to hear this, but losing is what Cleveland has to do right now.
In the NBA, it's not a situation of get in the playoffs and you have a chance to win the championship. In the NBA, you're either a contender or a schedule filler.
Unfortunately, there are about 22 teams, maybe more, who are schedule fillers. Cleveland doesn't want to end up as a team that gets in the playoffs but can never get out of the second round.
While getting into the playoffs is good just for an experience standpoint, after that, the Cavs would need to shoot to become a one or three seed preferably.
By March, I hope that Love, J.R. Smith and Thompson are both gone and Cleveland has one of, if not the youngest team in the NBA.