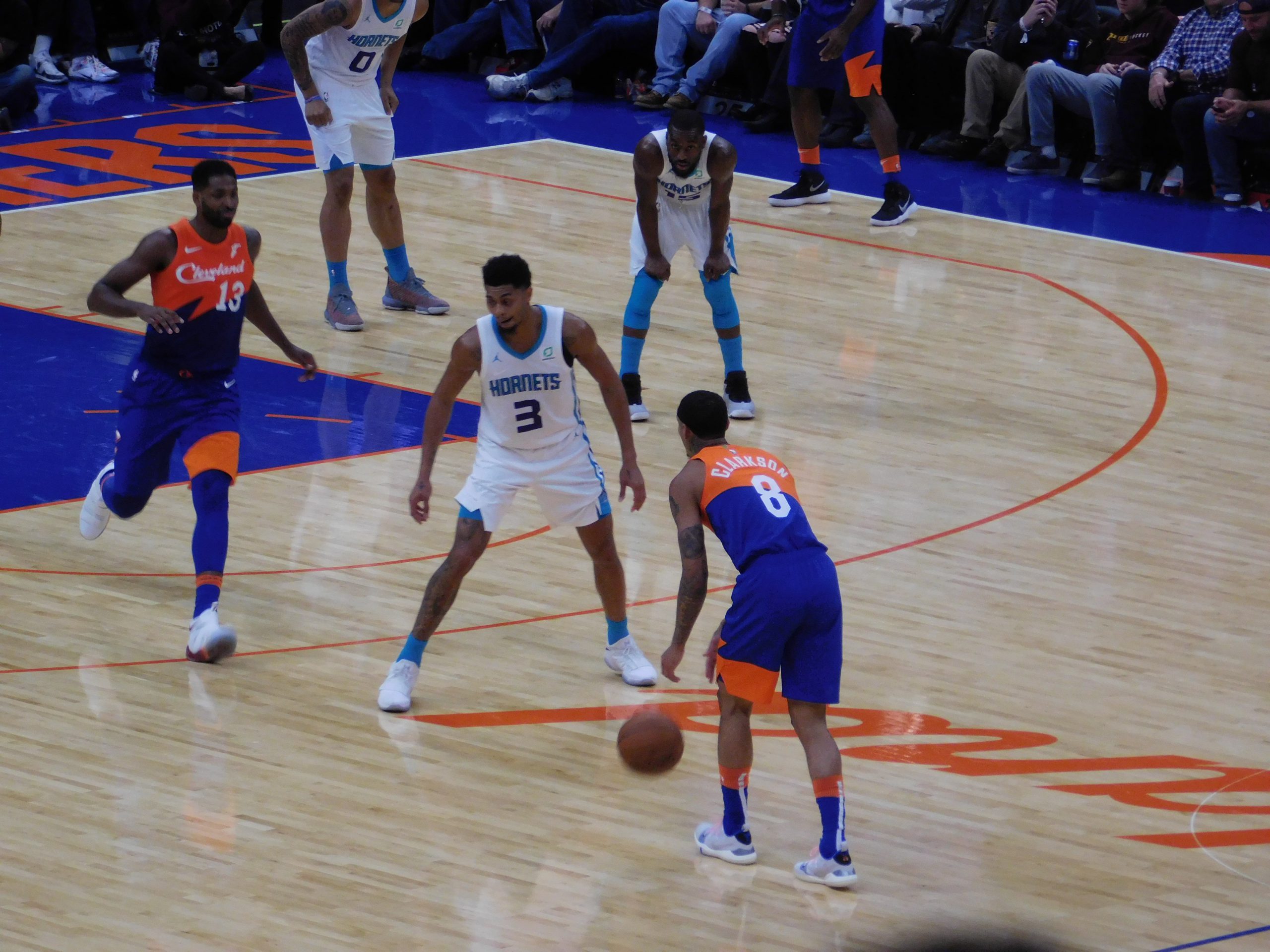 Cleveland- After Friday night's loss everyone was curious to see how the Cleveland Cavaliers would respond. Friday night Cleveland watched a halftime lead disappear before their eyes en route to a 26 point loss. The loss was so troubling that coach Larry Drew held a team meeting after the game, as he searched for answers. Once again his Cavaliers played a competitive half of basketball, only to fall apart in the second half.
Fast forward to Saturday night, the Cavs trailed the New Orleans Pelicans 61-52 heading into the break. Surely the Cavaliers would come out of the locker room with a sour taste in their mouth after last night, right?
Unfortunately that wasn't the case. What was a nine point lead for the Pelicans, quickly blossomed to 20- plus as the Cavaliers failed to score for the first four minutes of the second half. The Pelicans defeated the Cavaliers 133-98, which was the Cavs largest loss since January 16, 2017 when they lost by 35 to the Golden State Warriors. That team of course went on to make the NBA Finals, this team is still looking to reach double-digit wins.
New Orleans opened the second half on a 15-0 run, before Larry Drew yanked four of his starters.  At the 8:18 mark of the third quarter, Drew pulled everyone off the floor that he could. " I was a just a little upset that I couldn't take all five out. Put five more guys in there, but I only had four guys on the bench."
Once again Cleveland started the second half extremely flat. Larry Drew again was searching for answers following the game. " I didn't give a long message at halftime about the start of the 3rd quarter, but once again I thought the start of the 3rd quarter we were just flat. No energy, we looked slow, we just didn't come out with a sense of urgency. We missed some shots early, but our movement was not very good. Why that is I don't know, after we have talked about it."
Jordan Clarkson has been one of the few bright spots for the Cavaliers this season and that trend continued Saturday night. Clarkson scored a game high 23 points on (8/17) shooting, four rebounds and three assists. This season Clarkson is averaging a career high 16.9 points per game, and has reached double-figures in 35-of- 39 appearances this season.
At this point the problems with the Cavaliers can be simplified down to one word, effort.
Where do they go from here?
Playing with nine guys is never easy, but the Cavaliers have refused to use that as an excuse. As Tristan Thompson put it following the game Saturday, " you have to be a pro and when your number is called, you have to be ready to play." As the injuries continue to pile up for Cleveland, it is getting increasingly more difficult to right the ship for coach Drew, which is why more changes may be coming.
"I just think moving forward I'm going to probably have to do something different with my line-up. That line-up is not a very energized line-up right now. They show flashes of it but they can't sustain it, so I may have to make some adjustments."
The group Drew is referring to is, Collin Sexton, Cedi Osman, Alec Burks, Larry Nance Jr, and Tristan Thompson. Obviously with only nine healthy guys, their aren't exactly a lot of changes Drew can make. Cleveland started their 17th different starting lineup on Friday night against Utah, so expect the Cavs 18th different lineup to be used Tuesday night against Indiana. One possible change Drew mentioned was the insertion of Jordan Clarkson into the starting group.
"The one thing I really like about that kid, I really respect about that kid is that he plays hard. I don't care what the score i he gets in the game and lays it on the line. We just need more people playing like that, playing with that type of energy, that type of intensity and playing that hard every possession."

NEO Sports Insiders Newsletter
Sign up to receive our NEOSI newsletter, and keep up to date with all the latest Cleveland sports news.