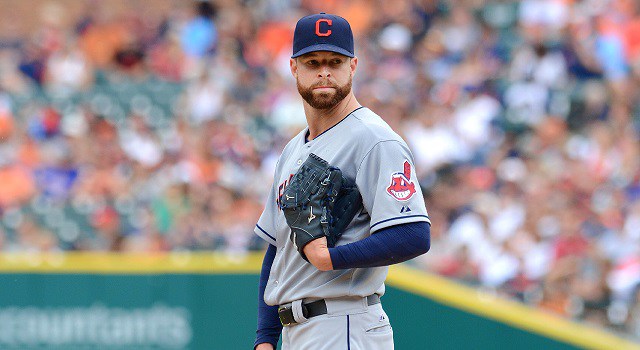 A baseball player in Cleveland may not get the same kind of praise as King James or any halfway decent members of the Browns, but the Tribe's ace, Corey Kluber is an absolute superstar.
At least in terms of production on the field.
The 2014 Cy Young-Winner makes his 2016 Cactus League Debut on Saturday against the San Francisco Giants. First pitch from Goodyear is set for 3:05 PM ET.
Just to show how meaningless Spring Training numbers are, Kluber is 1-3 with a 5.31 ERA in 18 games through his Cactus League/Grapefruit League career.
Kluber is 40-35 with a 3.39 ERA in his regular season career.
But even those numbers are deceiving.
In 2015, Kluber was one of baseball's elite starting pitchers. His 9-16 record would suggest otherwise, but the right-hander owned a 3.49 ERA and struck out 245 batters in 222 innings pitched.
He was third in the American League in strikeouts last season and fifth in all of Major League Baseball.
So why was he 9-16?
It's simple. Lack of run support. Anyone who watches Kluber pitch on a regular basis is aware of this fact, but digging into the numbers, it's even more amazing how pathetic the offense was when he was on the mound.
There were only three pitchers in all of MLB, who qualified with at least 168 innings pitched, who received less run support than Kluber per nine innings.
Kluber's offense gave him an average of 3.3 runs per nine innings.
He ranked 75th out of 78 eligible starting pitchers in terms of run support.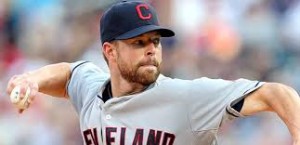 There were 10 games in 2015 where Kluber allowed two runs or fewer and either received a no decison or a loss.
Even if the Tribe would have given him mediocre offense, instead of terrible, in half of those games, Kluber's 9-16 record could have flipped to 14-11.
Kluber is not the type of guy to whine after a game when his teammates don't do their job. He's a reserved individual who does not get too high or too low before, after, or during a game.
But for this team to have any hope at the postseason, they need to take advantage of the fact that a Cy Young-Winner and potential candidate for the award in 2016 takes the mound once every five days.
The Ace of a rotation is supposed to be a guy who the team can count on to give his team a chance to win every time he takes the mound.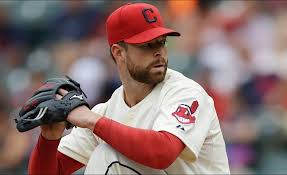 Kluber did his job.
It's up to the offense to do theirs.
Even if Kluber does exactly what he did in 2015, we're not asking him to have a 2.44 ERA like he did in 2014, as long as the offense is halfway decent, that could mean a handful of wins added over the course of a season.
And as we see every year, a handful of wins often means the difference between playing in October or packing it up.
Maybe Tribe fans take solace in the fact that they will have a full season of Francisco Lindor. And Yan Gomes will be healthy to start the season.
It's reasonable to believe Mike Napoli, Juan Uribe, and Rajai Davis are upgrades compared to who would be manning those positions if the Tribe made no off-season moves.
But Michael Brantley's absence in April will be a true test for this lineup.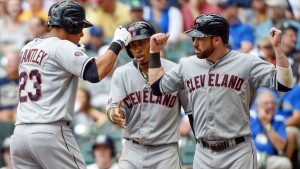 How confident are we that the veterans nearing the back ends of their careers are going to produce enough to offset that void?
Can Lonnie Chisenhall finally prove that he can stay consistent over an extended period of time?
Carlos Santana has driven in 85 runs in each of the last two seasons, but is a notorious slow-starter.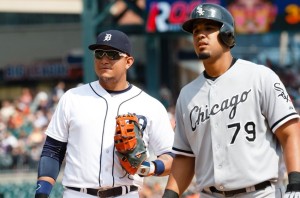 Just looking at the lineups of the teams within the A.L. Central is a bit daunting when stacking them up side-by-side with the Tribe.
Cleveland went 32-43 against their Central Division rivals in 2015. Clearly that's not a formula for making the playoffs and a significant amount of blame for that falls on the offense.
But the pitching staff, led by Kluber, can hang with the best of them.
2015 showed that Kluber and his fellow starters can't do it all on their own. 81-80 is overachieving, considering the Tribe ranked 11th out of 15 teams in the A.L. in runs scored.
That's a testament to how great the starting pitching was.
All five of the American League teams that made the playoffs in 2015 ranked in the top-six in runs scored.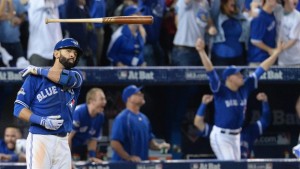 Toronto was first. New York and Texas finished second and third. Houston and Kansas City finished fifth and sixth, respectively.
Boston had a potent offense, ranking fourth in the A.L. in runs scored, but their pitching rotation, for the most part, was awful.
Teams might be able to get away with having a below-average offense in the National League. It's a different style of play.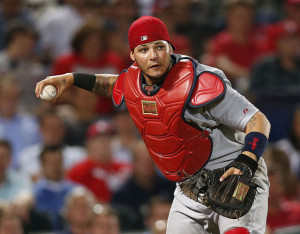 For example, St. Louis was 11th in the N.L. in runs scored, but dominated all season.
Only two of the five teams that made the playoffs in the National League ranked in the top-six in runs scored.
But the fact of the matter is the Tribe has to compete with the big bats.
A team that seems comparable to Cleveland from 2015 is the New York Mets.
For the first four months of the season, the Mets received excellent starting pitching and practically no offense.
The difference between what the Mets did and what the Tribe did was that New York went out and acquired Yoennis Cespedes, who sparked an impressive run to the postseason and ultimately the World Series.
The Mets ended up seventh in the National League in runs scored by the time the season was over, but Cespedes accounted for 44 RBI in 57 games after he arrived in the Big Apple.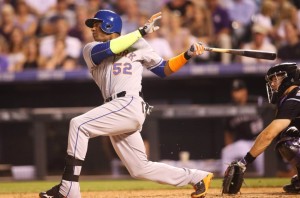 Without him, it's hard to argue they would have made the playoffs.
The Mets realized they weren't going to get anywhere without offense and they were essentially wasting all that talent on the pitching staff.
Keep in mind, they realized that in the National League, where low-scoring games are the norm.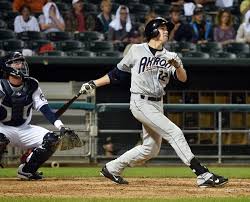 Maybe the Tribe feels like they can wait for young elite prospects to bloom. They have two up and coming stars in the making.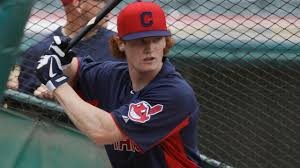 We'll see how that pans out. But if Cleveland finds themselves in a similar position at the 2016 Trade Deadline compared to where they were in July of 2015, it may take a bold move, like what the Mets did, to turn them into contenders.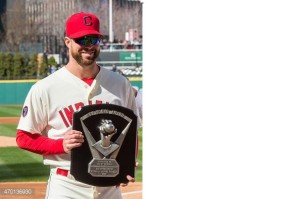 Saturday starts another chapter of the historic career of Cy Kluber. Let's hope we don't have to witness his success be undermined by a lack of offense any longer.

NEO Sports Insiders Newsletter
Sign up to receive our NEOSI newsletter, and keep up to date with all the latest Cleveland sports news.