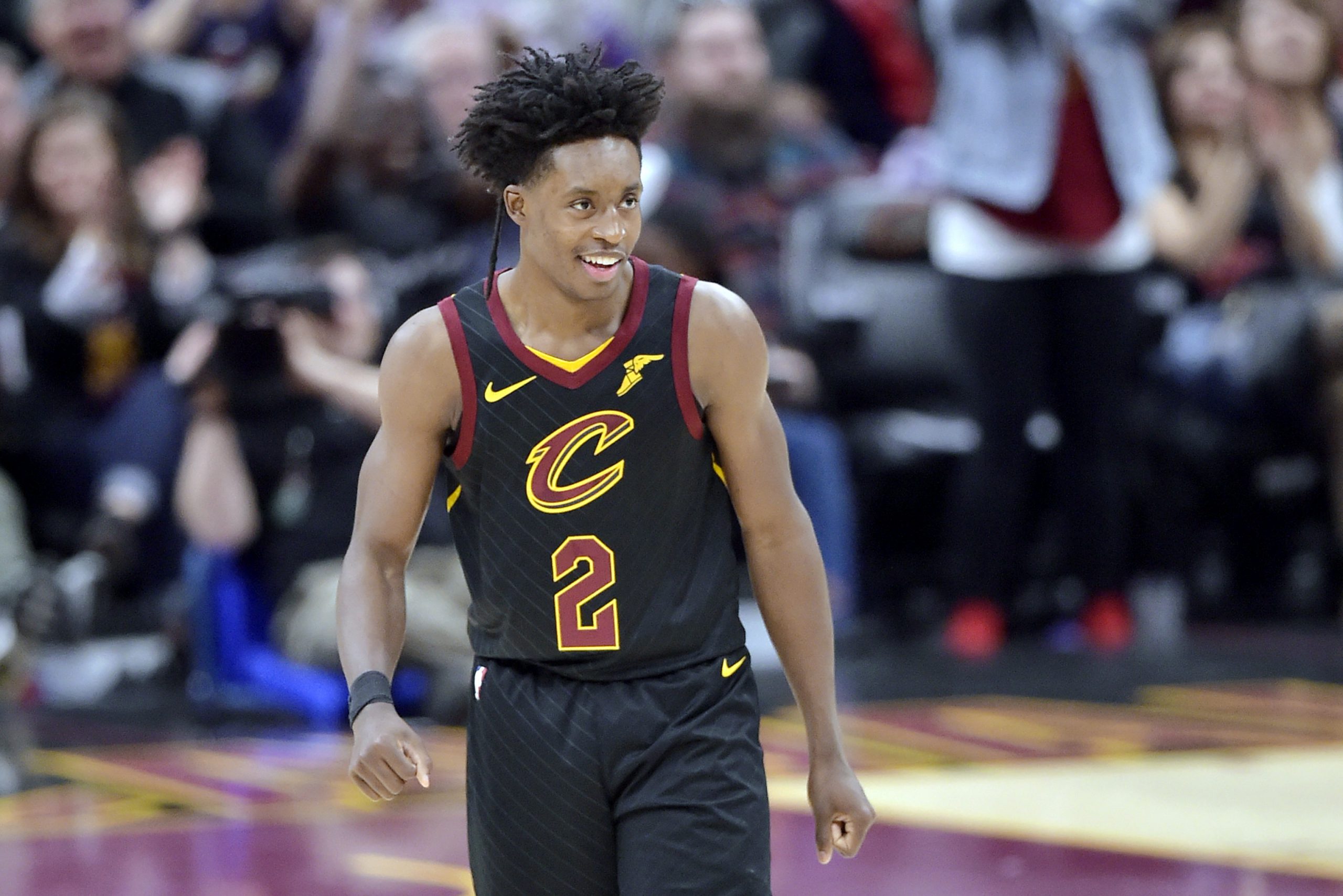 The Cleveland Cavaliers defeated the Houston Rockets in convincing fashion on Saturday night, winning the contest 117-108.
It was the first time this season that the Cavaliers posted back-to-back wins and their third win over a team with a .500 record or better, lending credence to the thought that Cleveland has long been a better team than their record indicates.
However, while the Cavaliers can lay claim to victory as a team, there were three individual players who continued to prove themselves as team leaders in the win. Interestingly enough, just a short while ago, each member of this trio was being disparaged for their play.
Collin Sexton can carry the Cavs from time to time
Collin Sexton virtually led the Cleveland Cavaliers the entire game, finishing Saturday's contest with a team and career-high 29 points on 14-21 shooting from the field (1-3 from three-point range) as the Cavaliers took down the Houston Rockets, a team that reached the Western Conference Finals last season. Though the Rockets were without Chris Paul, a future Hall of Fame point guard, Cleveland's win was still impressive considering the mediocrity they displayed early in the season and the fact that Houston was an elite team long before Paul's arrival.
Sexton was hitting shots from all three levels against the Rockets, showing the presence of mind to get into the big man's body when getting up tough shots around the rim and making mincemeat of the Houston defense with a barrage of midrange shots. Some may joke that using the midrange to beat teams is like trying to decree death by a thousand tiny paper cuts but when an individual is shooting 50.0 percent from a particular range outside the lane, as Sexton is doing 10-16 feet away from the rim, you let that player get their shots off where they want to out of trust they'll convert.
Saturday marked the first game that Sexton undoubtedly outshined all of his teammates and completely outclasses the rest of his perimeter group. As a franchise cornerstone, his ability to carry Cleveland to the finish line in just his eighth start of his career was yet another confidence-builder in an impressive string of games.
Sexton is averaging 19.6 points per game on 50.8 percent shooting from the field and 55.6 percent shooting from three-point range as a starter.
Jordan Clarkson is one of the Cavs' best closers
Jordan Clarkson scored 20 points on 8-13 shooting from the field on Saturday but 13 of his points and six of his field goals came in the fourth quarter.
That said, Clarkson is averaging a team-high 6.1 points per game in the fourth quarter while shooting 46.9 percent from the field, showing his worth not only as a scorer but as a player that the Cavaliers can rely on to make plays down the stretch. His ability to penetrate the lane nearly at will, create separation for a field goal attempt and — with what's a great trait for players — able to make tough shots over opponents, has made him a dynamic scoring option at the end of games.
It's been quite the season for Clarkson, who is playing with more confidence than ever — which is saying something — and deservedly so. The 26-year-old shooting guard is averaging a career-high 16.1 points per game on a career-high 46.4 percent shooting from three-point range. Though he still tends to look off teammates in order to get his own shot too often, a tendency that opponents are indeed aware of, he's been highlighted on opponent's scouting reports nearly all season.
Clarkson has clearly benefited from Sexton's promotion to the starting lineup, as he's been averaging 16.8 points and 3.5 assists per game in the last eight games. Clarkson averaged 15.6 points and 0.9 assists per game in 10 games prior.
Tristan Thompson showing shades of Anderson Varejao
After posting a double-double of 16 points and 20 rebounds against the Houston Rockets on Saturday, Cleveland Cavaliers veteran center Tristan Thompson continued a spectacular stretch of games that's seen him emerge as a true force in the interior.
Thompson has averaged 14.3 points and 14.1 rebounds in the last nine games and has been helping cause opponents to shoot 3.1 percent worse than their season average within 10 feet of the rim in this stretch as well (per NBA Advanced Stats). Now averaging 11.1 points, a career-high 11.4 rebounds per game (including 5.2 offensive rebounds per game), Thompson has emerged as Cleveland's clear leader in a post-LeBron world.
That said, Thompson's career season inspires memories of another hustle player turned team leader that played for the Cavs. Anderson Varejao.
Varejao spent 12 seasons with Cleveland and spent six seasons with the Cavaliers before LeBron James took his talents to South Beach with Dwyane Wade and Chris Bosh.
In the three seasons that followed, Varejao would post career-highs in points and rebounds but a rash of injuries led him to playing no more than 31 games in any of those seasons. The workload proved to be too much for Varejao, who also found himself playing beside a rookie point guard (Kyrie Irving) and an extremely confident scorer (Dion Waiters) like Thompson does with Collin Sexton and Jordan Clarkson.
So far this season, Thompson looks as healthy as ever this season and his touch in the lane is much improved, with the veteran converting a career-high 58.9 percent of his shots from 3-10 feet away from the rim and knocking down a career-high 60.9 percent of his hook shots. (per NBA Advanced Stats).
However, it's hard not to see the shades of Varejao in Thompson's game this season, especially on a night when he became the first Cav to have multiple games with 20+ rebounds since Varejao did it in the 2013-14 season.
Tristan Thompson is the first Cavalier with multiple 20-rebound games in a season since Anderson Varejao in 2013-'14. @bball_ref

— Clevis Murray (@ClevisMurray) November 25, 2018
*Unless otherwise referenced, stats gathered from Basketball Reference

NEO Sports Insiders Newsletter
Sign up to receive our NEOSI newsletter, and keep up to date with all the latest Cleveland sports news.