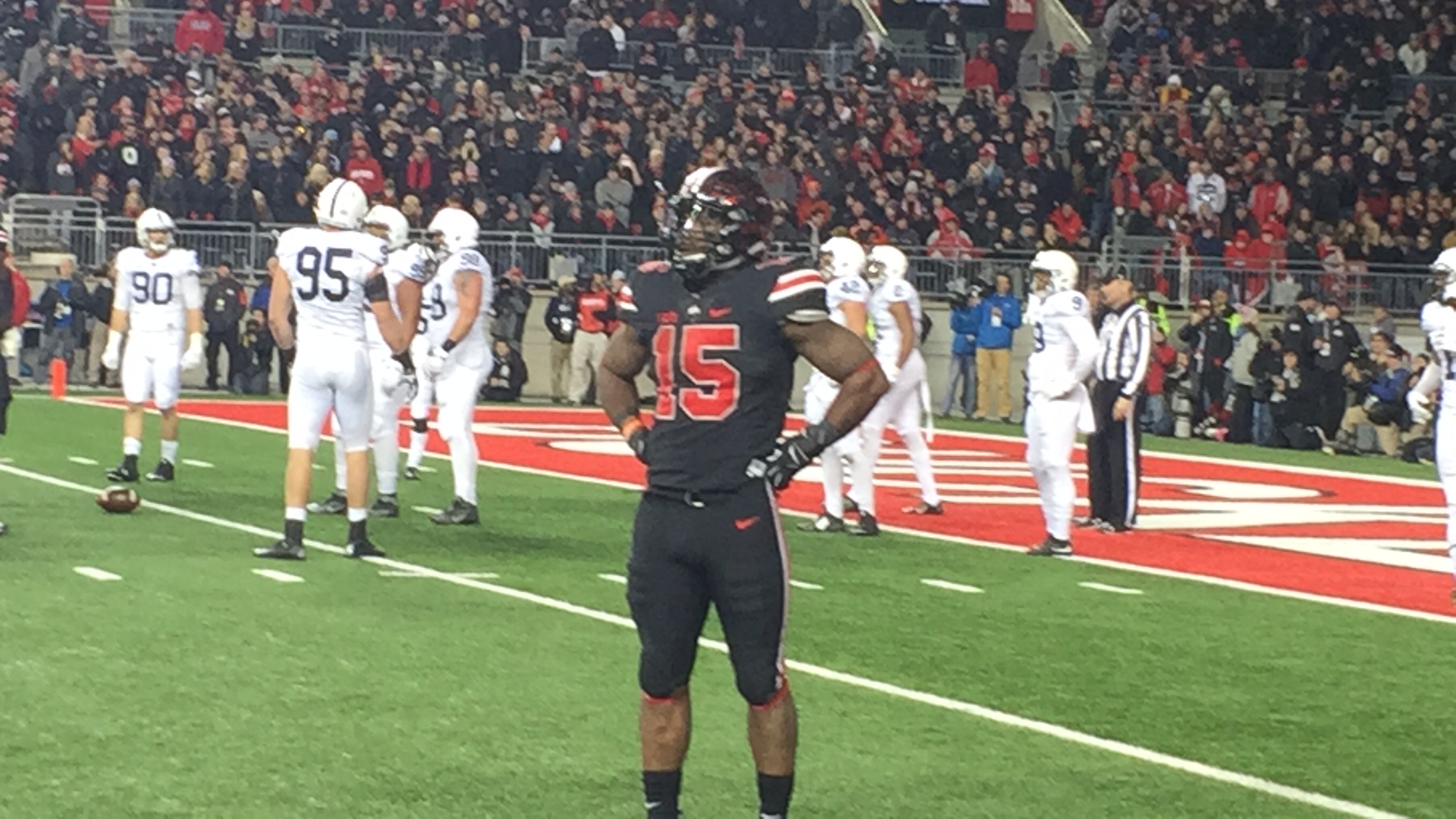 The committee will release its first projections for the college football playoffs this Tuesday. It is pretty pointless figuring there are going to be tons of changes throughout the rest of the season. A lot of these top teams have yet to play each other and they are supposed to start from scratch when selecting teams each week. However it is still going to get hype and may give us an inside scoop into what the committee is thinking going forward this year. With that let's get our projections:

1. Ohio State 8-0
I'm still a firm believer in you're the champion until somebody takes that away from you. The same goes here for Ohio State. They remain undefeated so far on the season. The main thing taking away from them is they don't have any big wins. The biggest blow out on the year was by 42 last week over Rutgers and the most impressive team they beat is Penn St. who likely ranks somewhere between fifth and seventh in the Big Ten behind Ohio St., Michigan St., Michigan, Iowa, and possibly Wisconsin and Northwestern. That does not fare well with an extremely talented crop at the top this year. Ohio State is on a short leash and probably isn't even in the top ten with a loss. If they can continue to get the job done they will remain here because they have the talent to but need to play up to that talent sooner than later.
2. Clemson 8-0
I've got Clemson number two. I think it's more a matter of how you finish compared to how you start and Clemson has been among the most impressive teams lately. They have their quality win over Notre Dame at home in the storm. They also handed Miami its worst lost ever two weeks ago 58-0. They are led by a great QB in DeShaun Watson and really have a chance to cement themselves a spot in the top four with a win over Florida State this week.
3. LSU 7-0
My first SEC team comes in at number three on my list. LSU is led by Leonard Fournette. He leads the entire NCAA in rushing yards with 1352 yards despite playing a lot of great SEC defenses. He is probably the current frontrunner for the Heisman as well and maybe the best back since Adrian Peterson. The defense of LSU is great as always and most likely will feature another first round corner in Tre'Davious White. The big question mark surrounding LSU is their ability to throw the football. They rank 117th in the country in passing and Brandon Harris only has nine TD passes in seven games. If they can continue to run the ball and play defense they may be able to get away with it. Their showcase with Alabama this week will decide a lot.
4. TCU 8-0
I think there is going to be a big debate about which Big 12 team is most deserving at the moment. I'm going to give the edge to TCU. While the two have played a lot of the same teams TCU still played better opponents. Victories at Kansas State and Minnesota are better than what Baylor has although TCU has played a lot closer games than Baylor. The big key to TCU is Trevone Boykin and Josh Doctson. Boykin is fifth in the country in passing and Doctson is first in receiving. The offense is fully functioning and if the defense can play better they can make it as well. They go to Oklahoma State this week and a victory there would give them an edge over some of these other teams.

NEO Sports Insiders Newsletter
Sign up to receive our NEOSI newsletter, and keep up to date with all the latest Cleveland sports news.