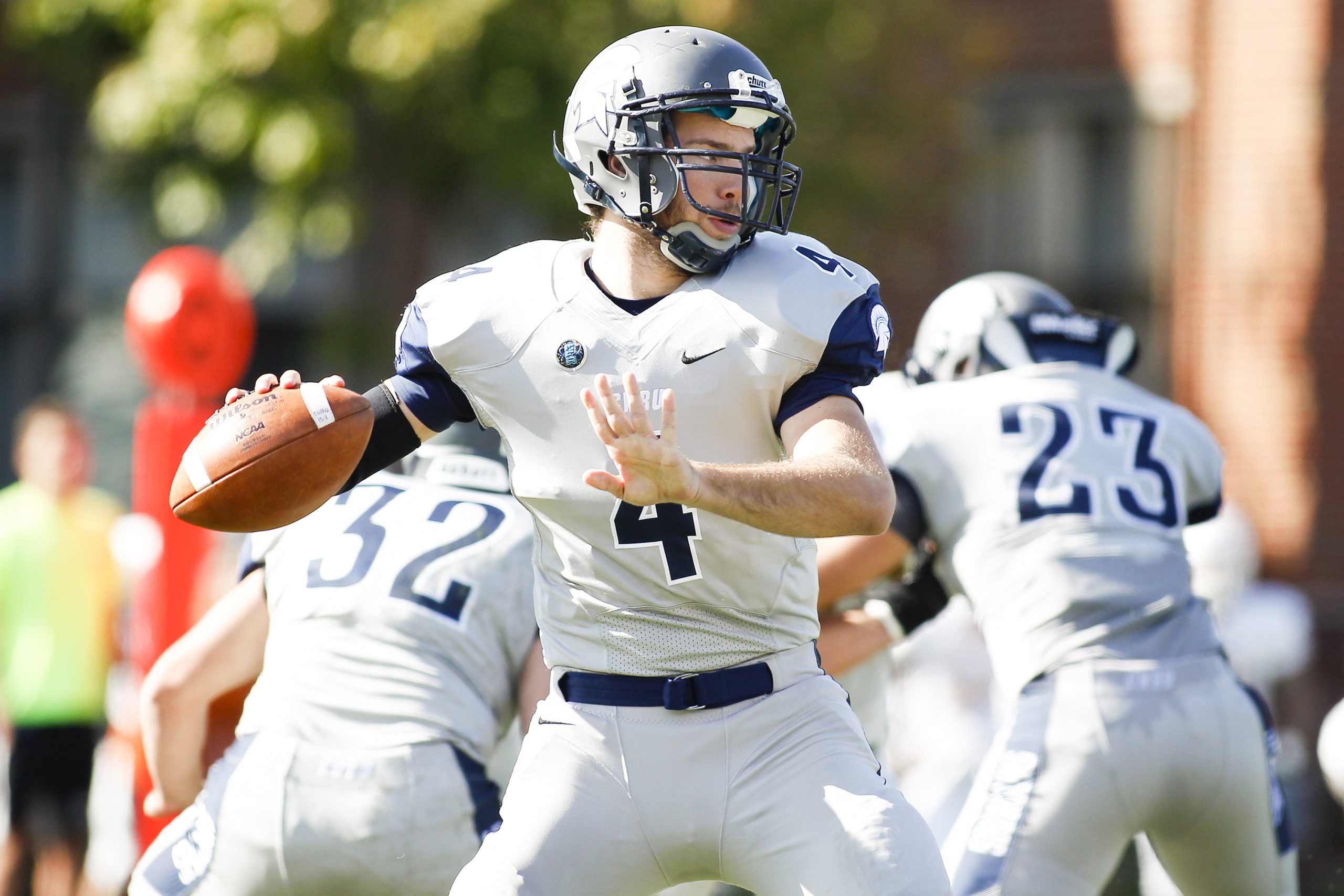 This may come as a shock to Cleveland sports fans, but there is a really good quarterback on a local team. His name is Rob Cuda, and he plays for the Case Western Spartans.
He has propelled his team to six straight wins. Through seven games, the Bartlett, Ill. product has racked up 23 touchdown passes, which lead the Presidents Athletic conference by a staggering margin.
His 1,744 passing yards rank second among PAC passers, while maintaining a completion percentage of over 63 percent. The 28 total touchdowns he has amassed are the most of any player.
All this came quickly after a forgettable 2014 season in which the Spartans went 3-7.
"Our guys respect Rob because he produces," said Spartans head coach Greg Debelak. "He brings a great level of confidence to this team. He earned his respect through his play on the field."
On top of his elite passing numbers, Cuda has also rushed for 561 yards, the second most of any quarterback. He has already won PAC offensive player of the week three times.
As a signal caller, Cuda has carried the ball over 100 times already.
Last week in a classic win against nationally ranked Washington and Jefferson, Cuda accounted for 62 of the Spartan's 92 offensive plays, and 378 of the Spartans 517 total yards.
He is a one man wrecking crew, but he would never phrase it that way.
"I want to succeed so my teammates can succeed with me," Cuda said. "I think that is a huge part of why this team has been doing well this season."
The only game his Spartans lost was at Chicago in Cuda's first career start at quarterback. The score was 31-30.
With Cuda's leadership, the Spartans offensive box scores over the past few weeks includes scores of 49,41, 59, and 45 consecutively.
"The environment that we have created is one of the best things I have ever been a part of," said Cuda. "Everyone believes that we are going to win no matter what the circumstances and adversity we have to fight through."
Cuda became the starter under center this past Spring. He saw little action his freshman year, but ran the fast paced style of offense the Spartans run in high school. So he was well prepared entering the collegiate levels.
Football fans in University Circle have seen some glory days before, as recently as the late 2000's. From 2006-09, quarterback Dan Whalen became Case's all time leader in touchdowns (87) as well as completions. He went 34-8 as a starter. Whalen led the Spartans three straight perfect seasons.
"Dan was a different type of leader, more of a take charge, vocal type of guy," coach Debelak said. "Rob is more laid back. He has great lateral quickness and is so elusive. Rob is a very bright young man, and our guys feel like they can beat anybody with Cuda under center."
Whalen also made the Cleveland Gladiators Arena Football roster in 2011.
The revitalized Spartans biggest challenge will come on August 7th, and they host national Division III Powerhouse Thomas Moore on Saturday, November 7th at 1 p.m.
You can watch the game, and listen to the call at HERE

NEO Sports Insiders Newsletter
Sign up to receive our NEOSI newsletter, and keep up to date with all the latest Cleveland sports news.