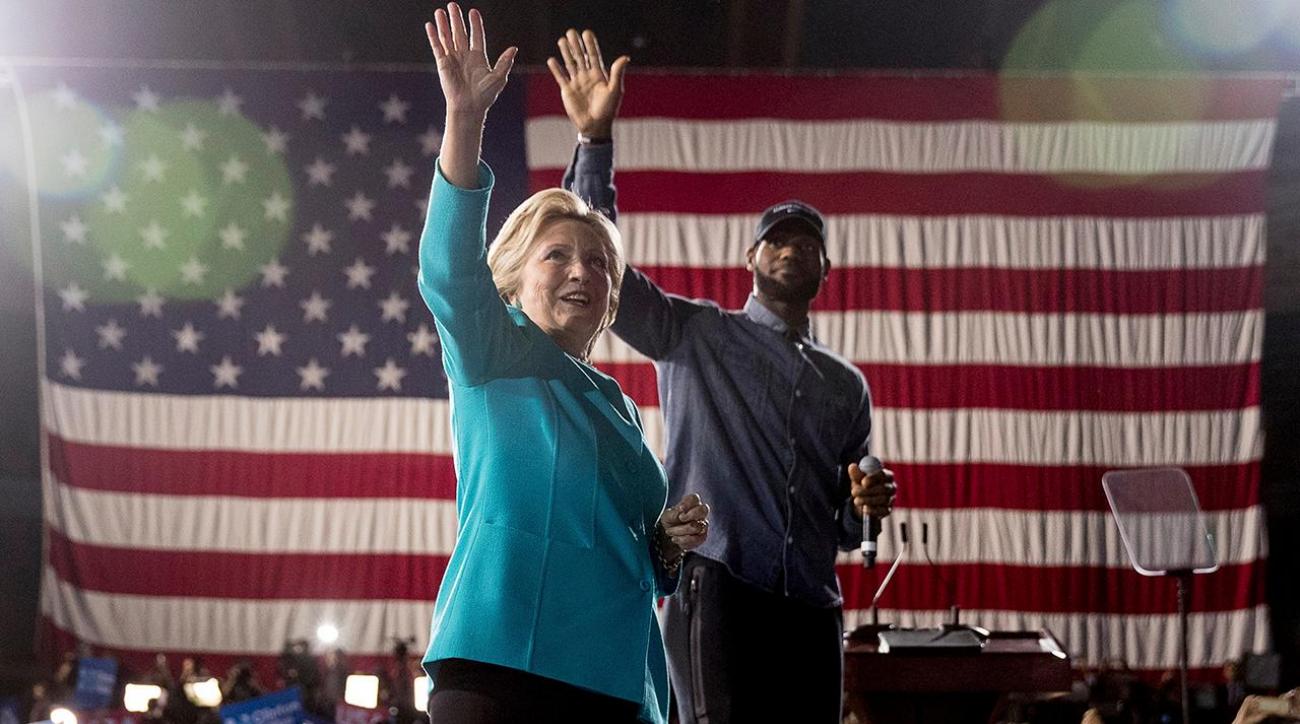 Most of the nation remains stunned today when it comes to Donald Trump
" soundly beating Hillary Clinton to become the President elect, a position he will take over in January of 2017.

One Clinton supporter who spoke out today of interest to Cleveland sports fans is Cavaliers star LeBron James, who was very much in Clinton's corner and even spoke at her event over the weekend which featured Jay-Z and Beyonce.

James put out on Instagram his thoughts on the election, which included him stating 'we will BE ALRIGHT!!'

Here's the post from LeBron about Trump's win overnight.