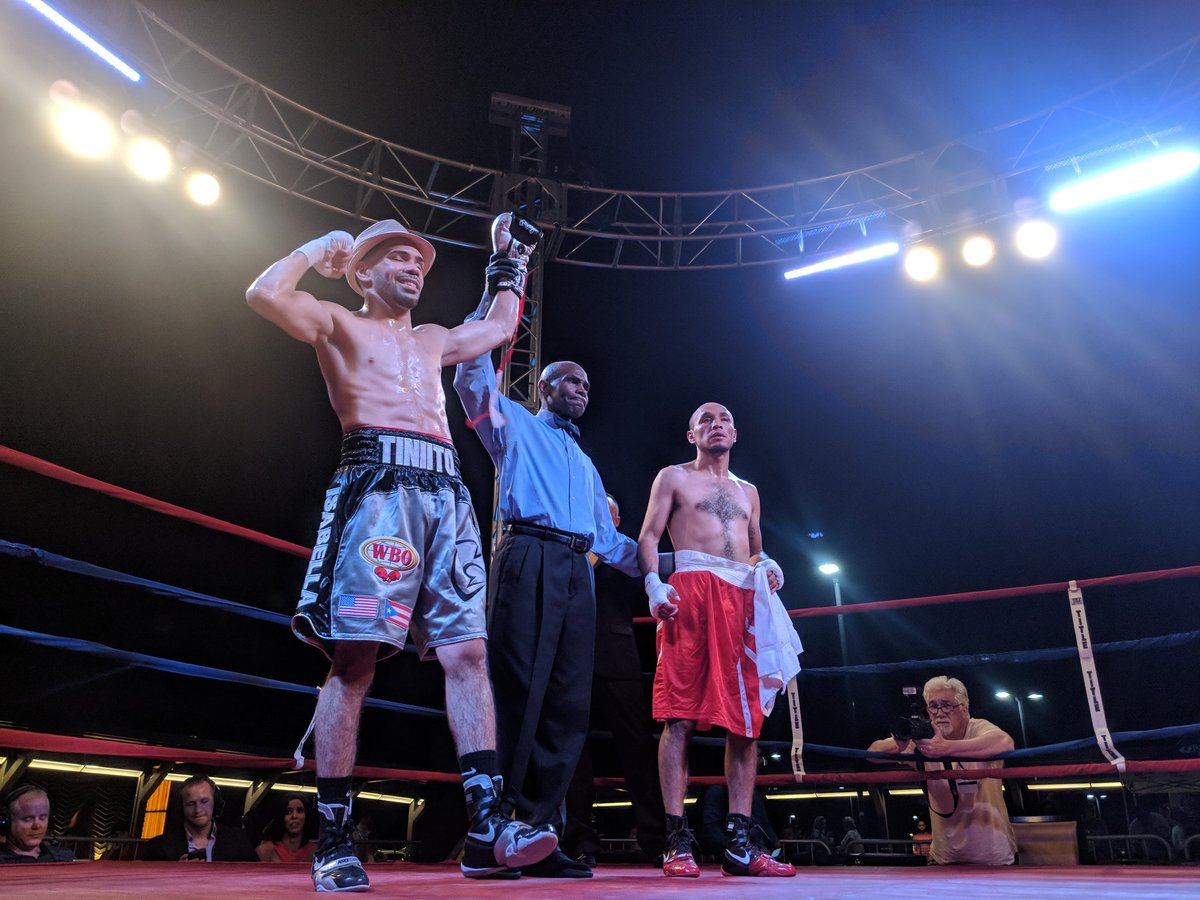 Night two of the Iron Tiger Fight Series Weekend took place last night at the beautiful Hollywood Casino in Columbus Ohio.  MMA rocked the inside of the venue on Friday Night, and Boxing took the act outside Saturday night.
The main event featured Cleveland's own Antonio Nieves competing with Christian Esquivel in the nights main event .  After a slow start to the bout, Nieves turned on the jets and came out smoking in the fourth round ending all doubt with an impressive KO.  The big victory for Nieves improved his record to 18-2-2 and puts the breaks on a losing streak.
Nieves continues to be one to watch on the local and also national boxing scene.  Fans around Northeast Ohio love Nieves for his hard fighting style and big heart!
Full results from the show can be seen below.
Antonio Nieves def. Christian Esquivel via KO, Round 4
Jamie Walker def. Travis Jerig via unanimous decision 
Scott Sigmon vs. Nick Kisner def. Scott Sigmon via majority decision (wins NABP cruiserweight title)
Alante Green def. Santino Turnbow via unanimous decision
Antton Slaughter def. Jesse Carradine, Jr. via majority decision 
Alfred Leisure def. Tray Taylor via KO, Round 1
Egbert Reed def. Austin Marcum via unanimous decision 
Chris Minor vs. Ty Parks ends in a draw (38-38)