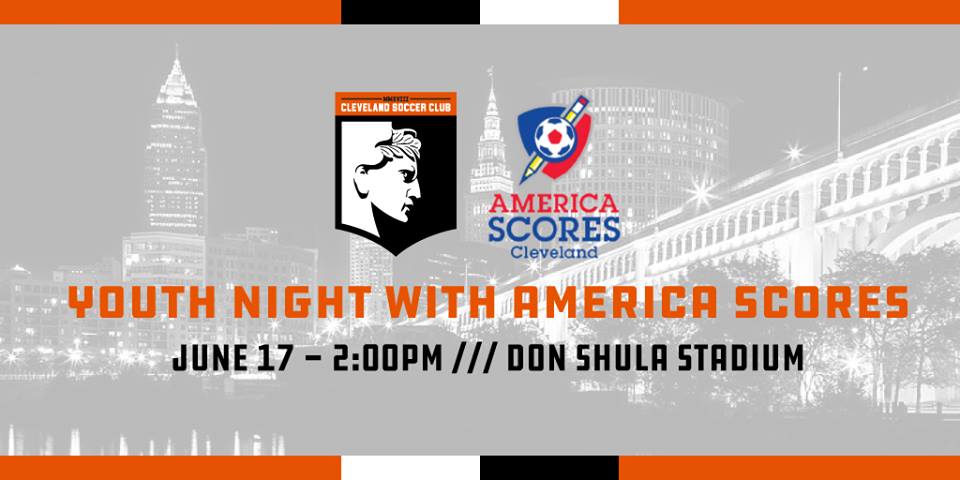 **Are you interested in becoming the face of all things soccer at NEO Sports Insiders? Read more about a potential sponsorship here.**
CLEVELAND. OHIO – A wild and ultra-dramatic Father's Day match-up saw FC Buffalo blow two late leads, and Cleveland SC pull off a near miracle comeback to earn the draw. It was a warm 95-degree day at Don Shula Stadium on the Campus of JCU but only Buffalo wilted under the heat late as Cleveland stood tall against all odds. Cleveland SC came back from a 2-0 halftime deficit, and then a 3-2 stoppage time deficit, to earn the draw in dramatic fashion on a perfectly placed Dec McGivern header in the games final seconds.
Cleveland SC used late second half goals by Dec McGivern, Admir Suljevic and Vinny Bell to earn the wild second half comeback draw. Kendell McFayden, Euan Bauld, and Akean Shackleford scored for the Blitzers, with Sammy Wasson, Austin Stout, and Chris Berardi chalking up the assists. Jeremy Figler played great for the Blitzers, but couldn't make the saves when they counted. There was no excuse for Figler to blow two late leads, but he and the Blitzers melted under the pressure.
Down 2-0 at the break, Cleveland made it 2-1 after halftime, a 55th minute blast from Vinny Bell's found the back of the net. Bell blasted it so hard it almost went through the back of the net. Cleveland SC came out hungry in the second half and saved their best for last in the dramatic comeback. Cleveland SC fought hard to level the score, and earned their equalizer when Bell was fouled violently, setting up the PK shot by Admir Suljevic, who converted it to make it 2-2 in the 87th minute of the wild contest. It was clearly a foul, despite Buffalo's protests.
With it all knotted up heading into stoppage time, Buffalo FC was lucky enough to score seven minutes in. Keane McIvor and Stout combined to set-up Berardi to get the job momentarily done. But it was not enough, as Figler's 99th minute save was deflected into the air when Declan McGivern leapt into the air with an incredible header for the equalizer as the last second's leaked off the clock. For Cleveland, the tie felt like a win, and for Buffalo, it was an awful long drive home having to think about two leads choked away.
Cleveland moved to 3 wins, 3 draws and 1 loss on the season. For an "expansion" team, they are having one heck  of a first year. They will play twice more this weekend at home. Their Friday night match starts at 7:30 against First Place Erie, while their Sunday matinee will be at 3pm against Syracuse FC. They also play Tuesday night on the road in Pittsburgh, so they  have a chance at a 9 point week.

NEO Sports Insiders Newsletter
Sign up to receive our NEOSI newsletter, and keep up to date with all the latest Cleveland sports news.