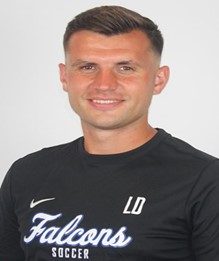 Cleveland SC is preparing for their second match in the US Open Cup, a national tournament for all professional soccer programs in the US. This Wednesday, April 6 at 8pm EST, the club will battle the Forward Madison Flamingos of USL's League One in Madison, Wisconsin.
Lewis Dunne is the head coach for Cleveland SC. He has been with the club since 2019 as an assistant, and last year led the team to an 11-1-2 record and a spot in the National Semifinals for the league. He was named Coach of the Year last year. Coach Dunne answered a few questions during his free time working with the team preparing for this next match.
Bill:  Coach, give us a brief review of your soccer history as a youth in the United Kingdom.
Coach:  "I grew up in the UK and played in the professional youth academy of Tranmere Rovers who were in League 1 at the time. I was fortunate enough to rise through the ranks of the academy and play for the youth and reserve team. However, I was not offered a professional contract when I turned 18 years old and looked for alternative ways to continue to play soccer, while seeking further academic progress. Through some personal connections I was connected to Nick Roberts of Urbana University [Urbana, Ohio] and was recruited to play for his NCAA DII men's soccer team. I had a very successful experience as a student athlete, which led to a coaching career that has been equally fruitful so far with Lake Erie College, Notre Dame College, and Cleveland SC. "
Bill:  What did you learn from your college experience that you bring to your coaching philosophy?
Coach:  "Coach Nick [at Urbana] is a very relatable person and I created a relationship with him that extends beyond soccer. He helped me realize the value of creating these relationships as [the team] looks to achieve common goals."
Bill:  This US Open Cup is a tough tournament to prepare for. Your season basically started just four days before your first game almost two weeks ago. You were still signing players. How do you get your players ready for games of this magnitude in such a brief period of time? Especially because you have to travel to Wisconsin and players have to request time off their other jobs.
Coach:  "It's been incredibly hard getting a team ready for the event due to the midweek travel, but we have managed to put a team together that I believe can be competitive. Communication has been key and in fairness to the guys…a willingness to sacrifice time off work to make the trip has been big."
Bill: Last game US Open Cup match, goalie Conor Cable was a beast. As a fellow English footballer, talk about what he means to this team.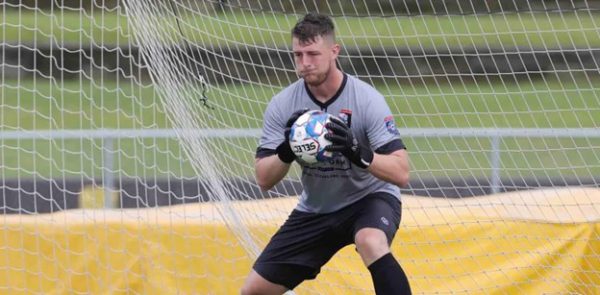 Coach: "Connor was incredible against Chicago. He has always had the ability to make saves out of nothing, but he did [that] multiple times in that game. We owe him a lot for that performance. He brings a great deal of leadership qualities to the team and fills our back four with confidence. He is a big part of what we do."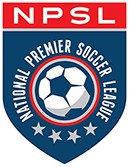 In 2019 and 2021, Cleveland SC made the national semifinal in the National Premier Soccer League (NPSL). The NPSL is the largest men's professional soccer league in the US. 98 teams compete across the country, giving many talented soccer players a chance to continue their careers. Cleveland SC plays in the Rustbelt Conference with teams from Akron (Akron FC), Buffalo (FC Buffalo), Erie (Erie Commodores) and Pittsburgh (Pittsburgh Hotspurs). The 2021 season was a successful one since the club made it to the National Semifinal game, where they lost to Denton Diablos FC (TX), 4-3 in extra time. Denton went on to win the Championship.
Bill:  Coach, what are your goals for the upcoming regular NPSL season?
Coach: " Our goal is to lift the Rustbelt Conference, defend our regional championship and go beyond the final four and take home [our] NPSL title. "
Bill:  Coach, you have an exciting team with a great style of play. Talk about your style that you try to get the men to play.
Coach: "Our style is expansive. We have players that like to enjoy their time on the ball, and full backs that are athletic and join the attack. We do not give the ball away cheaply. Our style and system in recent years has been pretty consistent, but we are not afraid of changing to give ourselves the best chance of winning. "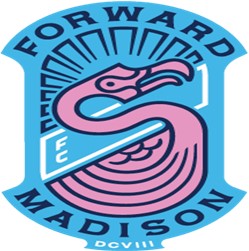 The next opponent for the club is USL League One team Forward Madison. They play in a higher league than Cleveland. Forward have already begun their regular season. Cleveland SC's first game isn't until Saturday, May 14th against Buffalo. Coach's response to me when I asked him to comment on Forward Madison was perfect.
Bill:  Coach, talk a bit about your next opponent, Forward.
Coach: "[I] would not be willing to share thoughts on the opposition."
And that, my readers, is just one reason why I love this team. Great answer, Coach. If you want to follow the game, make sure you go to YouTube.com and subscribe to ussoccer.com page. All games as of now will be shown LIVE on their channel.
Good luck, Coach. You are a great fit for this city.

NEO Sports Insiders Newsletter
Sign up to receive our NEOSI newsletter, and keep up to date with all the latest Cleveland sports news.